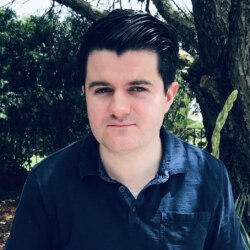 Aidan Grogan | Development Writer
Development Writer
---
Aidan Grogan is the Development Writer at the Illinois Policy Institute.
He earned his bachelor's degree in journalism from Illinois State University and his master's degree in English from Liberty University. He is currently a doctoral student of history at Liberty University. He has had op-eds published in The Washington Examiner and Lone Conservative.
Aidan is an author and self-published a novel: The Young Ravenshaw in 2020. He is also a musician and a songwriter and has produced one album and an EP.