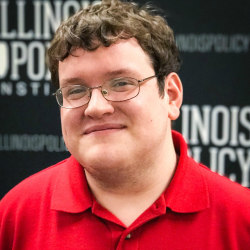 Brendan Bakala | Marketing Associate
Marketing Associate
---
Brendan Bakala is a marketing associate at the Illinois Policy Institute. In that role, he assists in the research, writing and outreach projects of the Institute.
Prior to joining the Institute, Brendan worked as a freelance writer and editor.
Brendan graduated magna cum laude from St. Ambrose University in 2015 with bachelor's degrees in history and theology. While there, he was an undergraduate researcher in the 2014 Summer Research Institute on Economic Justice.