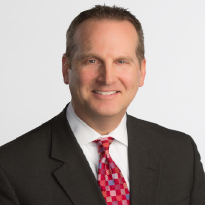 Bradley Warren | Director of External Relations
Director of External Relations
---
Bradley J. Warren serves as the Director of External Relations. In that capacity, he leads the organization's team of external relations officers. He also connects with individuals in the downstate area who have a passion for liberty and the economic policies that create personal prosperity for Illinois residents.
Prior to joining the Institute, Brad served in leadership positions in economic development, health care and higher education.
Brad earned a bachelor's degree in business administration with a focus in organization behavior and development from Western Illinois University. At the University of Illinois at Springfield, he earned a master's degree in business administration with an emphasis in market research and strategic leadership.