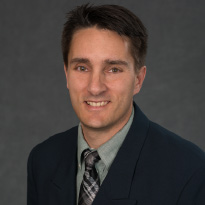 David Giuliani | Government Reform Analyst
---
David, who grew up in Rockford, Illinois, has spent his career working at newspapers in Illinois and New Mexico, both as a reporter and an editor. In New Mexico, he won three first-place awards for his investigative reporting. In the Land of Lincoln, the Illinois Press Association has given him first places in government-beat reporting and advancing the public's right to know.
In 2006, his reporting on a New Mexico school district's spending led to a conviction of a top official for corruption. The spending included a nearly $10,000 adults-only party, with half of the money going to a school board member's restaurant in a rigged bidding process.
In Illinois, David worked at Sauk Valley Media in Sterling. There, he found a regular pattern of retired superintendents going to back to work in the same types of jobs they retired from, while still collecting their pensions. He also reported on the practice of school districts giving administrators and teachers big end-of-career raises to hike their pensions.
Three times, the state's attorney general has sided with David in disputes over government sunshine laws.
In his investigative work at the Illinois Policy Institute, David aims to apply the words of native son Ronald Reagan: "Trust, but verify."