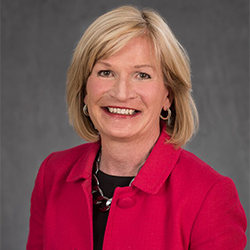 Darlene Senger | Author
---
Former state Rep. Darlene Senger is a former external relations officer for Illinois Policy Institute.
Before joining the Illinois Policy Institute, Darlene served as an Illinois state legislator for three terms from 2009-2015. In her last term, she served as the minority spokesperson for the Pension Committee and minority spokesperson for the General Services Appropriations Committee. Darlene lives in Naperville and served as a Naperville city councilman from 2002-2009.
In 2014, Darlene ran for U.S. Congress in the 11th Congressional District.
Darlene also worked as the vice president of product planning for the Chicago office of SEI, an institutional pension consulting firm, and as director of trust accounting and performance evaluation for the First National Bank of Chicago.
Darlene has an MBA from DePaul University and an undergraduate degree in finance from Purdue University.
She is a proud mom of two grown children.