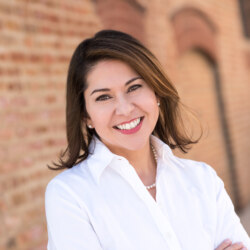 Elizabeth Shydlowski | External Relations Officer
---
Elizabeth Shydlowski is an external relations officer.
Prior to joining Illinois Policy, Elizabeth built a career that reflects over 20 years of experience working with corporate, education, public sector, non-profit, and political organizations in Chicago and throughout the country. The focus of her work has centered on improving communities through innovation and change management in government, anti-poverty initiatives and as a facilitator for strategic partnerships to foster diversity and inclusion.
She has served as a senior advisor to national, political candidates and consulted in fundraising with many national organizations and charities. Her passion is in the improvement of underserved communities. In 2018, she ran in a high-profile race for Chicago's 44th Ward Alderman on a platform to strengthen schools, demand transparency in government spending and address escalating crime.
Although Elizabeth and her family have lived in Chicago for 25 years, she is a native of West Texas.  She attended Texas Tech University and majored in Political Science.