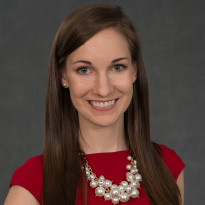 Heather Weiner | Government Affairs Staff Attorney
---
Heather Weiner is the Illinois Policy Institute's Government Affairs Staff Attorney. In this role, she focuses on analysis of legislation in the Illinois General Assembly.
Prior to joining the Government Affairs team, Heather worked as a fellow for the Liberty Justice Center, where she conducted research for the Center's ongoing free-market public-interest litigation. During law school, Heather worked for the U.S. Senate Judiciary Committee and the Young Center for Immigrant Children's Rights.
Heather graduated magna cum laude from George Washington University in 2011 with a B.A. in International Affairs and German and a minor in History.
She received her J.D. from the University of Chicago Law School in 2014, and is licensed to practice law in the state of Illinois.