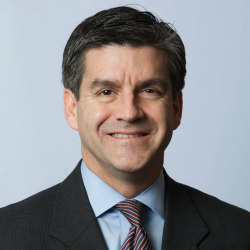 Ted Dabrowski | Vice President of Policy and Spokesman
Vice President of Policy
---
Ted Dabrowski is a vice president of policy and spokesman for the Illinois Policy Institute, where he develops and recommends solutions to Illinois' economic and fiscal problems.
Prior to joining the Institute, Ted spent 16 years with Citigroup in Mexico and Poland. His roles at Citibank Poland included head of the corporate and investment banking division, treasurer, and sales and trading head.
As the assistant treasurer of Citibank in Mexico, Ted oversaw various units of the sales and trading businesses.
Ted is a first-generation American born in Chicago. He is a graduate of the Harris School of Public Policy at the University of Chicago and earned an MBA in finance from the Wharton School at the University of Pennsylvania. Ted received his bachelor's degree in industrial management from the Georgia Institute of Technology.
Latest Posts by Ted
By
Ted Dabrowski
,
John Klingner