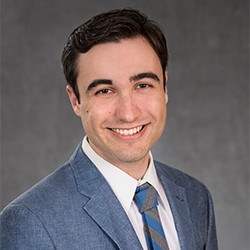 Joe Kaiser | Writer
Writer
---
Joe Kaiser is a writer for the Illinois Policy Institute.
Prior to joining the Institute, Joe was a TV production intern for Glenn Beck's "The Blaze" in Dallas, Texas and an intern for syndicated Milwaukee talk radio host Charlie Sykes and his website "Right Wisconsin." He also interned with political solutions company Cor Strategies and has worked in communications on several state, local, federal and grassroots campaigns.
Joe graduated from Marquette University in 2015 with a bachelor's degree in journalism and a minor in political science. While at Marquette, he was the executive director of student media and won multiple regional awards for journalism.