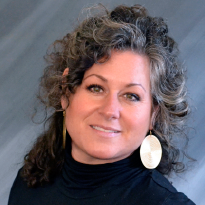 Judi Willard | External Relations Coordinator
---
Judi Willard serves as the External Relations Coordinator in the Springfield office.
She earned her undergraduate degree in radio and TV communications from the University of Illinois Springfield. She has used her outgoing personality as a disc jockey, television producer and host, and public speaker.
She comes to the Illinois Policy Institute from another nonprofit where she worked as the Development Director, leading the charge for improved education and personal responsibility. She resides in Springfield with her three children and husband of 20 years.