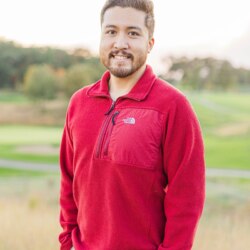 Larry Alcaraz | Director of Community Engagement
---
Larry Alcaraz serves as the Director of Community Engagement. In this role, he is tasked with growing the efforts of the Lincoln Lobby, a watchdog of Illinois government comprised of citizens who are fed up with Springfield. You will most likely find him traveling the state, connecting with residents to find the best path forward for Illinois' future.
His focus on state government started while attending Northern Illinois University, where he graduated with a degree in Political Science and a certificate in Civic Engagement. Larry has been involved with various statewide and local campaigns, most recently working as the executive director of a political organization. Since joining the Institute, he looks forward to continuing his focus on local issues and government accountability.
Larry grew up in the Jefferson Park community on the northwest side of Chicago. He now lives with his fiancé Lisa and their two cats Scout and Dunkin in Plainfield.