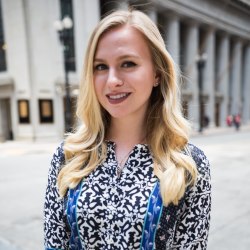 Madelyn Harwood
---
Madelyn Harwood is a former policy writer for the Illinois Policy Institute. In this role, she researched and wrote about policy issues affecting Illinois.
Prior to joining the Illinois Policy Institute, Madelyn worked as a caseworker focusing on corporate immigration law at an immigration law firm in Chicago. She also interned at the Heritage Foundation in Washington, D.C., where she specialized in domestic and economic policy. During the course of her internship, Madelyn studied at the Georgetown University School of Continuing Studies, concentrating in public policy and academic research.
Madelyn graduated summa cum laude from DePaul University in 2014 with a Bachelor of Arts degree in political science with a minor in Spanish.