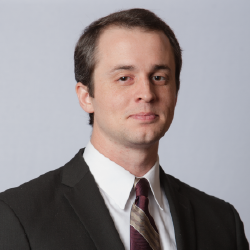 Michael Lucci
---
Michael Lucci is the former Vice President of Policy at the Illinois Policy Institute.
His work focuses on developing and recommending innovative, market-based solutions that will lead to a more robust Illinois economy in terms of employment and economic growth. Michael's vision is for Illinois to become a destination state for entrepreneurs and businesses, characterized by economic opportunity and upward mobility.
Before joining the Institute, Michael worked in the financial industry, where he spent three years as an equity analyst and options trader for Lightspeed Financial. While working as a trader, he spent evenings and weekends tutoring students at Ivy League Tutoring in Chicago's South Shore neighborhood in mathematics. He currently volunteers as president of the board of directors for the Chicago Virtual Charter School.
Prior to making his home in Chicago, Michael worked for three years as an educator in South Korea, where he managed Cornerstone Institute. His teaching focused on U.S. history and economics. He also volunteered as an import consultant to bring more American foods to restaurants serving American soldiers stationed in South Korea.
Michael graduated from the University of Notre Dame Honors Program, where he earned a Bachelor of Arts degree in Honors Philosophy. He competed for four years as a varsity oarsman on Notre Dame's rowing team. He also completed a self-directed program of study in economics and econometrics at University of Chicago and Northwestern University.