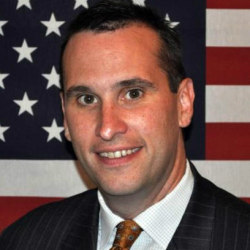 Pat Hughes | External Relations Advisor
External Relations Advisor
---
Patrick Hughes serves as an External Relations Advisor for the Illinois Policy Institute. The Institute is the largest taxpayer watchdog group in the state of Illinois, educating citizens on solutions in advance of free markets and free minds. In his role, Pat connects with individuals across the state who have a passion for liberty and the economic policies that create opportunity.
Mr. Hughes also serves as President of the Liberty Justice Center, a free-market public interest law firm that advances liberty through legal action. The Liberty Justice Center pursues litigation that increases economic liberty, protects private property rights, and enforces constitutional limits on government's power.
In 2010, Pat ran for the United States Senate, finishing second to Senator Mark Kirk in the Republican Primary for the U.S. Senate seat vacated by President Barack Obama when he became President.
Pat is an attorney, real estate developer and homebuilder with interests in various development entities. He lives in Hinsdale with his wife, Susan, and their three children.