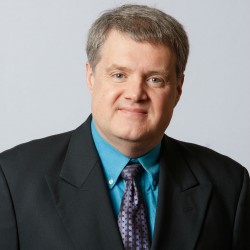 Paul Kersey | Director of Labor
Labor law expert, occasional smart-aleck, defender of the free society.
---
Paul Kersey is director of labor policy at the Illinois Policy Institute. He received a degree in economics from the University of Michigan-Dearborn in 1988 and in 1993 he received his Juris Doctor from the University of Illinois.
Kersey began his public policy work at the National Right to Work Committee as director of state legislation. In that role, he analyzed and responded to labor legislation in all 50 states. Paul then went on to the Mackinac Center for Public Policy, where he served first as Labor Research Associate under former NLRB member Bob Hunter, and then, after a fellowship at the Heritage Foundation, Kersey returned to Mackinac as director of labor policy. Kersey's articles have appeared in the Detroit News, National Review Online, and the Wall Street Journal.