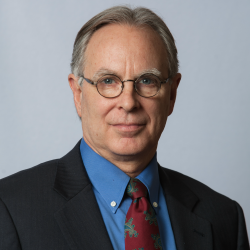 Robert Steere | Senior Budget Advisor
---
Robert Steere serves as Senior Budget Advisor at the Illinois Policy Institute. From his post in Springfield, Bob reviews the Illinois State Budget and studies the revenues and expenditures of Illinois governments, pursuing practical solutions to tough budget challenges and offering effective policy options for honing government's focus and strengthening government's stewardship of public funds.
Having served for many years as a legal advisor and administrator in the Office of the Governor, the Bureau of the Budget (now OMB), the Department of Revenue, and the Office of the State Treasurer, Bob brings to the table a wealth of institutional knowledge about Illinois government and a great respect for responsible governance. He also brings his experience from years of service as tax policy director and general counsel for the Illinois Chamber of Commerce and from years working in the private sector.
More recently, Bob served in the field of international development with the United Nations and with USAID implementers such as the American Bar Association Rule of Law Initiative , where he helped implement the rule of law and build the capacity for democratic governance within nations in the midst of transition, including Kosovo, Iraq and Azerbaijan. He returned to Springfield with high hopes of once again helping to steward Illinois government.
Bob received a bachelor's degree with high honors from Michigan State University and a law degree from the University of Michigan Law School before beginning his professional career as a tax specialist in Chicago, successfully completing both the bar exam and the CPA exam along the way.
Bob and his wife, Carol, call Springfield home.