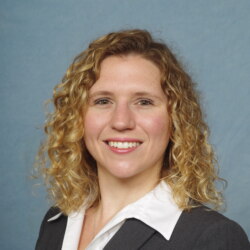 Rebecca Susmarski | Communications Associate
Communications Associate
---
Rebecca Susmarski is Communications Associate at the Illinois Policy Institute, where she advocates for policy solutions and shares pro-liberty messages with state and national media outlets.
A former daily government reporter and weekly newspaper editor, Rebecca won 12 awards from national and state associations for her editorial writing and enterprise reporting. Her firsthand experience covering the impact of overregulation and nontransparent government continues to fuel her work for taxpayers and her desire to expand personal and economic freedom in Illinois.
Rebecca earned her Bachelor of Arts in journalism and history from Loyola University Chicago and graduated as both magna cum laude and student speaker of her class.