QUOTE OF THE DAY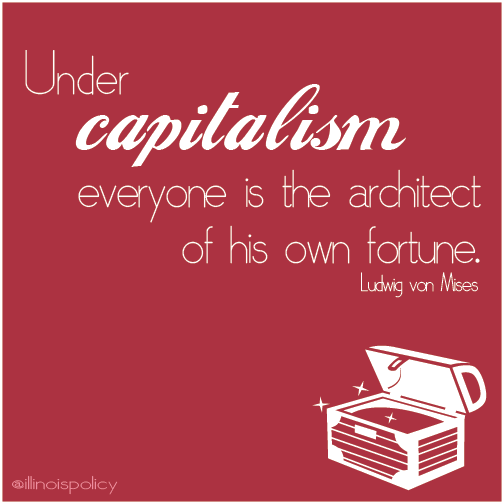 Chicago Tribune: If Rauner wants a tax increase, he may have to beg
Say goodbye to the "Quinncome Tax."
Illinois Senate President John Cullerton, a Chicago Democrat, told me during a conversation on the radio Tuesday evening that if Republican Bruce Rauner were elected governor (it was still early in the counting), the Democratically controlled legislature would "absolutely not" vote to extend what critics call the Quinncome tax — a four-year rate increase enacted in early 2011 — until after Rauner is sworn in Jan. 12.
The income tax rate is scheduled to drop by 25 percent — from the current 5 percent to 3.75 percent — on Jan. 1, in accordance with a law Gov. Pat Quinn and his Democratic allies enacted to address urgent budgetary needs.
---
WBEZ: Illinois voters get change with Rauner victory, but political fights ahead
For more than a year, Illinois voters have been absolutely bombarded with talk of just how bad things are in the state. From financial chaos to mismanagement to uncertainty over billions in unpaid retirement bills, those lines were repeated over and over.
Gov. Pat Quinn kept insisting the state is making a comeback under his leadership. Bruce Rauner said he'd bring change to a backwards political culture and rescue the bottom line, but he rarely gave details of how he'd "bring back Illinois."
In the end, though, voters went with Rauner and promise of change. The Republican's victory speech sounded a lot like his stump speeches: Talk of better schools for all, term limits for lawmakers and a better day for working people.
---
Governing: Getting Real about Pension Investments
It's certainly tempting for officials in charge of state pension systems to hike up assumed rates of return. Better investment returns translate into smaller appropriations to fund pensions and can facilitate generous cost-of-living adjustments for retirees.
But wishing for better returns doesn't make them so, and unrealistic assumptions about pension-fund investment performance take a heavy toll over time. A new studyquantifies just what that toll is in six states; in five of them, it isn't pretty.
---
Chicago Sun Times: City: 'Dirty trick' on judges illegal, 6 precincts stay open late
Mysterious calls giving thousands of election judges false information leading them not to show up in the city on Election Day, warrants a criminal investigation, Chicago Board of Election Commissioners spokesman Jim Allen said.
Allen said the board is seeking court authority to open six polling places for a longer period of time because of robocalls that led to thousands of election judges not showing up to work. However, those votes will be considered "provisional ballots," he said.
The calls indicated that the judges had to vote a certain way in order to work on election day and that additional training was required of them — which was not true.
---
WQAD: Illinois voters approve minimum wage hike, millionaire tax and birth control coverage
Voters said they're okay with a higher minimum wage, boosting education funding with additional taxes on millionaires and requiring health insurance providers to include birth control in their coverage.
The referendum questions on the November 4, 2014 ballot are non-binding advisory questions that, essentially, tell legislators what the voters think. The vote does not directly impact existing law.
Illinois voters approved the statewide advisory that called for the state's minimum wage to increase from the current $8.25 per hour to $10 per hour by January 1, 2015. With about 90% of all precincts reporting, the measure passed with 68% of the vote; 32% of the vote was against the measure.
---
Chicago Tribune: Illinois voters declare they've had enough
After a dozen years of one-party rule marked by mounting debt, unpaid bills, festering corruption and pathetic economic growth, Illinois voters demanded a new direction.
This blue state on Tuesday rose up angry. Businessman Bruce Rauner said he would shake up Springfield, and voters said: Bring on the earthquake.
It's a shame that Gov. Pat Quinn had to be the target. He's a decent, caring man. But voters recognized the political power structure in this state simply pushed him off to a corner and ignored him.
---
Daily Herald: Voter-backed tax hike will end deficit spending for Palatine Rural Fire District
The Palatine Rural Fire Protection District will have about $180,000 in additional funds late next year, thanks to voters who backed a 0.05 percent tax hike Tuesday, Chief Hank Clemmensen said Wednesday.
Clemmensen said the district needs the money to avoid having to cut staff and training. Property values in the district have dropped 34 percent over the last five years, he said, leaving the district with less money to operate.
"For the past several years we have been running a deficit," Clemmensen said. "We've went into our reserves."
---
Daily Herald: No to ambulance tax may mean cuts in Antioch area
Voter denial Tuesday of ballot questions to establish a tax for ambulance service has officials in Antioch and Antioch Township scrambling to determine what's next.
Immediate changes aren't envisioned but service cuts translating to longer response times are possibilities in coming weeks or months as village and First Fire Protection District leaders explore options for continued operations. Whether voters should be asked again for support next spring is another tough question to be answered as the weight of a $2.7 million annual budget strains other areas.
"Antioch has been a cultural anomaly to have a core service that was not funded in any way by tax money. People are astounded by that fact," Village Administrator James Keim said. "That is now a service the governments and entities that exist have to provide and there is a void in funding. It's not easily understood."
---
Politico: Teachers unions take a shellacking
UNIONS TAKE A SHELLACKING: It was a crushing night for teachers unions and their allies. After pumping well over $60 million into races across the country, the unions could point to just two bright spots: They succeeded in ousting Pennsylvania Gov. Tom Corbett. Incumbent state Superintendent Tom Torlakson came out on top in California. Otherwise, it was a bloodbath. And not just because of the near-total Republican sweep of the mostly hotly contested Senate seats and gubernatorial races. Ardent foes of the Common Core were poised to take over as schools chiefs in Arizona and in Georgia, defeating more moderate candidates that the unions had fought hard to elect. A ballot measure to raise money for public schools by hiking certain corporate taxes went down to a huge defeat in Nevada. A proposal to reduce class sizes (and hire new educators) was trailing in Washington state, despite a huge lead in pre-election polling. And the unions' preferred measure for expanding access to pre-K — and raising wages for child-care workers — failed in Seattle. We'll take you through all the results this morning, and keep following Pro Education for updates throughout the day.
---
Points and Figures: The State of Illinois Has Hope, and Needs Change
Illinois is where I was born and where I reside.  It's a pretty easy state to make fun of once you get outside the city of Chicago.  Flat.  Lots of farming.  Corn, beans and hogs.  When you flyover from east to west, it doesn't take a lot of time.  Flying from north to south takes longer.   Since 2007, we have built a pretty robust startup community here.  Chicago is a great city.  Every day I walk around here I am transfixed by its beauty. The buildings, the lake.  But the people here are what makes it special.  It would be really hard for me to leave-but I was certainly considering it.  Illinois is a fiscal mess.
Last night, Bruce Rauner, the candidate I supported for Governor of Illinois won.  A normal career Republican could not have won this election.  In Illinois, I think we invented career politicians.  Both parties have them.   John Kass of the Chicago Tribune writes about Democrat Boss Madigan.  I suggest you read it.  Of course, there is the Democratic Daley legacy in the city of Chicago.  50 years of the same family running the city.  Funny thing is if you read Professor Don Miller's book, City of the Century, you will learn that it's always been this way.  The Republicans of the late 1800's weren't a lot different than the Democrats of today.
Rauner is the only one that has a chance to break history.
CARTOON OF THE DAY