Rauner's budget: a line-item breakdown
What's cut, what's constant and what's new in the governor's proposed budget for fiscal year 2016.
Gov. Bruce Rauner's proposed budget contains a healthy dose of spending cuts, but preserves many line-item appropriations while creating others.
First, the cuts.
Rauner zeroed-out 62 line-item appropriations entirely (nine of which had each been appropriated just $1 last year), saving $263 million.

Rauner's top 10 proposed reductions as a percentage of spending in line-item appropriations would save more than $300 million.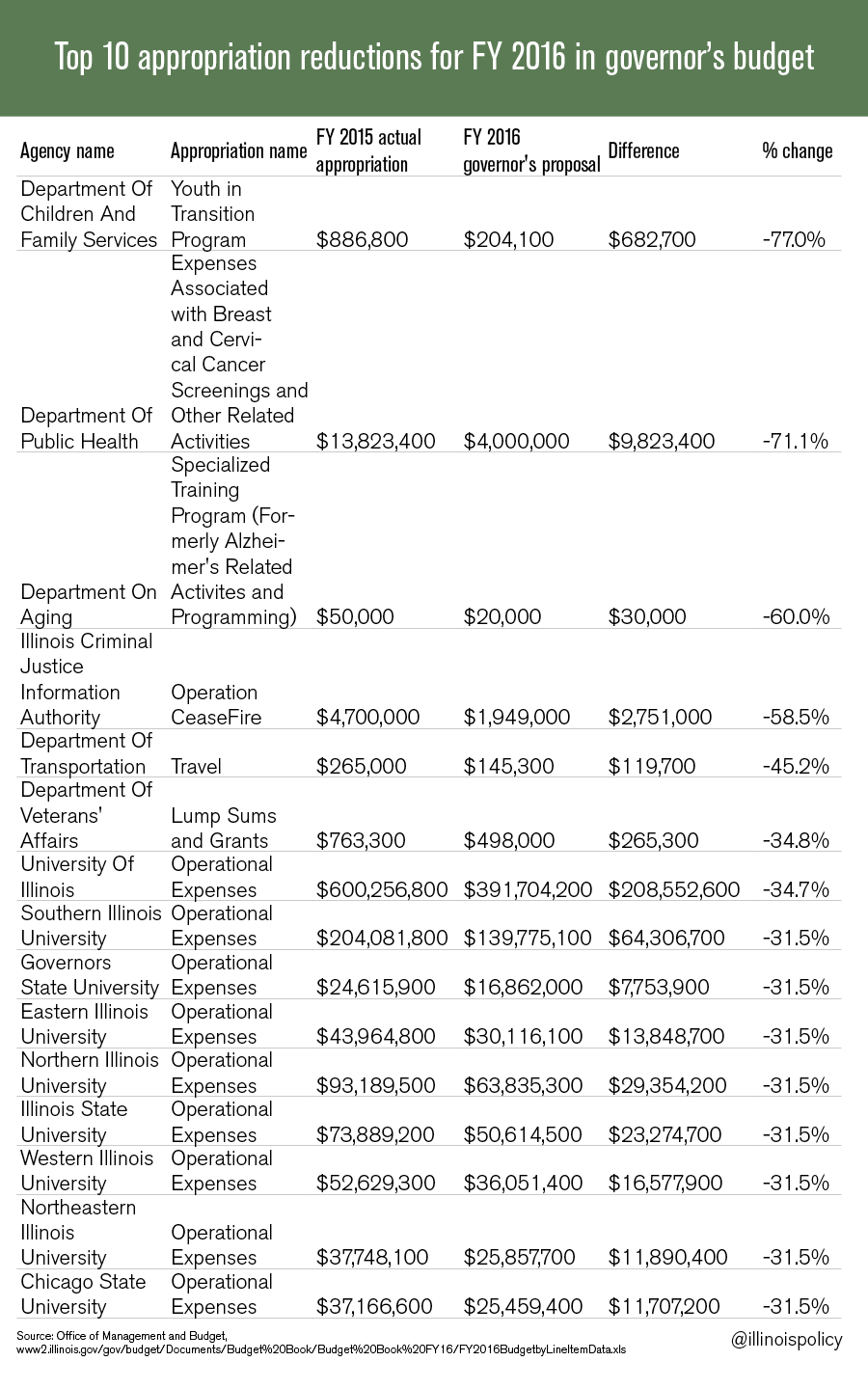 Of course, the proposed budget wasn't all cuts. Rauner's budget also keeps 101 appropriation recommendations constant with last year's appropriation, meaning the proposed spending neither increased nor decreased compared to fiscal year 2015.

Some line items saw hefty increases in funding. Rauner's top 10 increases as a percentage of spending in line-item appropriations totaled nearly $1 billion.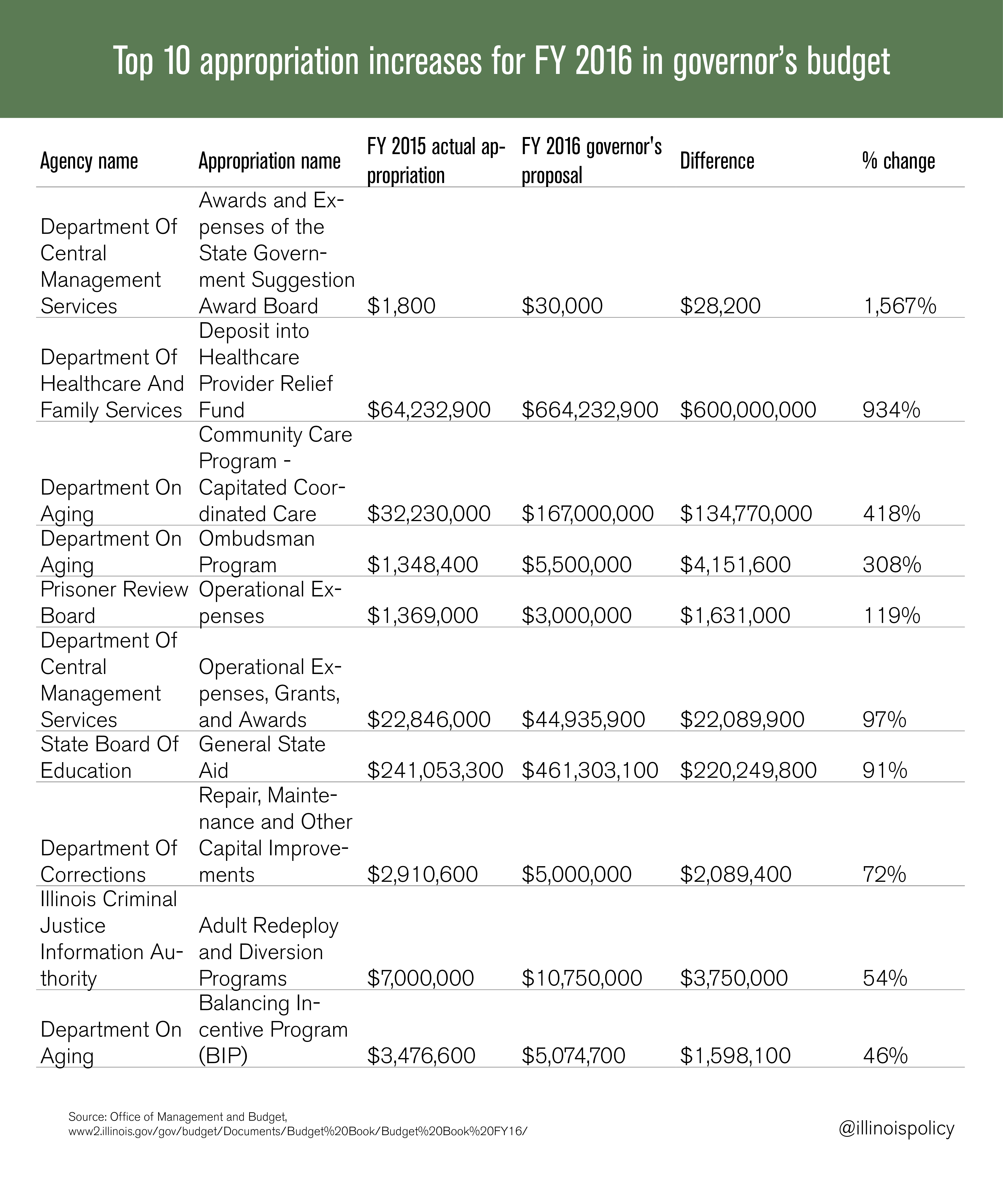 Finally, Rauner proposed four new appropriations – money that had not been previously spent for that purpose in prior years – equal to $201 million.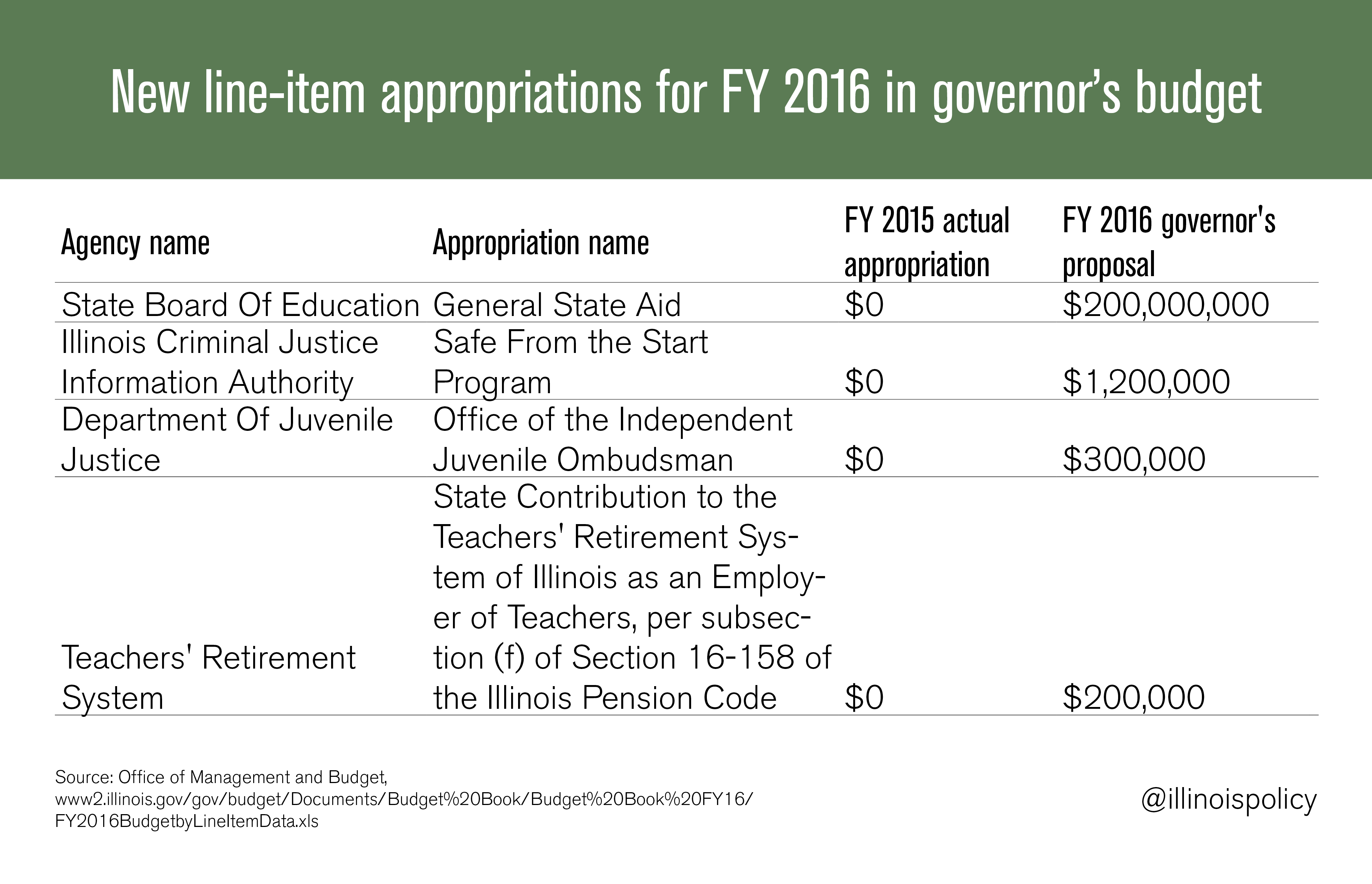 Overview of the governor's fiscal year 2016 proposed budget.