By
Ted Dabrowski

,

Evelyn Hussey
By
Ted Dabrowski

,

Evelyn Hussey
Illinoisans are struggling under the highest property tax burdens in the country.
Many of the reasons for those high taxes are known ­– too many local governments, executive pay for local administrators and rising pension costs.
What taxpayers don't know is that local school districts have billions in debt, which drives up property taxes even further.
School districts across Illinois owe nearly $21 billion in long-term debt. That's an increase of over 67 percent since 2002, when debt equaled $12.3 billion. School debt grew at nearly double the rate of inflation over the 2002-2015 period.
Illinoisans have had to shoulder this debt growth through higher property tax bills.
Not all these school districts are issuing debt to accommodate masses of new students. Student enrollment across the state has remained essentially flat over the past decade and a half, according to data from the U.S. Census Bureau.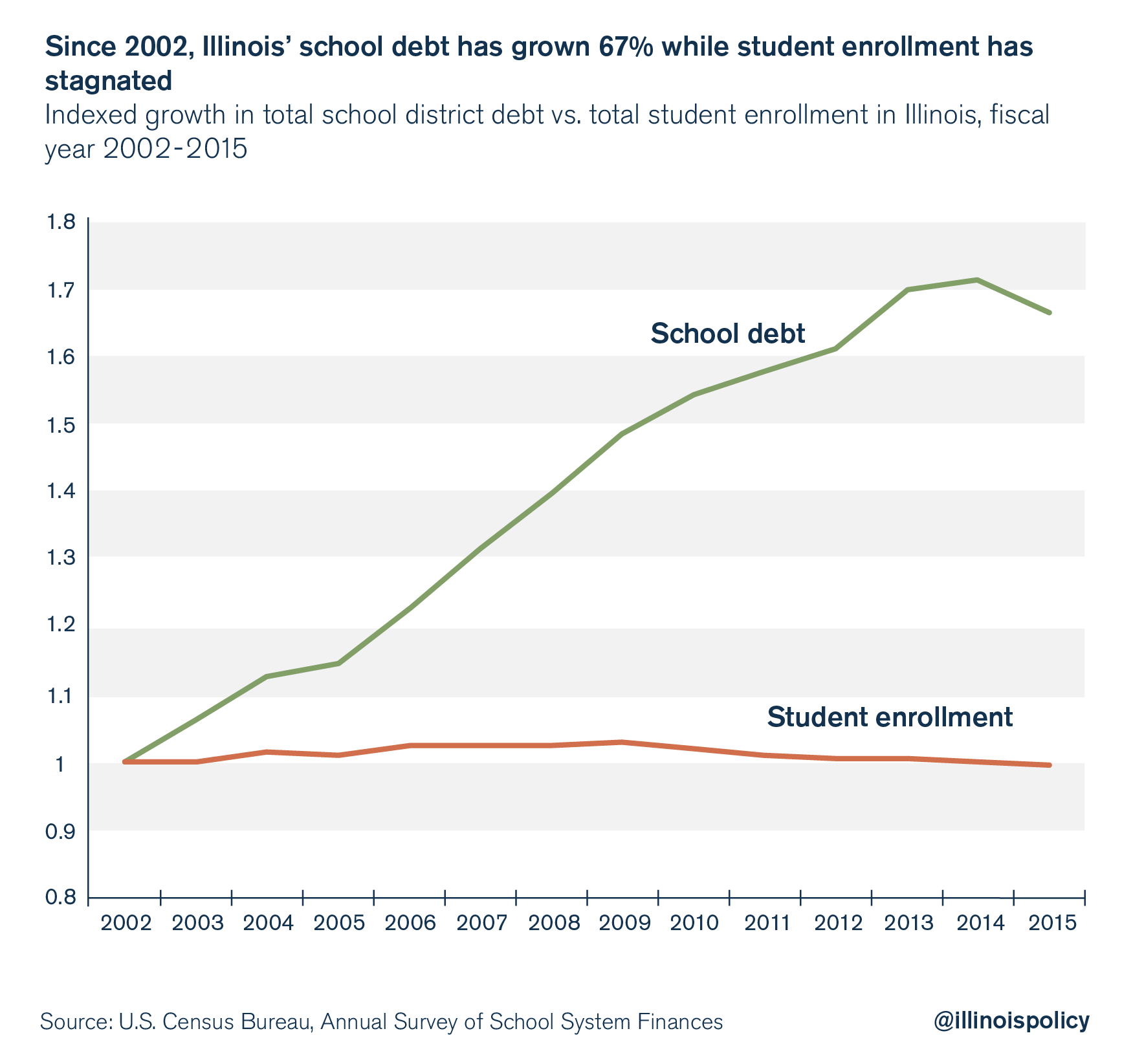 Current debt approval processes have made it too easy for districts to spend beyond their means to upgrade facilities and fund daily operations.
The school debt approval process has many flaws. Referendums to approve debt do not provide essential information to voters. And these referendums occur on elections known for low voter turnout.
These flaws must be addressed in order to rein in school spending.