2 things Waukegan can do to nurture students' futures
With rising costs and sinking test scores, school district efficiency and pension reform provide ways to put more money into Waukegan classrooms and improve student achievement.
Zaniya Campbell has dreams and potential, but when state child welfare workers placed her with her grandparents in Waukegan, she found herself in a school system that didn't meet her academic, social or emotional needs.
"The school that I was in is the worst out of all of them in the district. We scored the lowest on tests and the staff would tell us we performed the lowest academically, and that's just sad. And so, I didn't really like my school," Campbell said.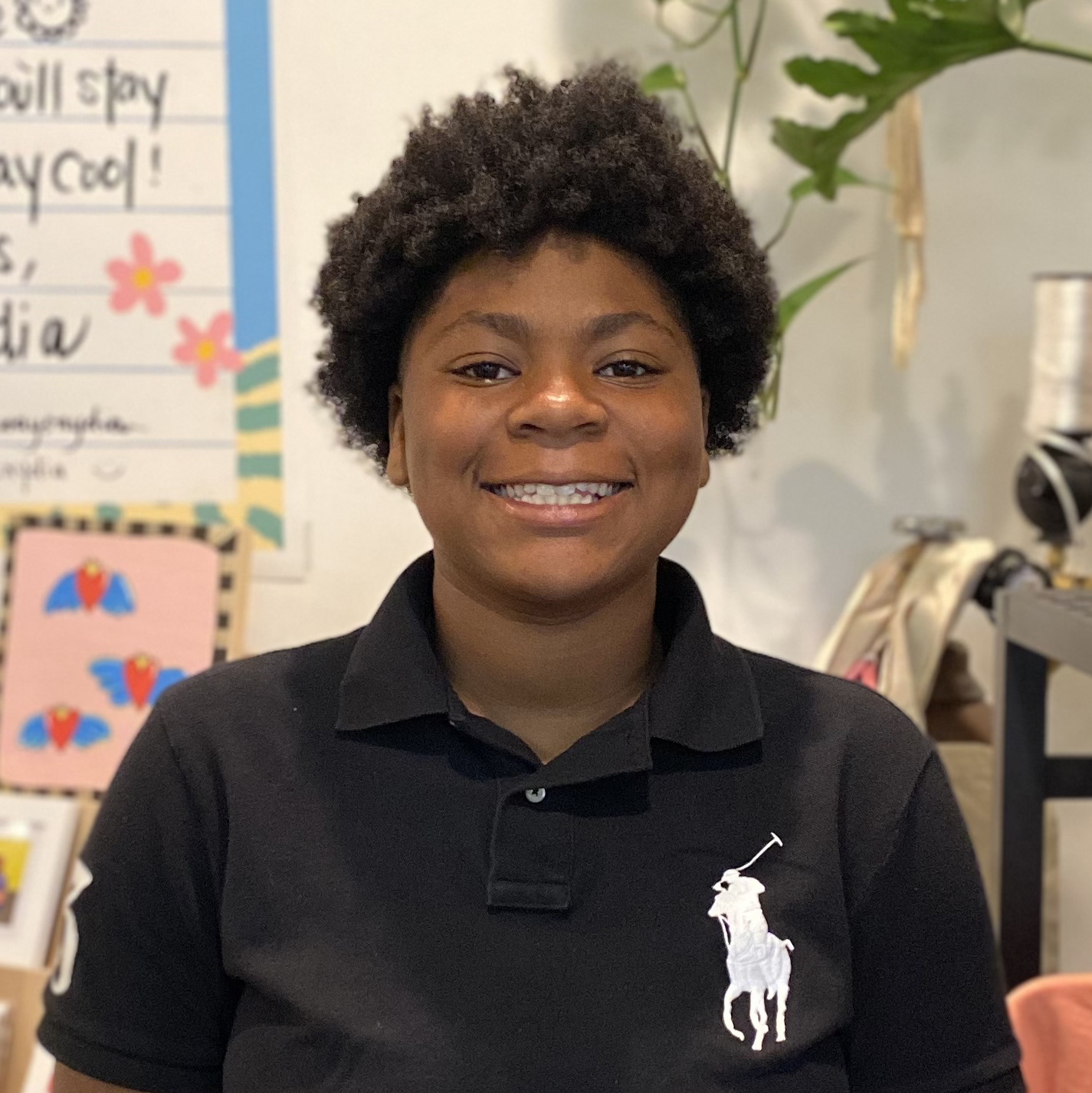 "Teachers and administrators assumed I was destined to fail, so I believed them. I stopped caring, didn't turn in work and I started skipping class."
It is common for youngsters in the foster care system to face hunger, housing problems or have their emotional needs ignored. School shouldn't add to their problems.
The  2020 Illinois Report Card shows Waukegan High School has a 77% graduation rate compared to 88% statewide. Only 71% of Waukegan freshmen are on track to graduate on time – 18 percentage points lower than the state average.
"These datapoints highlight the 25-plus percent of students who either get lost, pushed out, or delayed in the school system. These students need additional support and culturally-relevant interventions to feel a sense of belonging and achieve success in and outside of Waukegan Public Schools," said Ashley Cullen-Williams, Campbell's former counselor at Waukegan High.
Counselors and student support staff do their best to meet the needs of students, but they feel the burden of misaligned budget priorities.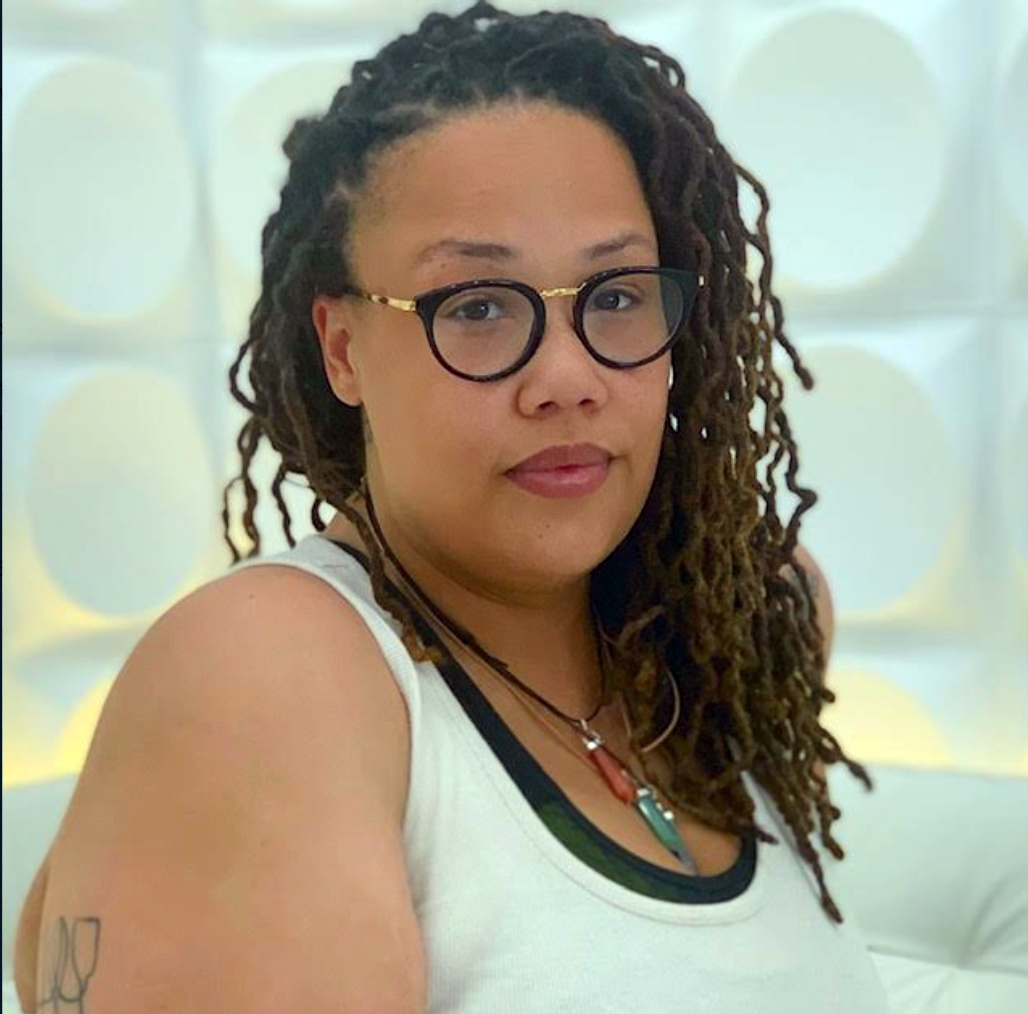 "The American School Counselor Association recommends a social work caseload of 250 students per one school counselor. I believe there are six or seven social workers assigned to the high school, with 4,500-plus students. If all students needed support, which they do, the social work caseload would be 750-to-1," Cullen-Williams said.
Local and state funding to train and hire more school counselors or provide support for students with needs similar to Campbell's is increasingly crowded out by ballooning administrative costs and pension burdens.
Reforms that could put more money toward students include consolidating district-level administration as well as changing the Illinois Constitution so the growth rate of public pensions can be controlled. Those two moves would go a long way in supporting students and relieving the high property taxes on homeowners in Waukegan.
The first reform, the Classroom First Act, creates a School District Efficiency Commission aimed at consolidating Illinois' 852 school districts by 25%. Illinois spends three times the national average per pupil: $631, just for general administration that includes superintendents and district-level bureaucracy.
For students and families in and around Waukegan, $151 million annually could be freed up to be spent on education services by consolidating district administration for Gurnee School District 56, Woodland School District 50, Warren Township High School District 121, North Chicago School District 187, and Waukegan Community Unit School District 60. That is just from eliminating overlapping district administration, and would not close any schools or eliminiate any principals or other school resources.
Waukegan homeowners could save $637 per year in property taxes from consolidating the districts.
The second reform is to fix Illinois' broken pension system through a "hold harmless" pension reform plan developed by the Illinois Policy Institute for the five statewide pension systems.
In 2020, nearly 40% of the money allocated to education in Illinois went to fund pensions. Pensions eat more and more of our education dollars, taking away from the number of teachers and their pay.
This represents a 200% increase in spending on teacher pensions since 2000, compared with a mere 20% increase on classroom spending during that period.
Just from 2010 to 2020, spending on education pensions more than doubled, jumping to over $5 billion from less than $2.5 billion. Classroom spending, meanwhile, grew modestly to $8.8 billion from $8.5 billion.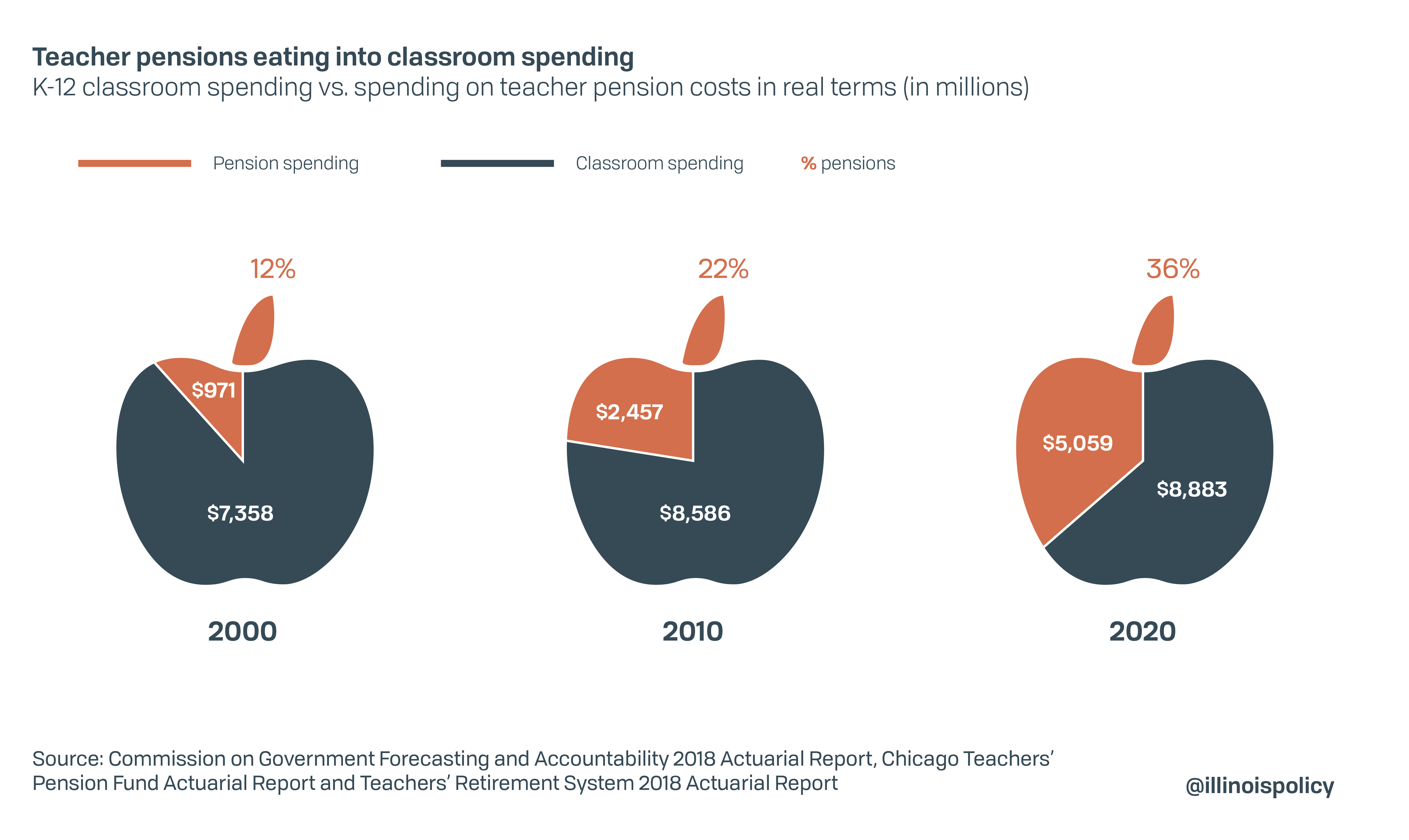 The pension reform plan can save roughly $2.4 billion for the state budget the first year and more than $50 billion through 2045. The plan would also totally eliminate the state's pension debt during that time, rather than the 90% reduction state leaders hope for. It accomplishes all of that while preserving every dollar of pension benefits promised to public workers for work already performed.
If Illinois can stop spending about 27% of its budget on pensions, that frees money for child welfare services, public safety and education.
Students such as Campbell deserve a chance to thrive.
"Kids in my position, they just need more support. After being in the system, many kids feel forgotten or cast aside. And that leads a lot of kids to look for love in the wrong places or act out," Campbell said.
School district consolidation and constitutional pension reform can both ensure property tax and education dollars go to things residents and students need and value. They can make life better for young people such as Campbell.