Alcohol taxes make Illinois' Independence Day celebrations costlier
Taxes on alcoholic beverages in Illinois are among the highest in the Midwest.
Americans will spend over $1 billion on beer alone this Fourth of July, but the summer holiday will be particularly costly for Illinois residents. Illinois has some of the highest alcohol taxes in the Midwest and the highest among its surrounding Midwestern states.
Illinois taxes beer at 23 cents per gallon. For reference, one case of 12, 12 oz. bottles will have 1.125 gallons of beer.
Neighboring Indiana, Iowa, Missouri and Wisconsin all have lower tax rates on beer.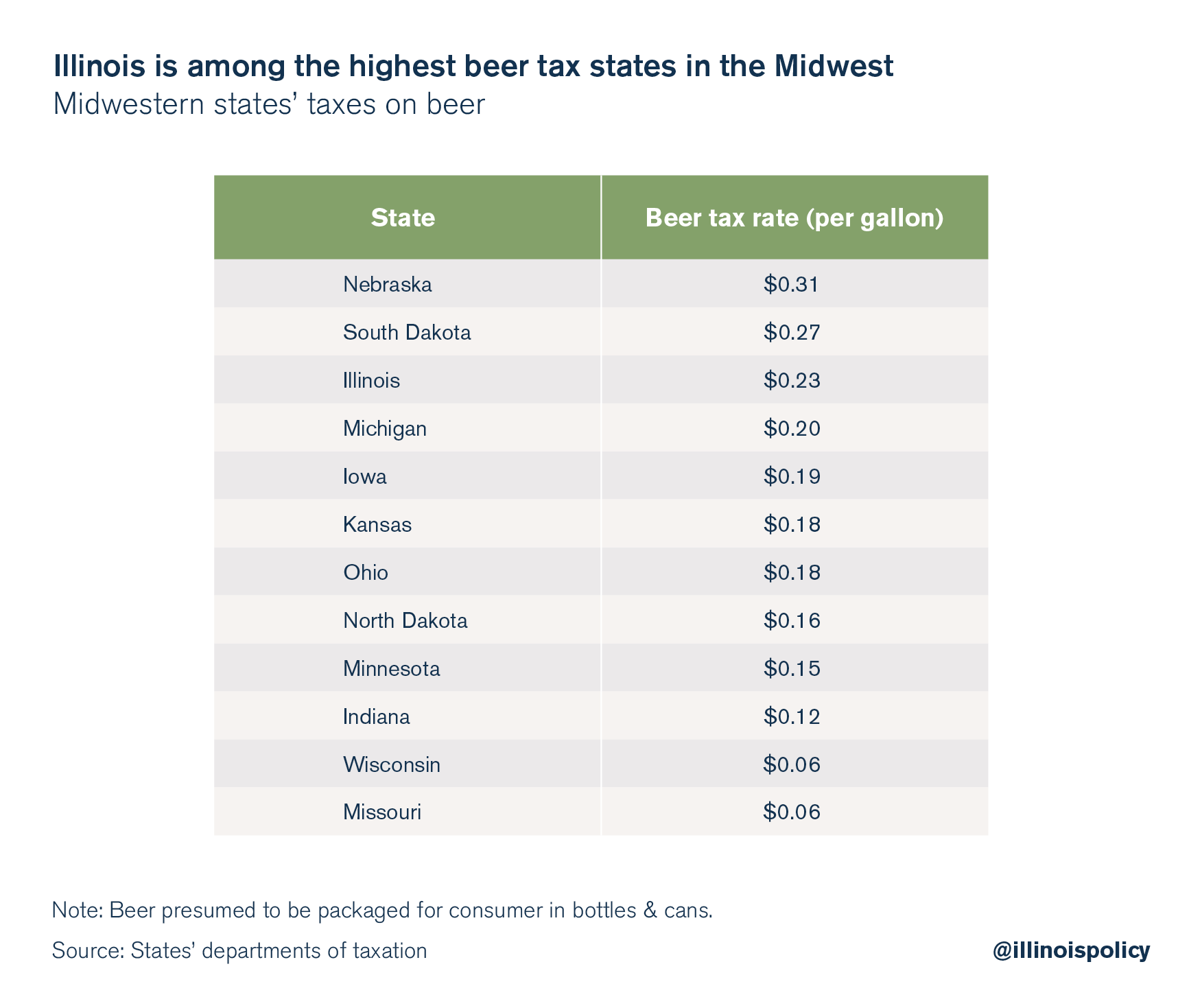 At $1.39 per gallon, Illinois is second in the region to Iowa in wine taxes. No other Midwestern state taxes over a dollar per gallon of wine.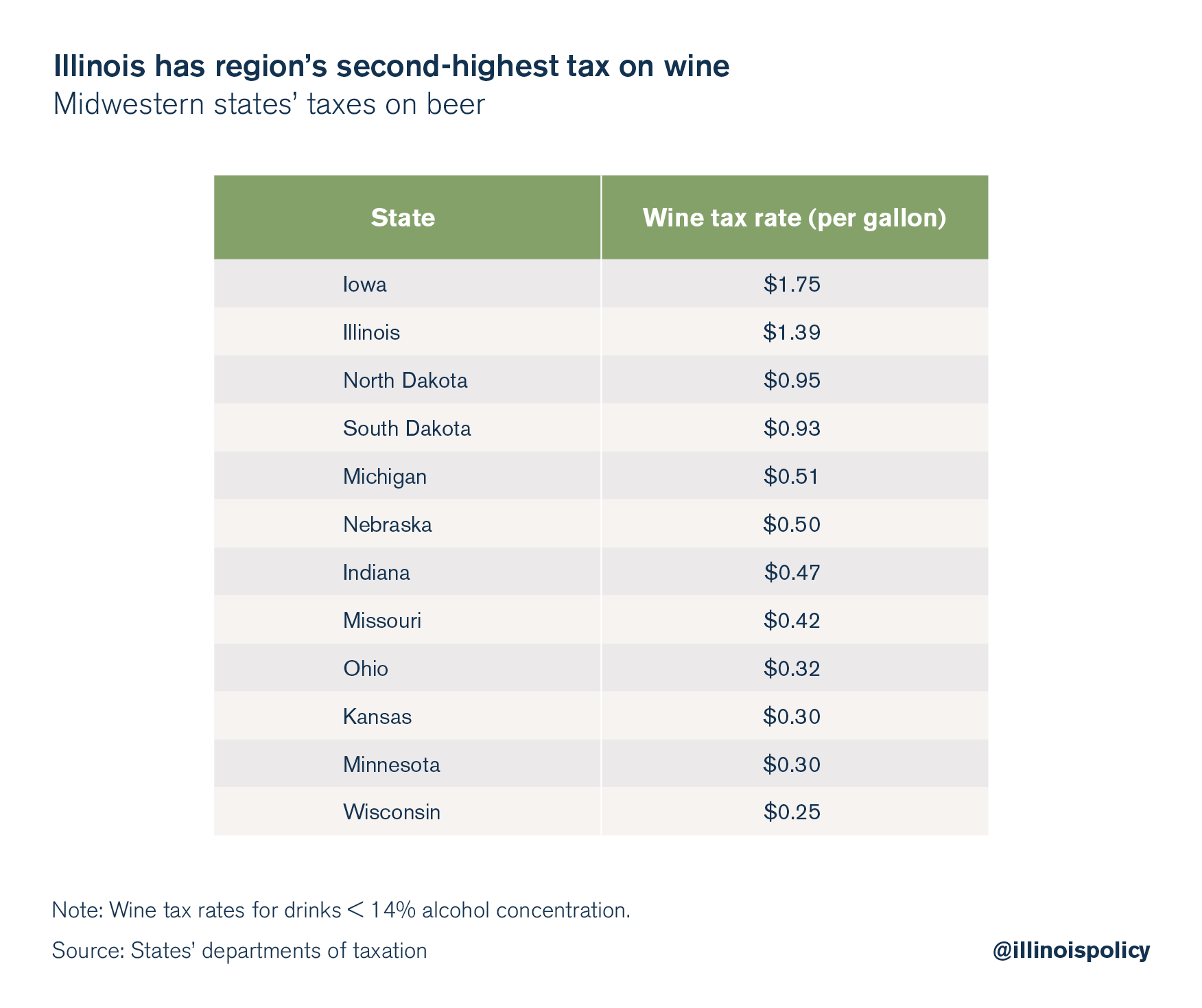 And Illinois boasts the second-highest per-unit tax on distilled spirits in the region – at $8.55 tax per gallon – exceeding the next-highest tax rate by nearly $3.50. Michigan taxes 750 mL of distilled spirits at 12 percent, which would be the equivalent of a tax of more than $12 on a gallon of distilled spirits.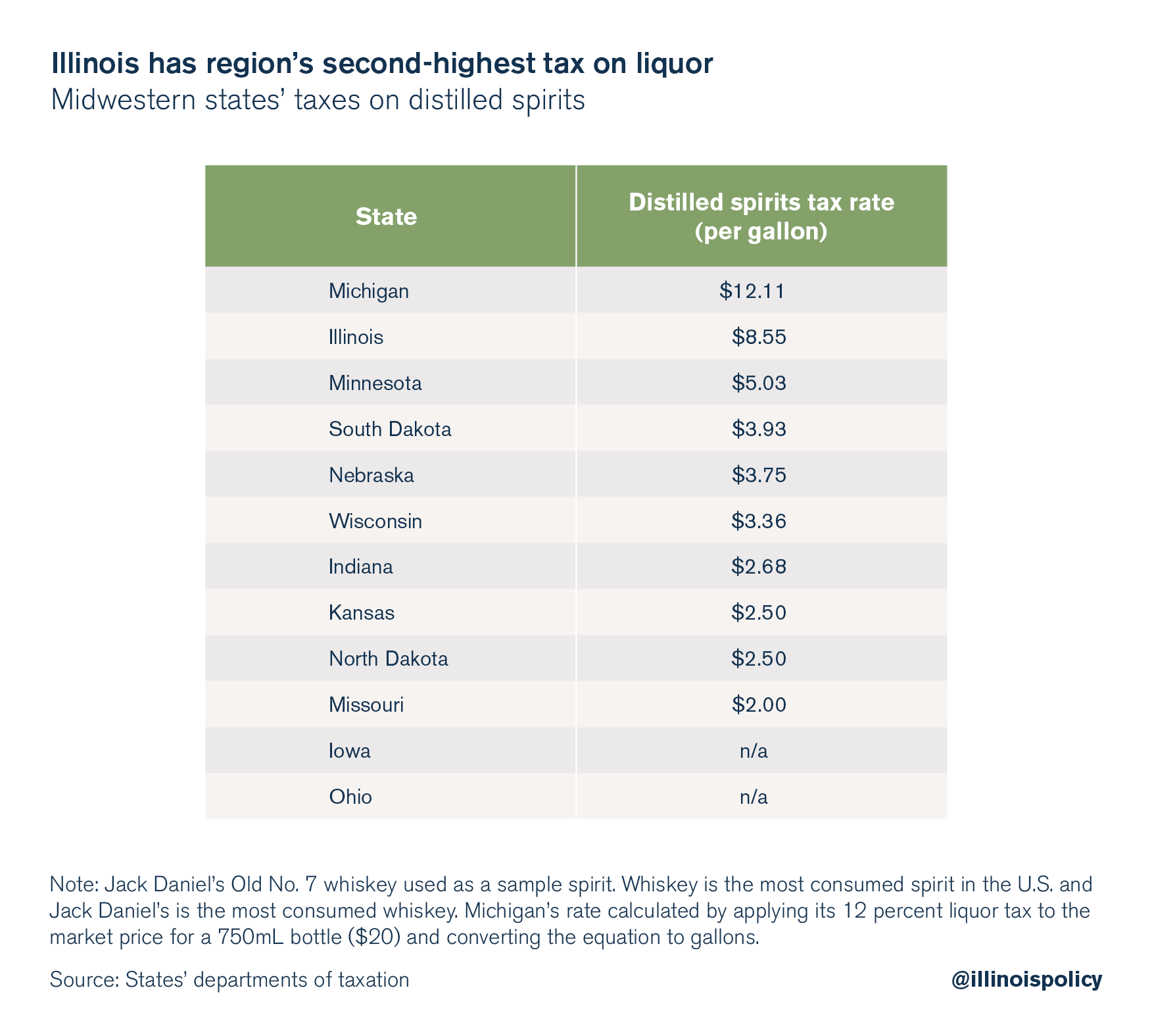 These alcohol taxes, together with Illinois general sales tax, which is already the highest in the region, and local and county sales taxes drive up the cost of alcoholic beverages.
Many Illinoisans will already be traveling for the Independence Day holiday, shopping for fireworks in neighboring states. As residents stock up for their freedom celebration, many will take advantage of lower prices on other event items, such as alcoholic beverages. In other words, Illinois' high alcohol taxes will cost Illinois retailers their customers.
Even if a resident is not crossing state lines to purchase fireworks, technology allows easy access to drinks from other states. Industry specialists speculate the high prices of alcohol are causing millions of dollars worth of lost revenue for both Illinois businesses and the state government.
Illinois is already experiencing an out-migration of residents, and taxes are the main reason people cite for wanting to leave. Yet, Illinois lawmakers continue to propose tax hikes. Illinois lawmakers need to stop overtaxing Illinoisans and institute pro-growth reforms to keep businesses and people in the state.