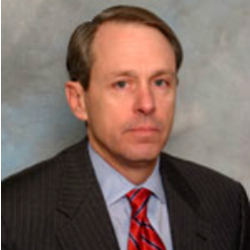 David Camic | Senior Fellow
---
As a member of the bar in Illinois and New York, David Camic represents clients in criminal trials in Illinois' state and federal courts. David's experience includes holding the record for one of the shortest jury acquittals in Illinois at seven minutes. David has been a frequent speaker at seminars for professional associations, including bar associations, public defender offices, police and prosecutors, as well as local schools. He is currently an adjunct faculty member in criminal and constitutional law at Aurora University.
David is a past president of the Kane County Bar Association, and was the chairman of the Criminal Justice Section Council of the Illinois State Bar Association. He also chaired the Kane County Bar Association's Criminal Practice Committee for over five years, and continues to be an active member.
David is the author of "Rights of Pre-Trial Detainees in Illinois," and was given research credit for his work in a handbook on federal civil practice while in law school.