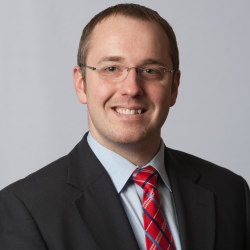 Donovan Griffith | Manager of Government Affairs
---
Donovan Griffith serves as Manager of Government Affairs at the Illinois Policy Institute, where he focuses on government relations and the legislative process in the Illinois General Assembly and across the state.
Prior to joining the Illinois Policy Institute, Donovan served as a legislative analyst for the Illinois House Republican staff for four years. Most recently, Donovan worked for a national nonprofit, the American Massage Therapy Association, as Government Relations Program Manager. Donovan has also served as campaign manager for several legislative candidates throughout Illinois.
Donovan graduated from Knox College in his hometown of Galesburg, Illinois, with a Bachelor of Art degree in political science.