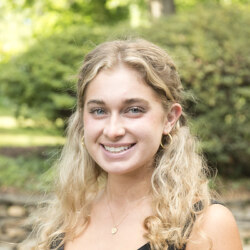 Haneen Razzouk | Development Administrator
---
Haneen is the Development Administrator at the Illinois Policy Institute.
She received a bachelor's degree from Biola University in political science and graduated from the Torrey Honors College. During her undergrad, she led Biola's American Enterprise Institute Council, hosting distinguished scholars, book clubs, and leading conference experiences. She is an alumni of the John Jay Institute Fellowship, having received her acceptance to the Society of St. George upon completion of the program in 2022.
Prior to joining Illinois Policy, Haneen worked as an intern for the California Policy Center advocating for variety in school choice and freedom from school union obligations centered around the Janus v. AFSCME court case of 2018. She also spent time at the international crisis aid non-profit, Samaritan's Purse, as a podcast producer and cohost to articulate the mission and action of the organization on issues such as anti-human trafficking efforts, international policy, and transparency along the supply chain.
Haneen
 is passionate about the ways in which think tank work allows for individuals to find real solutions at the local level surrounding issues of modern poverty and quality education.