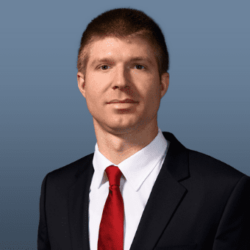 Josh Bandoch | Head of Policy
---
Josh Bandoch is the Head of Policy at the Illinois Policy Institute.
His work has appeared in popular outlets like National Review, The Washington Examiner, The Washington Times, and Discourse, as well as peer-reviewed journals like Political Studies. He is the author of The Politics of Place: Montesquieu, Particularism, and the Pursuit of Liberty (University of Rochester Press, 2017), which has received numerous positive reviews. He's currently completing a book on persuasion and developing strategies to advocate for policies that expand freedom and prosperity.
Before joining IPI, Josh was a Research Fellow at the Competitive Enterprise Institute, a speechwriter for numerous senior government officials, a strategic communications consultant at Booz Allen Hamilton, and a postdoctoral fellow at Brown University and the University of Wisconsin-Madison.
He earned his bachelor's in Government and Politics from the University of Maryland, College Park, and his Ph.D. in Political Science from the University of Notre Dame.