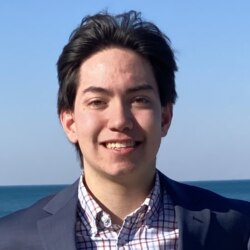 Matthew Edejer | External Relations Intern
---
Matthew Edejer is an external relations intern at Illinois Policy, assisting with fundraising-related tasks.
Matthew is a lifelong Illinois resident and is currently a Senior at Loyola University Chicago pursuing a dual Bachelor's/Master's Degree in political science. He is a member of the Honors College and Pi Sigma Alpha, the national political science honors society.
Before interning at Illinois Policy, Matthew interned at a local tax law firm and BallotReady.