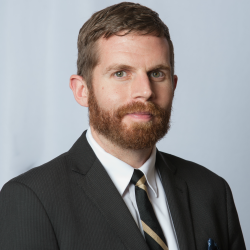 Matt Paprocki | Executive Vice President
Executive Vice President
---
Matt Paprocki is the executive vice president at the Illinois Policy Institute. In this role, Matt implements the organization's mission of taking free market principals, turning them into marketable policies and passing them into laws.
Paprocki previously served as the vice president of government affairs, where he crafted Illinois Policy's legislative agenda. Through Paprocki's leadership, Illinois Policy's impact has grown dramatically since 2012. Dozens of Illinois Policy-led efforts to reduce government regulation and enhance individual freedom have been enacted into law. Illinois Policy is credited as a major influencer by reporters and politicians on both sides of the aisle.
In 2013, Paprocki was appointed by then-Gov. Pat Quinn to serve on the Task Force on Charter School Funding.
Paprocki has been interviewed by numerous media outlets and is frequently invited to speak at events across Illinois and the country. He regularly consults with other nonprofit, free-market organizations on legislative and leadership strategy. Paprocki is regarded as an expert on Illinois politics and his legislative approach in Illinois has been recognized as a model throughout the country.
Paprocki earned a degree in business administration from the University of Notre Dame. He serves on the board of directors for L'Arche Chicago – a nonprofit organization driven to create community and housing for individuals with developmental disabilities. Paprocki lives in Chicago with his wife, Anna, and daughter, Fiona.