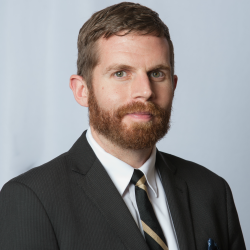 Matt Paprocki | Senior Vice President
University of Notre Dame Alumni. Kentucky Colonel.
---
Matt Paprocki, the Senior Vice President, focuses on the legislative process, government relations and legislative outreach for the Illinois Policy.
Prior to joining the Illinois Policy, Paprocki served as a Revenue and Tax Advisor for the Illinois House Republican Staff for seven years. Paprocki also served as a Legislative Analyst for the Illinois House Republican's in the areas of Revenue and Finance, Labor, Pensions, International Trade & Commerce and Consumer Protection.
While working on legislative staff, Paprocki received the Golden Horseshoe Award for Best State Legislative Staffer, as voted on by State legislators, lobbyists and staff counterparts.
Paprocki earned a degree in Business Administration from the University of Notre Dame with an accounting major.
Latest Posts by Matt Paprocki