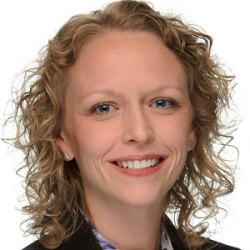 Mailee Smith | Senior Director of Labor Policy & Staff Attorney
Senior Director of Labor Policy and Staff Attorney
---
Mailee is the Illinois Policy Institute's senior director of labor policy and policy staff attorney. In this role, she focuses on labor relations and their impacts on Illinois taxpayers.
Prior to joining the Illinois Policy Institute, Mailee worked at a Washington, D.C.-based nonprofit, where she drafted legislation and served as the organization's primary litigation attorney. Her opinion editorials and legal analyses have appeared in publications such as SCOTUSblog, Jurist, National Review, The Federalist and the Washington Times.
Mailee graduated summa cum laude from Greenville College in 2000 with a bachelor's degree in history and political science. She received her law degree from Valparaiso University in 2003, where she graduated magna cum laude, participated in the honors program, and served as associate editor of the school's law review. After law school, Mailee clerked for Judge Kenneth L. Ryskamp in the U.S. District Court for the Southern District of Florida.
Mailee is admitted to practice in the state of Illinois, the U.S. Supreme Court, and the U.S. Courts of Appeals for the Second, Third, Fifth, Sixth, Seventh, Eighth, Tenth and Eleventh Circuits.