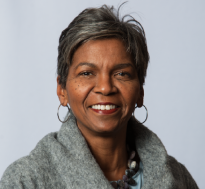 Sherry Street | Board Member
Board Member
---
Sherry Street is Vice President of Policy Advancement at the American Legislative Exchange Council. She previously worked for the Illinois Policy Institute as an external relations officer.
Sherry has been involved in education reform for over 20 years, having once served as an education policy analyst for former Milwaukee Mayor John Norquist, where she helped expand Milwaukee's school choice program to include religious schools. Since 2004, her focus has been state-level lobbying, issue management and grassroots organizing, primarily around the issue of K-12 education reform.
Sherry founded the South Carolina Association of Independent Schools Serving Minority Children. The association became an effective network that advocates on behalf of the children they serve. Through this network, she educated parents, religious leaders, decision makers and other community stakeholders about the state of education for at-risk children.