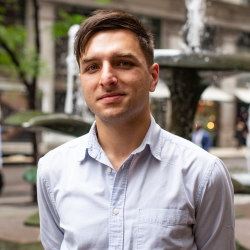 Vincent Caruso | Community Manager
Community Manager
---
Vincent is the community manager at the Illinois Policy Institute. In this role, he works to facilitate conversation, increase engagement, and drive advocacy within the Institute's digital community. 
He also produces, edits and provides research assistance for written content covering state and local issues such as tax and regulatory policy, civil liberties, criminal justice reform and more.
Prior to joining the Institute, Vincent worked as a freelance writer and editor covering 
a range of subjects including politics, architecture, music and technology. His work has been featured in Reason Magazine, the Daily Beast, CBS Chicago, the Daily Herald, Diffuser.fm and Design Bureau, among others.