QUOTE OF THE DAY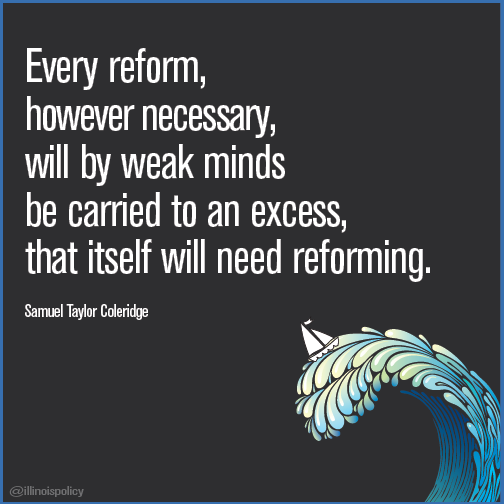 Chicago Tribune: Nearly 480 janitors who work in CPS schools to be laid off
Close to 480 custodians who work in Chicago Public Schools will be laid off by the end of the month, a district spokesman said Sunday, by a private company given authority to manage school upkeep through a multimillion-dollar contract signed in March.
The affected custodians are not among the roughly 800 school district employees who clean schools, CPS spokesman Bill McCaffrey said Sunday, but are instead part of a separate group of subcontractors hired for such work by a private company.
"We were obviously aware of that taking place, as you would expect, since they're our contractor," McCaffrey said of the custodian layoffs. Affected workers would be notified of their status by Sept. 30, McCaffrey said.
---
The Daily Journal: Pensions eating up education funds
It's a trend that can't sustain itself.
Adam Andrzejewski, founder ofOpentheBooks.com, the group that recently released a report on public school salaries and pensions, said retirees are being paid more than current employees are putting into the pension system.
"There are 100,846 retirees pulling out of the system and only 162,960 active educators paying into the system," he said. "The retirees are pulling out loaves of bread, and the current employees are only putting in slices. Sooner or later, the system will run out of bread."
---
Chicago Tribune: Workers go on strike at Hammond automotive seats plant
A Lear Corp. plant in northwest Indiana shut down Saturday morning after hundreds of workers demanding better wages there walked out on a strike, officials said.
The Hammond, Ind., plant, which employs about 760 people, supplies automotive seats to the Explorer and Taurus car models produced at Ford's Chicago Assembly Plant, according to a representative with the United Auto Workers. Depending on the way negotiations go, the strike may affect several thousands of workers whose jobs are dependent on the Indiana factory.
Most workers at the plant make between $11 and $14 an hour, and they said they are tired of being treated like fast-food industry employees, according to the union representative.
---
Chicago Tribune: The Plan of Chicago journey, so far
A century ago civic architect Daniel Burnham mapped a physical future for this city. He had intended to design social remedies as well but didn't deliver. Today, with education failures, joblessness, crime and other intertwined challenges confronting Chicago with the fourth great crisis of its 176 years, the Tribune invites readers and organizations to finish Burnham's work — to address the imperiled livability, uneven prosperity and desperate public finances that have driven residents to leave by the hundreds of thousands."
With those words, on the first Sunday of last October, we set ourselves, and our readers, a formidable challenge: Punch through the silo-think that tidily segregates problems — crime, education, jobs, parenting — as if they're independent, untethered to each other. See these challenges, Chicago's promise and perils, as interconnected loops that cannot be broken. If schools fail, if joblessness festers, if parents can't cope, if crime spikes, then families flee and … Chicago staggers.
---
Jim Pethokoukis: The Law of Demand and the minimum wage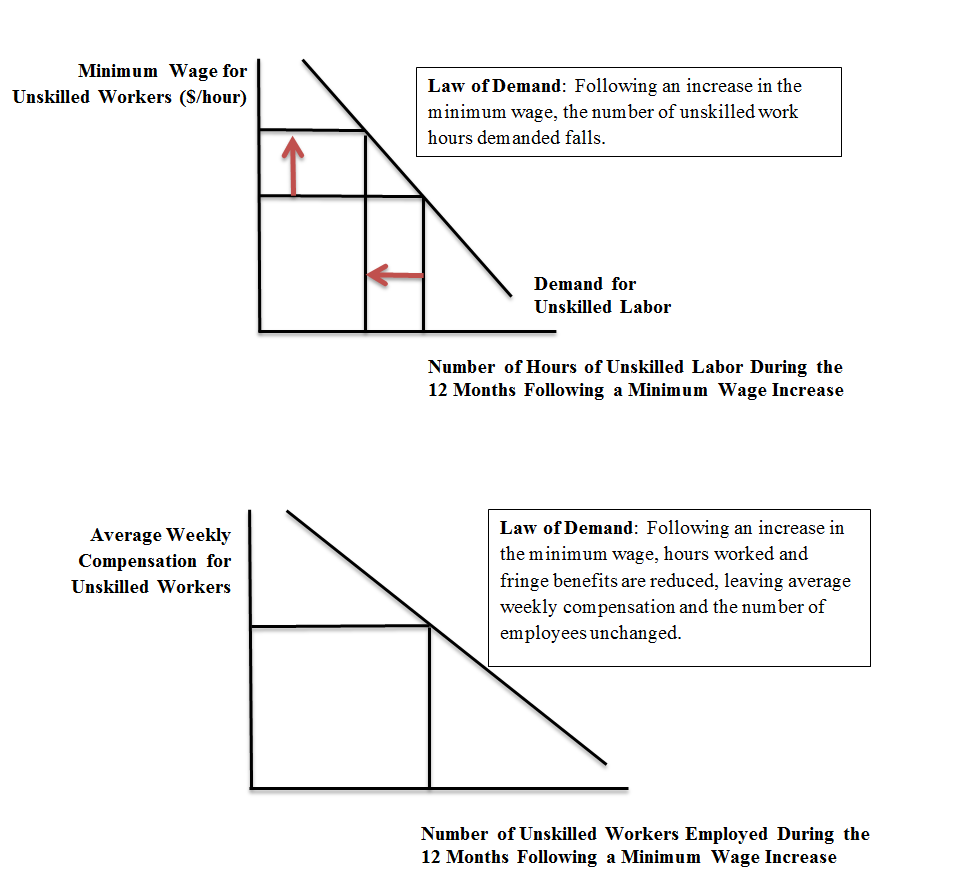 Posts on CD about the minimum wage always generate a higher than average number of comments, and Friday's CD post ("Do Demand Curves Slope Down or Not?") was no exception – there have been 46 comments so far. Most of the minimum wage debate centers on the issue of whether minimum wage increases have any effects on employment levels. Specifically, does the empirical evidence point to any significantly negative effects on employment levels following minimum wage hikes, as clearly predicted by economy theory? Some empirical evidence like the much-cited 1994 study by Card and Krueger found "no indication that the rise in the minimum wage reduced employment" at fast-food restaurants in New Jersey following a minimum wage increase to $5.05 per hour compared to nearby fast-food restaurants in Pennsylvania where the minimum wage remained constant at $4.25.
---
Forbes: End civil asset forfeiture
One of the greatest political philosophers, Frederic Bastiat, wrote that the law should exist to protect life, liberty, and property, but unfortunately is often perverted into a means of "legal plunder." In other words, the law is used to legitimize the use of force to deprive people of their wealth.
A recent Washington Post article Stop and Seize shines a light on actions by police that perfectly exemplify the sort of abuse Monsieur Bastiat warned about. In it, readers learn how police forces across the country exploit civil asset forfeiture laws to deprive hapless, innocent people of cash and other property.
---
Chicago Tribune: Chicago needs one real watchdog
Mayoral operatives. Political rivals. Angry constituents who were denied a parking sticker.
There's a long line of people, we're told, who'd like to whisper falsehoods about Chicago aldermen in the inspector general's ear.
For decades, the City Council refused to subject itself to the oversight of City Hall's inspector general, citing the threat of political "witch hunts" and the need to keep the executive and legislative branches at arm's length.
CARTOON OF THE DAY