Forgotten Illinois: Aurora
Two sides, one city.
More than 4,000 Aurora residents came out Sept. 8 for the most important high school football game of the year.
It wasn't really competitive – the visiting team won 47-0. Nor was it pivotal for winning any title – it was the third week of the season. But the energy in the air was palpable, for good reason.
"I graduated in 1988 and I can tell you that seeing this improvement at East Aurora High School, my alma mater…" said first-term Aurora Mayor Richard Irvin, trailing off, while standing on the sideline. "This is for the whole city."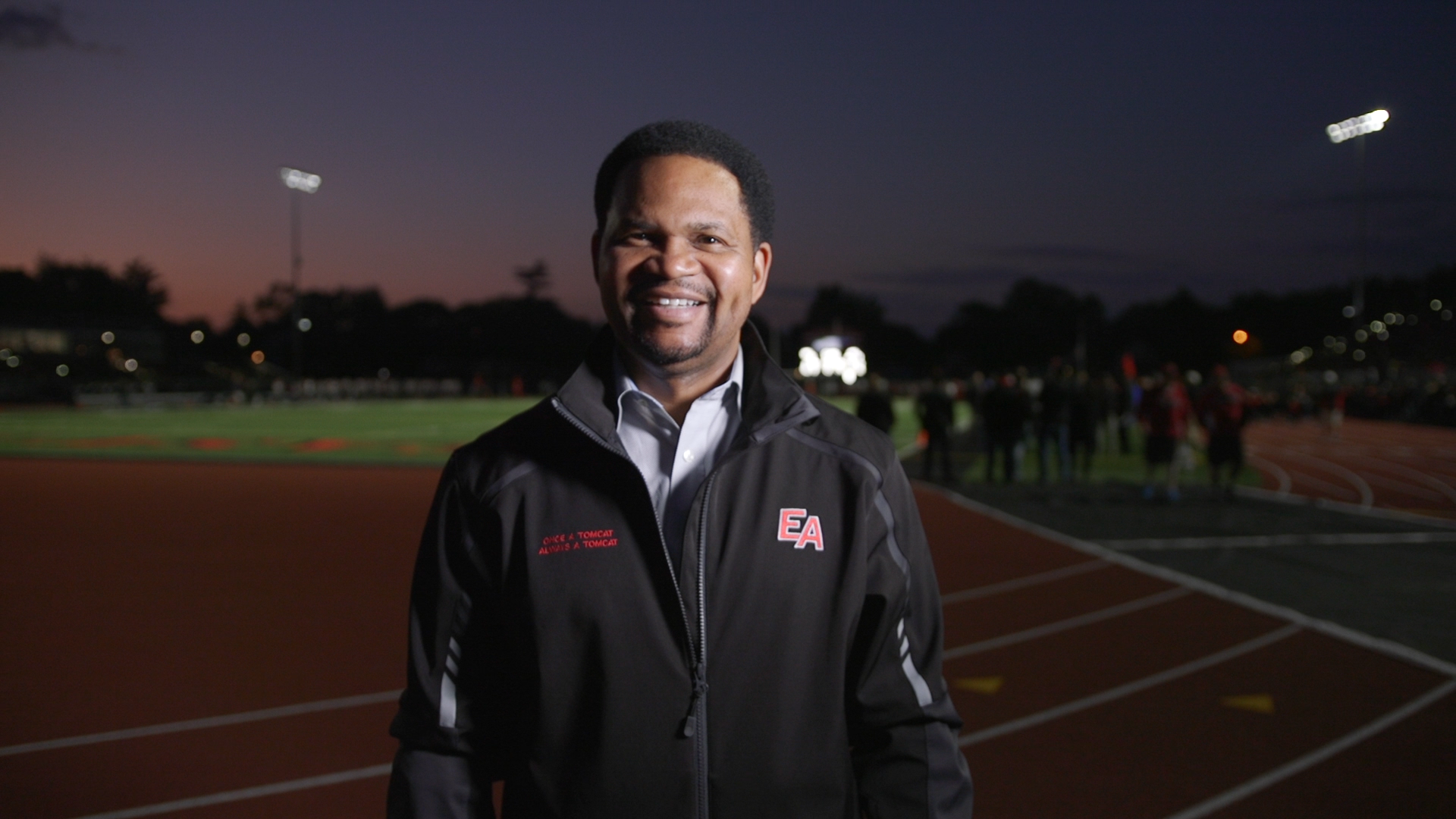 He wasn't talking about the actual play on the field, in which his alma mater was blown out. The football game Sept. 8 between East Aurora High School and West Aurora High School – a rivalry running since the 19th century – was the first game played at East Aurora's new $7 million football stadium. For many schools, a new facility wouldn't be monumental news. For East Aurora, it was a sea change.
"It's a breath of fresh air," said Frankie Zepeda, an East Aurora wrestling coach, who was making tacos at the concession stand during the game. "It's a breath of fresh air for the east side. For the kids, hopefully it's motivation. A little bit of inspiration that they need."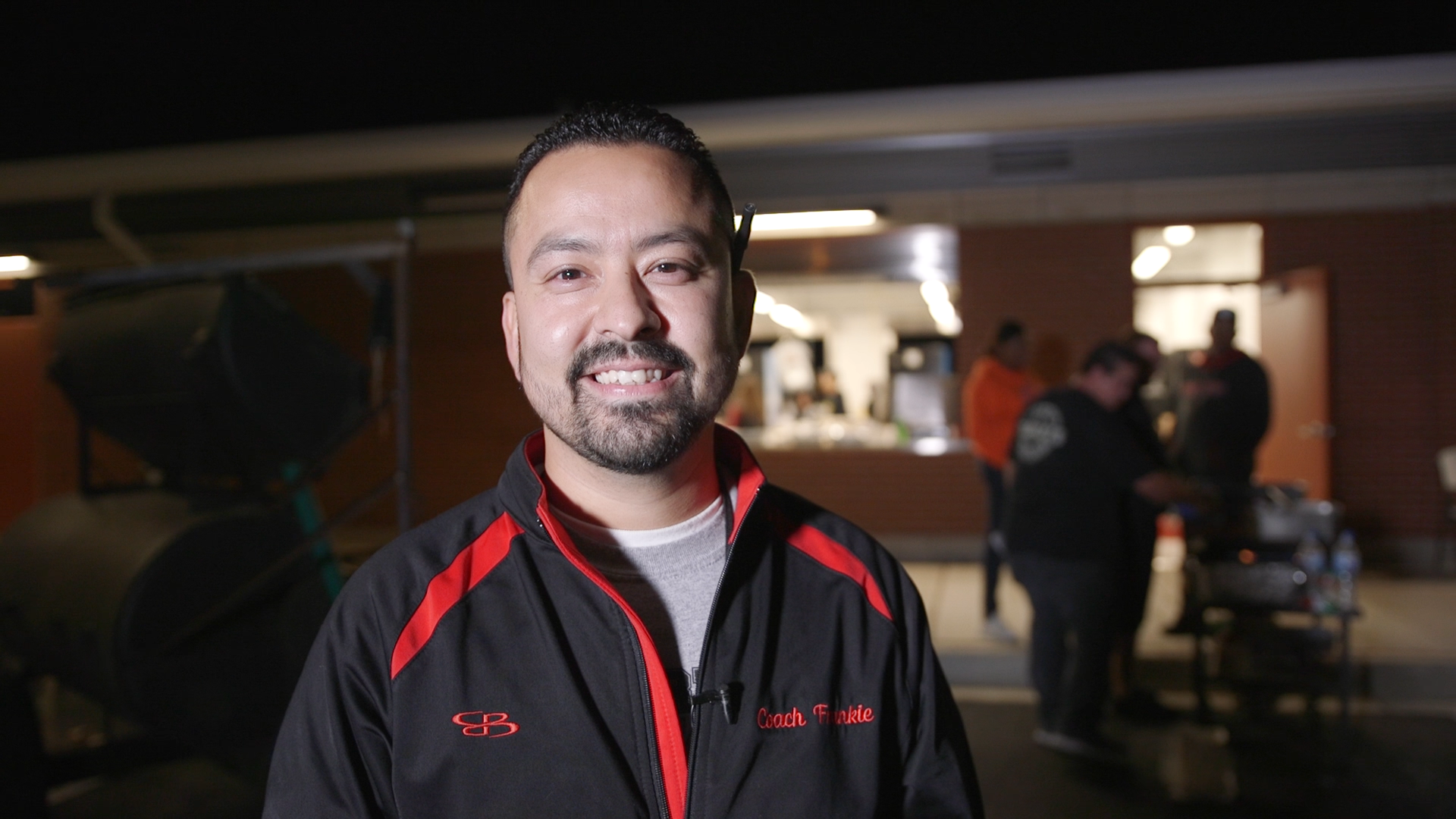 The opening of a stadium wasn't just significant for winning more football games and providing better athletic facilities. It also represented long-awaited improvements to the east side of the city, and a bridging of the gap between east and west – two sides of one city with starkly different realities.
It was about new opportunity. And it wasn't the only addition.
The 2017-18 school year also marked the first time East Aurora schools had access to busing – a resource so common for schools, most other students couldn't fathom not having it.
But for East Aurora this was a new reality.
East and west Aurora have been divided in the past. Not just geographically, by a river, but by economic and educational opportunities. And there is a feeling that that's changing.
"I think now we're focusing on making it one Aurora," Irvin said. "No matter if you live on the east side or the west side … we're all one Aurora. We're trying to break the stereotype, the stigma of our divisions. And bring it all together."
Irvin, the city's first black mayor, is right that there are efforts to break the divisions between east and west. They are visible. But understanding the divisions, the diversity and the different opportunities available in the city is key to bridging the gap.
At 200,000 residents, Aurora is the second biggest city in Illinois, behind only Chicago, the third largest city in the country. With that size and mix of people, come many different stories and experiences from residents.
East and West 
Michael Fowler's lived on both sides of the Aurora divide.
Growing up on the west side as the son of a white mother and black father, and moving to the east side to raise his own family, he's experienced that divide from multiple perspectives. 
"I love it, but it definitely has some inequality," Fowler said.
The Fox River separates the east and west sides geographically, but economic reality – and perception – is the divider in actuality.
"The east side, there's always been more minorities or underclass," Fowler said of the area where his wife was born and raised. "It's always been less prominent than the west side. That's been apparent in everything. From the way the streets look, to the way town is governed, to the school system."
The inequity of school systems makes the addition of new athletic facilities and busing for the east side so important. And the changes haven't been easy to implement. A union contract almost derailed plans to add busing this year, as day-to-day logistics such as school starting and student arrival times must be agreed to by the teachers union. The bus plan was eventually agreed upon, but rather than adjusting start times to provide transportation in an efficient manner, the school district is utilizing more buses, passing on more costs to taxpayers in the form of property taxes.
Though the addition of busing is unquestionably a plus, the cost is a tough pill for many on the east side to swallow. Three-quarters of students in the East Aurora school district are considered low-income. According to the U.S. Census Bureau, median earnings for private sector workers in the area were under $23,000 in 2015.
The inequities have fallen across ethnic lines as well. More than 40 percent of Aurora is Hispanic, with large portions of the Mexican and Puerto Rican populations concentrated on the east side.
Despite inequalities, Aurora has built a rich multicultural community where numerous immigrants have come to work and raise a family. Many Spanish-speaking businesses have contributed to positive change in the east side and throughout Aurora.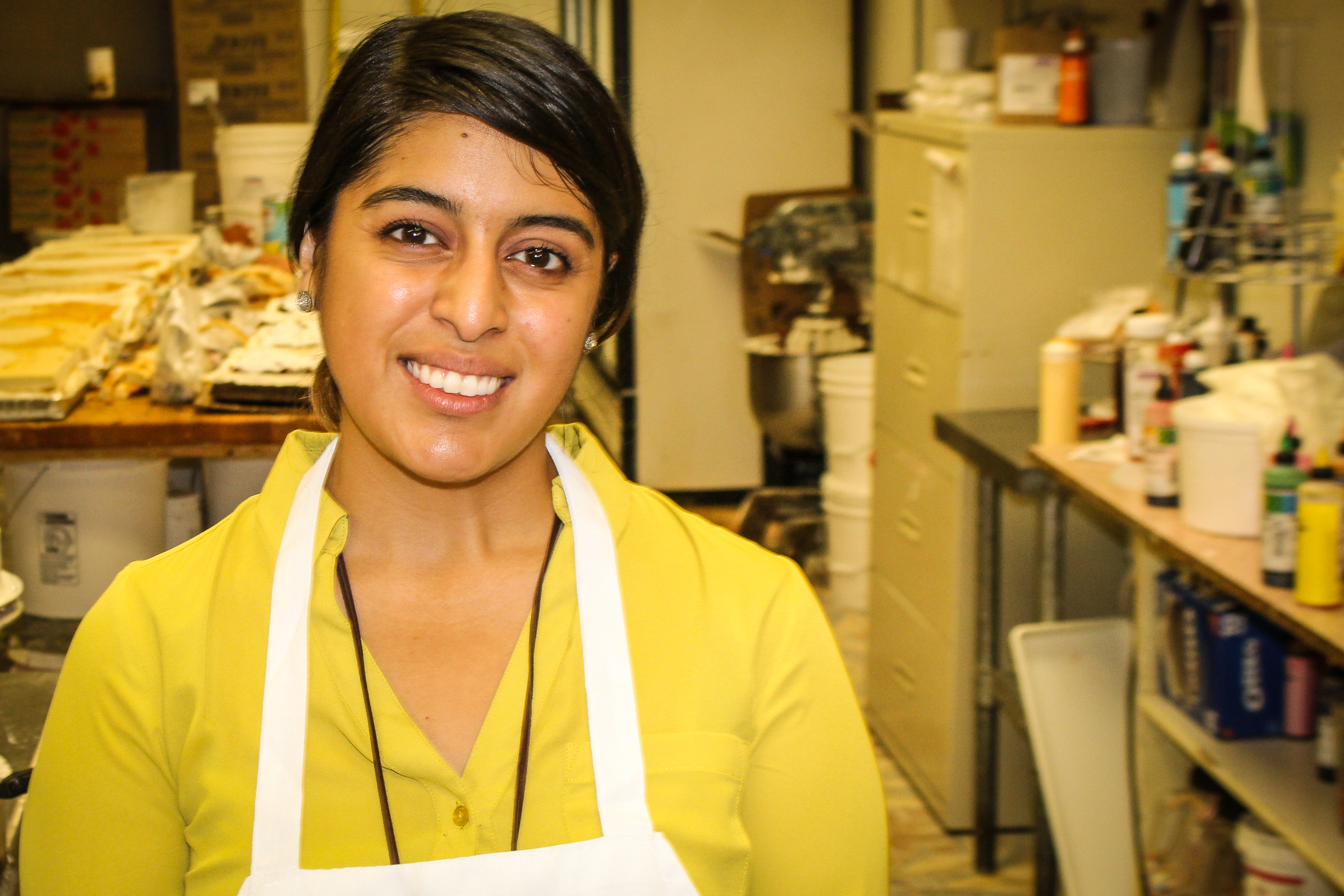 La Chicanita Bakery is a prime example. Started by a Mexican immigrant couple in Aurora, the bakery's popularity with customers led to expansion to other suburbs and a sustainable, profitable business. But beyond financial success, the bakery has had a profound intangible impact both for its employees and customers – from clothing drives for victims of the 2017 earthquakes in Mexico and the hurricane victims in Puerto Rico, to simply building relationships with other Spanish-speaking customers.
"Sometimes [customers] come in, they've had a horrible day," said Nancy Merlo, the daughter of the co-founders of the bakery. "They might have a rough time at home. They might come in saying that they've lost their job. Just being able to talk to them about that [is special]."
Merlo began working in the bakery as a young girl, learning skills that would be useful for her later in the life, eventually going to college and starting her own career. Growing up and going to school on the east side, she saw the divide, but she has seen efforts to change it, too.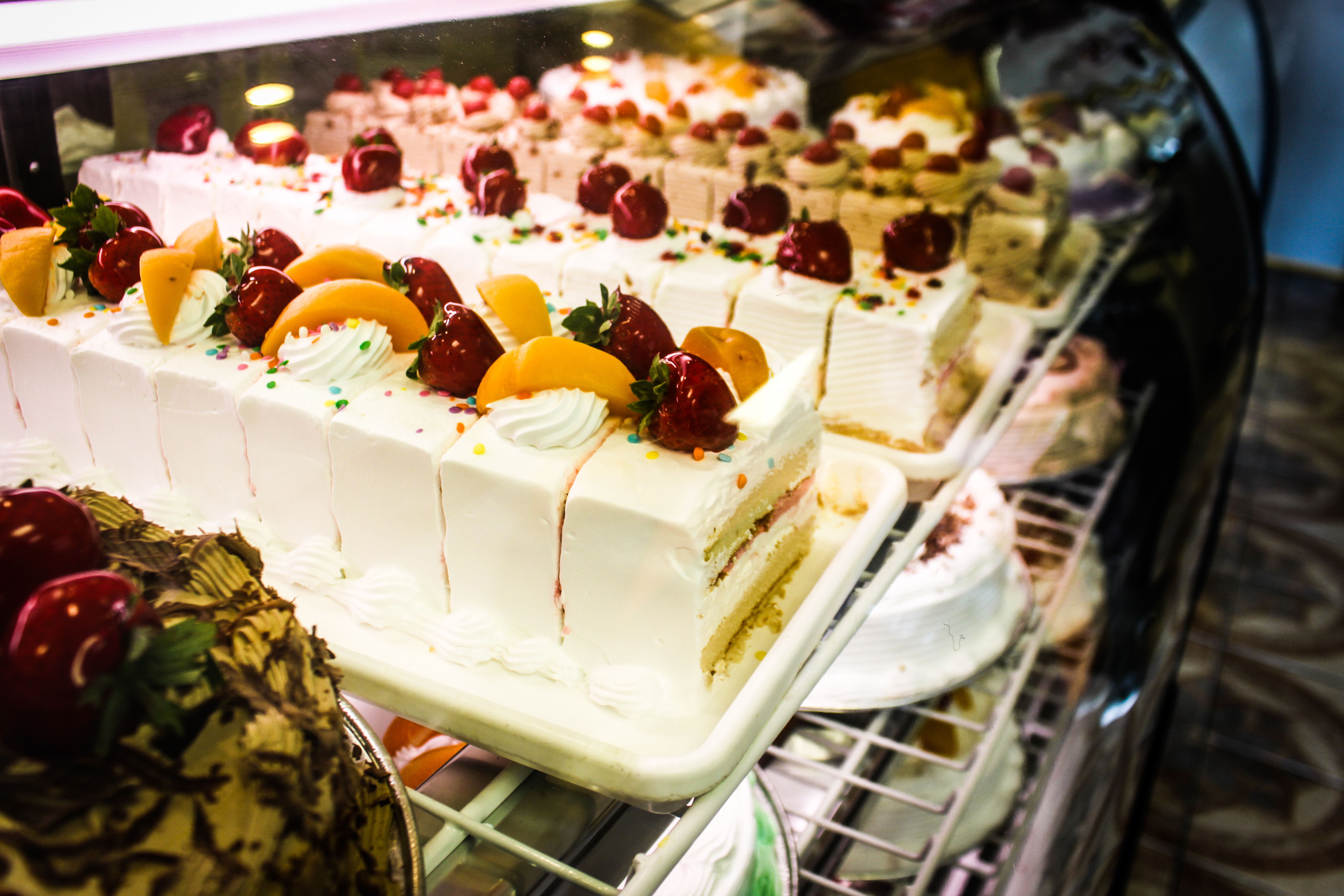 "In some ways it felt unfair [growing up]," Merlo said. "Just seeing how the east Aurora side wasn't as well taken care of as the west side of Aurora. So that was a little disappointing. But growing up and knowing classmates from this area as well … they wanted to contribute. They waned to make the east side of Aurora better."
Citizen-led efforts are a huge part of the improvements to east Aurora. The nonprofit Triple Threat Mentoring works with kids in east Aurora to try and identify their passions – such as sports, music or gardening, among others – and create a positive environment for them to grow, all while keeping them away from less desirable paths, such as involvement with gangs.
The group, whose slogan is "fight poverty with passion," cites 40,000 kids mentored in the program over its decade in existence, in part made possible by partnerships with larger organizations like Nike, specifically its Jordan Brand.
"There's still a lot to be done," said Jordan Wilson, executive director of operations for Triple Threat Mentoring. "But the situation is definitely getting better."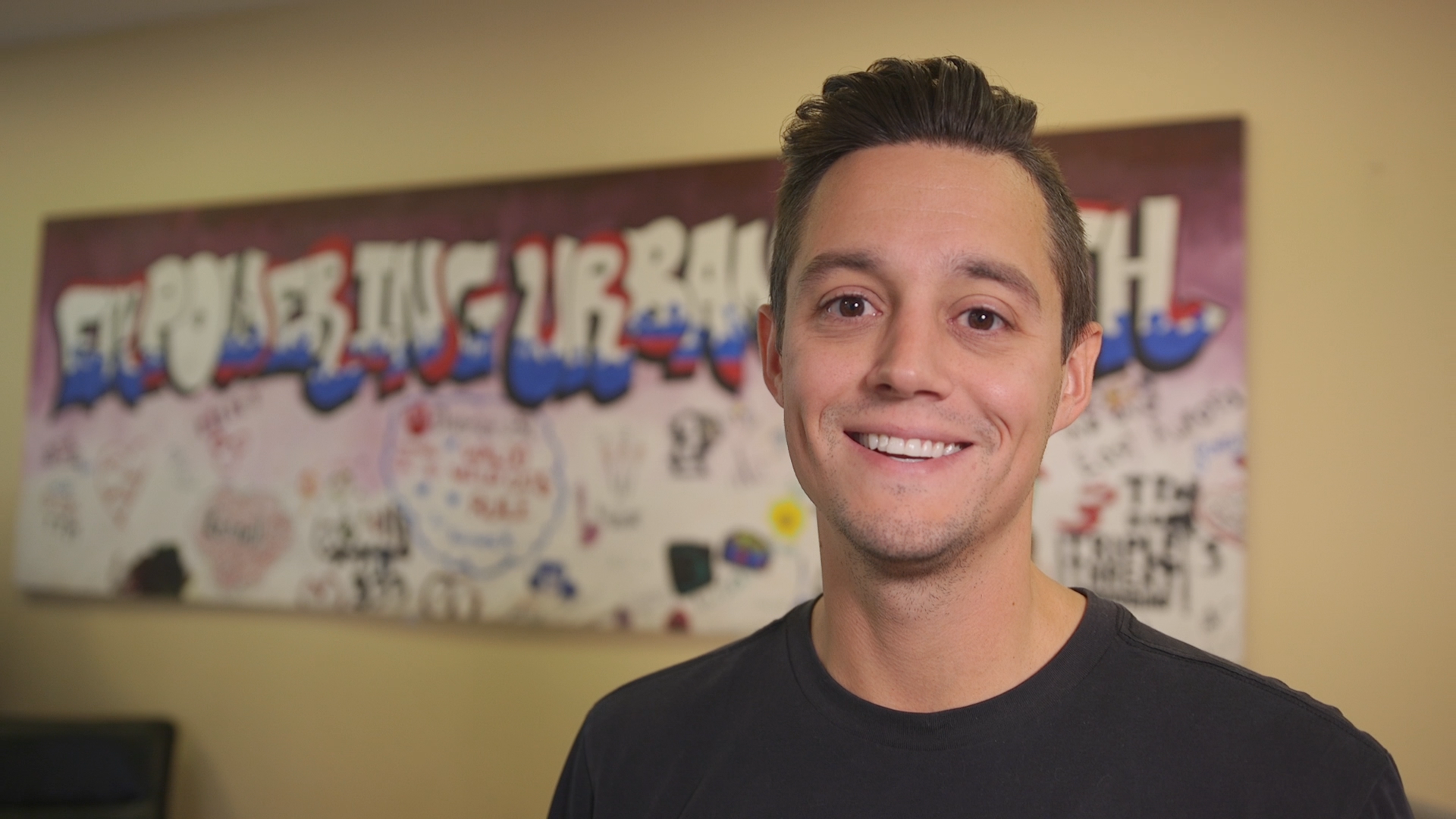 "We've been heavily focused on the east side of Aurora … it would be great if in 10 years every kid in east Aurora had everything they needed to succeed and if they don't we'll still be there to help provide that for them."
The group has also partnered with the city, in many ways mirroring Irvin's goals of bridging the gap between east and west.
A slow burn
At 7 a.m. on Fridays, as third shift ends, some of what's left of manufacturing in Aurora meets at the Blue Boar Inn in nearby Montgomery, Illinois, for beers to close their week. It used to be a daily routine, but with manufacturing's decline in the area, the Blue Boar, too, cut its hours back.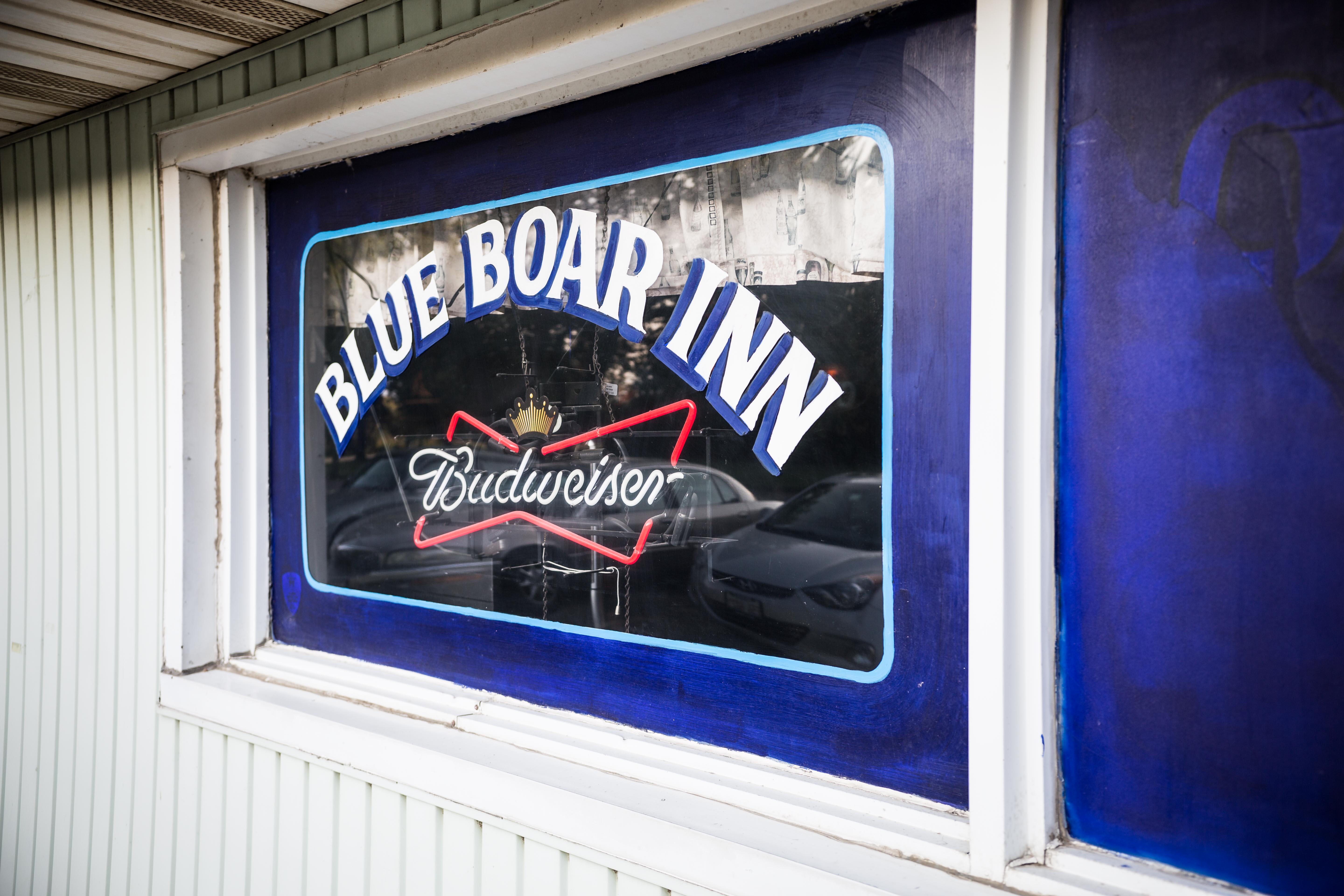 Tom Pincuspy is one of the regulars. On the same Friday Aurora residents flocked to the East-West football game, he eschews beer for coffee at Blue Boar. He still has a full day ahead of him.
Pincuspy has been working at the Caterpillar plant in Aurora for 11 years, but hasn't seen the upward mobility and the return manufacturing in Illinois once guaranteed. In March of this year, Caterpillar announced it would close its Aurora plant, slowly axing 800 jobs with it over time, making the crowd that meets at the Blue Boar on Friday mornings even smaller.
"We've had a lot of factories," Pincuspy said. "[But] the manufacturing base can't afford to operate in Illinois anymore. They all leave. Basically everyone who used to work [at those other factories] came over here to Caterpillar and now they're losing their job too."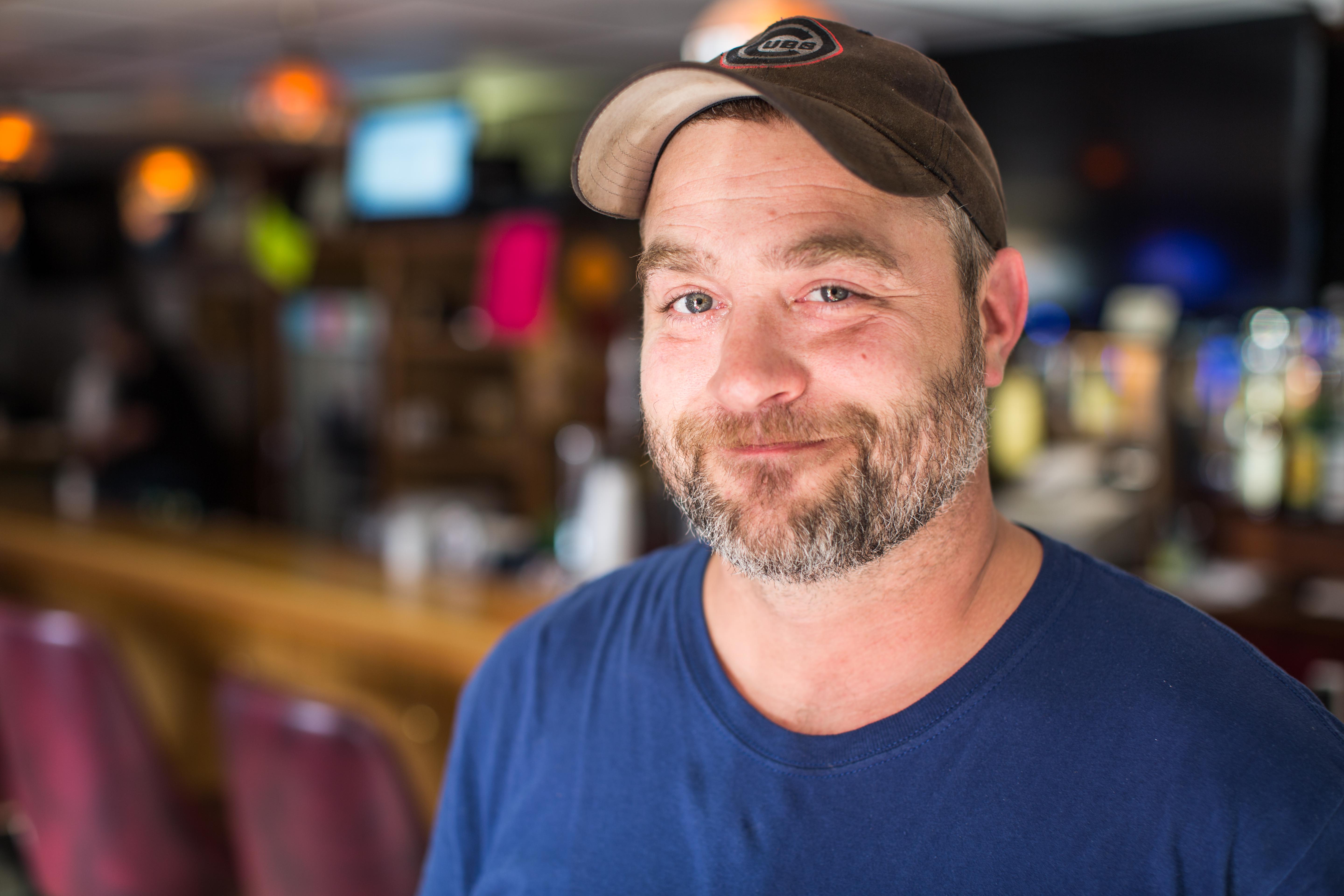 It's a common theme throughout the state. In 2016, Illinois had the weakest jobs growth rate and the highest manufacturing losses in the region – only 28,400 jobs were created in Illinois in 2016, according to the Bureau of Labor Statistics, and the state lost 11,000 manufacturing jobs on net.
It stings in Aurora. Where once Caterpillar was a significant employer, layoffs have become the norm. Burdensome property taxesigh-cost workers' compensation system and red tape are chasing off manufacturers to more business friendly states.
Caterpillar is going to leave a void in Aurora, and the workers at the Blue Boar will be the first to feel it. For Caterpillar employees, waiting for the layoffs is tough. It's a slow march to hopefully another job, but the next job is unknown.
"It's heartbreaking to know that the end is in sight," Pincuspy said.
"I would like to think that there is still a future out there for me and my family. I got kids to feed. I'm going to put 100 percent in it, but realistically I got zero expectation."
Many small businesses in Aurora feel the unfriendly business climate for the state, too, but still yet believe in the city itself and the community inside of it.
"I've always said we build memories," said Lisa Brown, co-owner of The Banana Split, a popular ice cream shop that's been in business nearly 35 years just east of the Fox River. "And that's what I think it is. Ice cream is a great memory maker."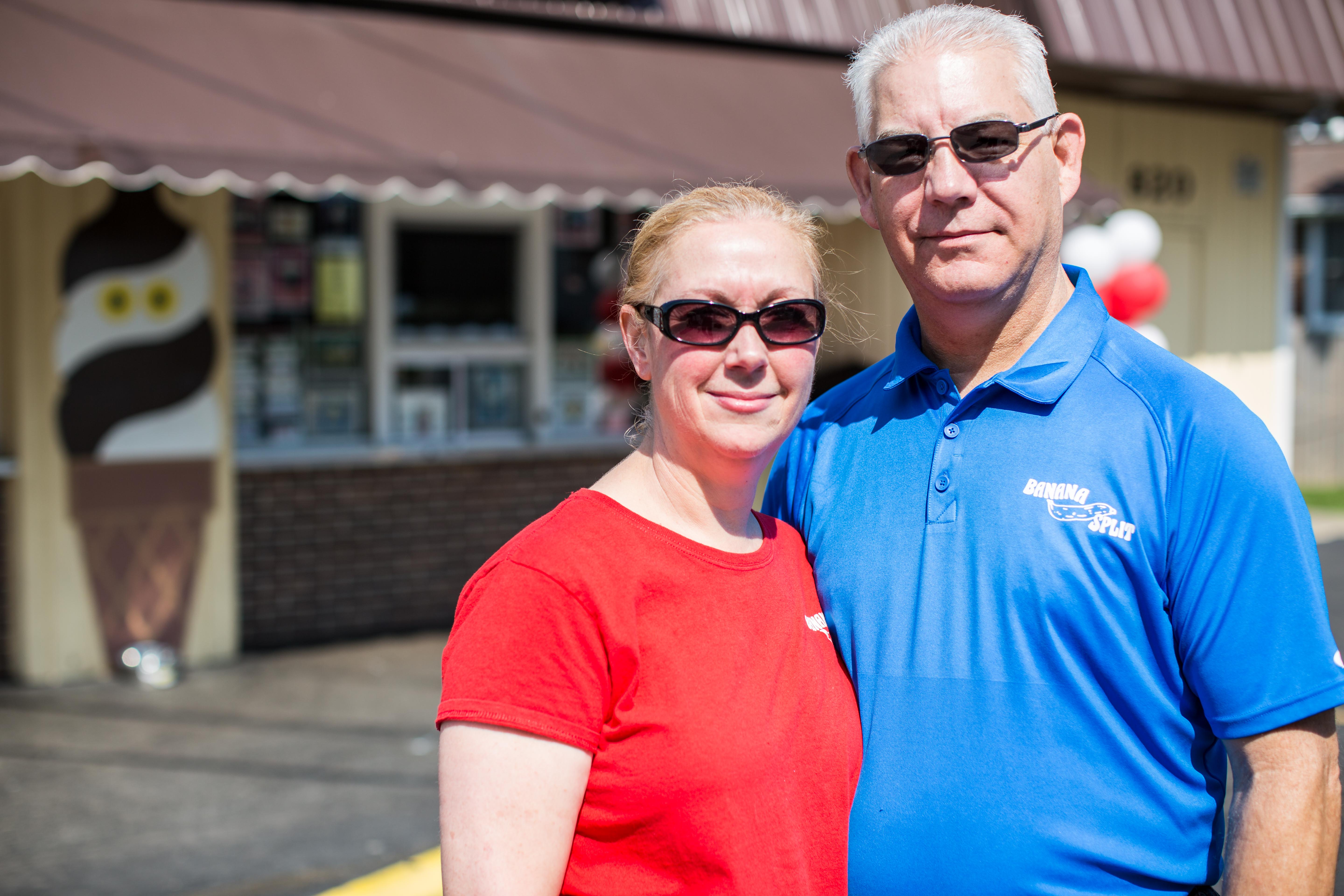 Lisa owns and operates the shop with her husband Randy. They love Aurora – both their customers and working with the city – but Illinois, as a state, hasn't been as friendly of a business partner.
"It's harder and harder," Lisa said. "The government comes in and wants more taxes and everything out of our pocket. You can't keep taking when there is nothing left to give."
"A good relationship between government and business is 'give and take' instead of 'take, take, take,'" Randy said. "I don't expect government to give me money to run my business. I just expect them to stay out of my pocket so I can run my business. I'm not looking for handouts. I just want them to support us, to encourage us."
While Aurora works to build its city whole and expand economic opportunity, statewide effects will always be present.
"I'll always be a Cubs fan, born and raised in Illinois. I'd love to stay here," Pincuspy said. "People are leaving Illinois. Nobody really wants to leave. This has been their home. But you gotta go where the money is, and it's not here."
The American dream
Nearing the fourth quarter of the east-west football game, as a halftime score of 33-0 grew into a larger blowout, fans began to trickle out. It wasn't necessarily in overwhelming disappointment – West won in 2016 by a score of 55-6, and in 2014, 41-8. Given the night's festivities, the feeling of new possibilities and the steps toward "one Aurora," there was still a positive mood.
There are challenges that still need to be met to reach that goal, and some of them come from beyond Aurora's borders. The state of Illinois' unwillingness to reform made Aurora's manufacturing sector vulnerable, but lawmakers could take steps to change that trajectory.
People in Aurora have already made the effort to put the city on a positive course. To many, east or west doesn't matter anymore. As people in Illinois have struggled to get by, there is understanding that ultimately – regardless of race or class or zip code – residents in Aurora largely have many similar dreams.
"It's true pretty much for everybody, everyone wants pretty much the same things," Fowler said.
"They want a decent job that they can provide for their family. They want their kids to live in a safe environment, and they want their kids to go to a good school so they can have a better future than they did. That's part of the American dream."