Illinois' COVID-19 jobs rebound is among nation's weakest
Most other states have recouped more of their February-April job losses from the pandemic shutdowns than Illinois.
Illinois added jobs for the second consecutive month in June, but the recovery is sluggish as Illinois' unemployment rate remains much higher than the national average.
Illinois' non-farm payrolls grew by 142,800, or a 2.7% gain, from mid-May to mid-June, according to data released July 16 by the Illinois Department of Employment Security in conjunction with the U.S. Bureau of Labor Statistics.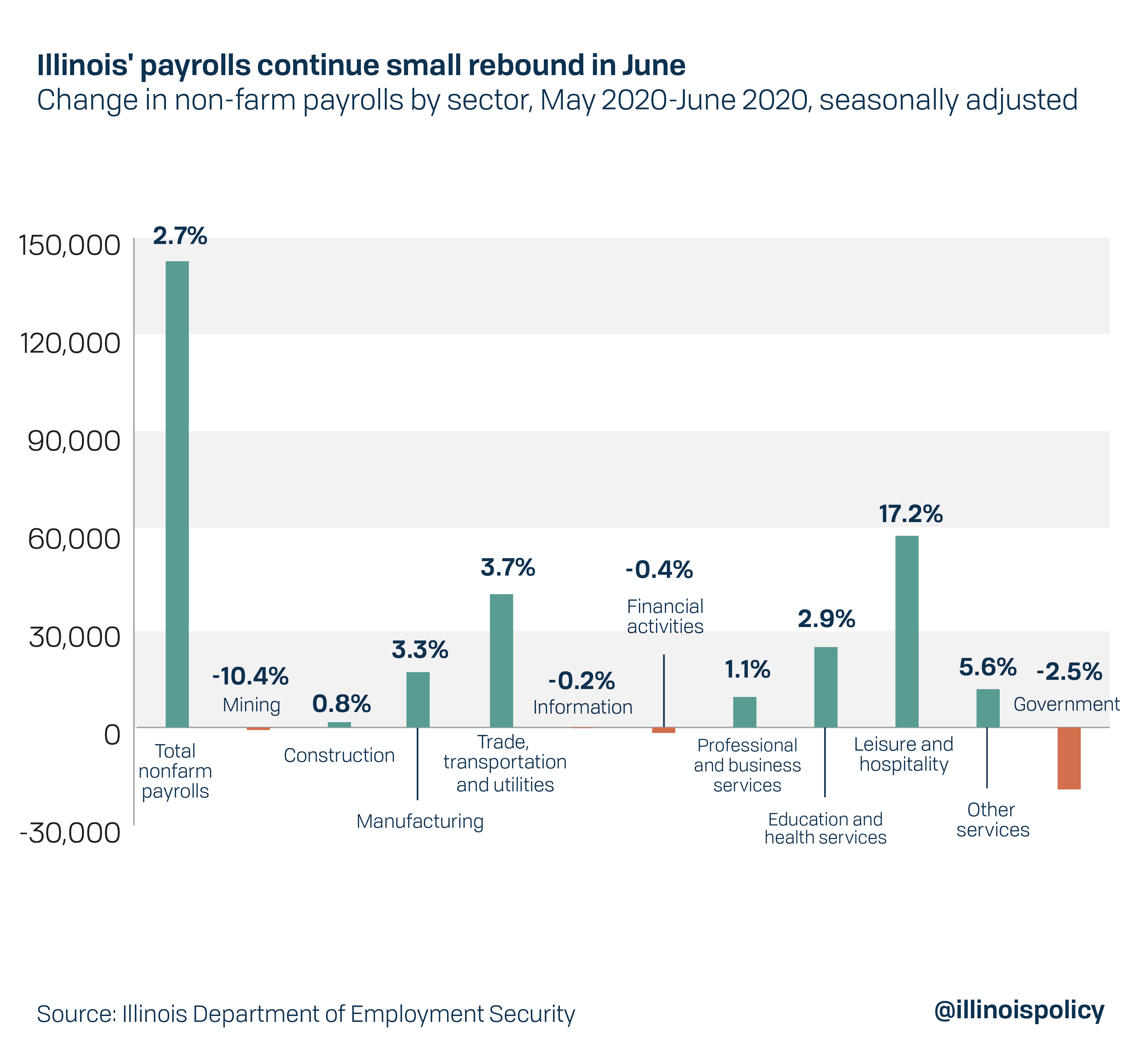 The industries driving the uptick were in the leisure and hospitality sector, which added 58,700 positions (+17.2%), and the trade, transportation and utilities sector, which grew payrolls by 40,800 (+3.7%).
However, despite the uptick in jobs, Illinois' unemployment rate remains 14.6%. The national average is 11.1%, seasonally adjusted.
The main reason the state's unemployment rate continues to lag the national average is that Illinois' jobs rebound during the past two months has been among the weakest in the nation. Illinois lost 799,500 jobs from February to April of this year and has since only regained 202,400 jobs, a rebound of 25%. Meanwhile, most other states have recouped between one-third to more than half of their job losses.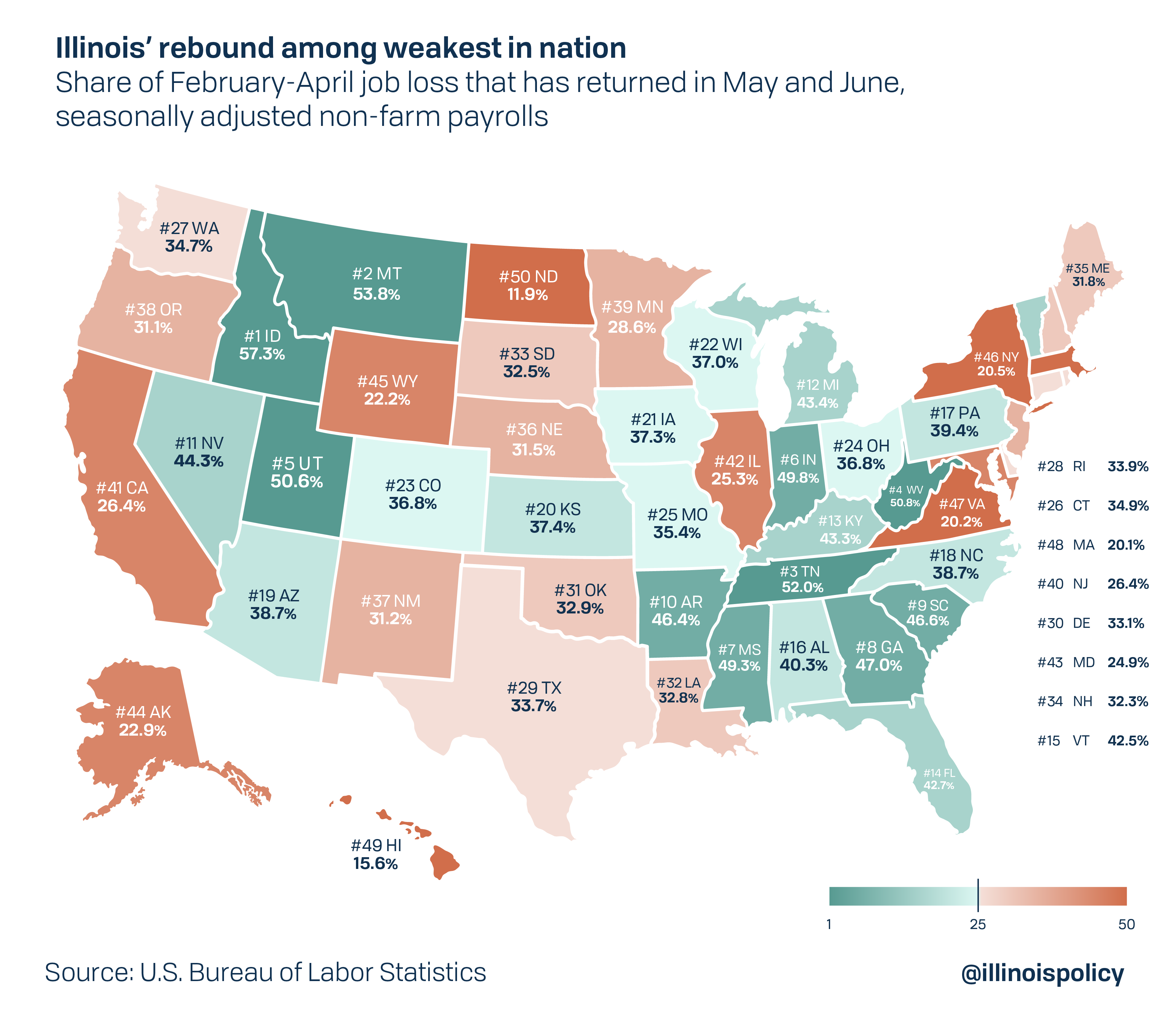 Illinois' jobs rebound has been among the lowest in the entire nation, ranking 42nd nationally, and is lower than neighboring states. Nearby Tennessee has experienced the third-largest recovery, recouping 52% of job losses since April. Neighboring Indiana isn't far behind at 49.8%, ranking sixth in the nation.
The June numbers are another step in the right direction, but Illinois is still facing a long road and is trailing far behind other states in the recovery. Having the nation's highest state and local tax burden remains a drag on the Illinois economy, so what would happen to the COVID-19 recovery if Illinoisans face another tax increase?
Illinois voters on Nov. 3 have a rare opportunity to decide whether giving lawmakers more power to raise state income taxes will help or hurt the COVID-19 recovery. Economists argue against increasing taxes during a recession, but Gov. J.B. Pritzker so far has put $56.5 million of his own money into a campaign to convince voters his $3.7 billion income tax hike is truly a "fair tax."
Pritzker's "fair tax" would increase taxes up to 47% on more than 100,000 small businesses just as they are trying to recover from the COVID-19 economic damage. Those small businesses are responsible for the vast majority of new jobs in Illinois.
The COVID-19 shutdowns have disproportionately hurt women workers and worsened racial gaps in the Illinois economy. By hurting Illinois' small business job creators, Pritzker's progressive tax will make the recovery increasingly harder.