Illinois license plate sticker among most expensive in the nation
Illinoisans will be paying among the nation's highest vehicle registration fees as part of a $45 billion infrastructure proposal pushed by Gov. J.B. Pritzker and the General Assembly.
Illinois drivers now pay the nation's highest base fee and fifth highest overall fee for vehicle registration to help fund Gov. J.B. Pritzker's $45 billion infrastructure plan.
The General Assembly passed the infrastructure proposal and Pritzker signed it into law June 2019. The legislation also included a doubled gas tax expected to cost a family with two cars $300 more a year.
Under the new law, which took effect Jan. 1, Illinois drivers of standard vehicles weighing 8,000 pounds or less saw registration fees jump from $98 to $148.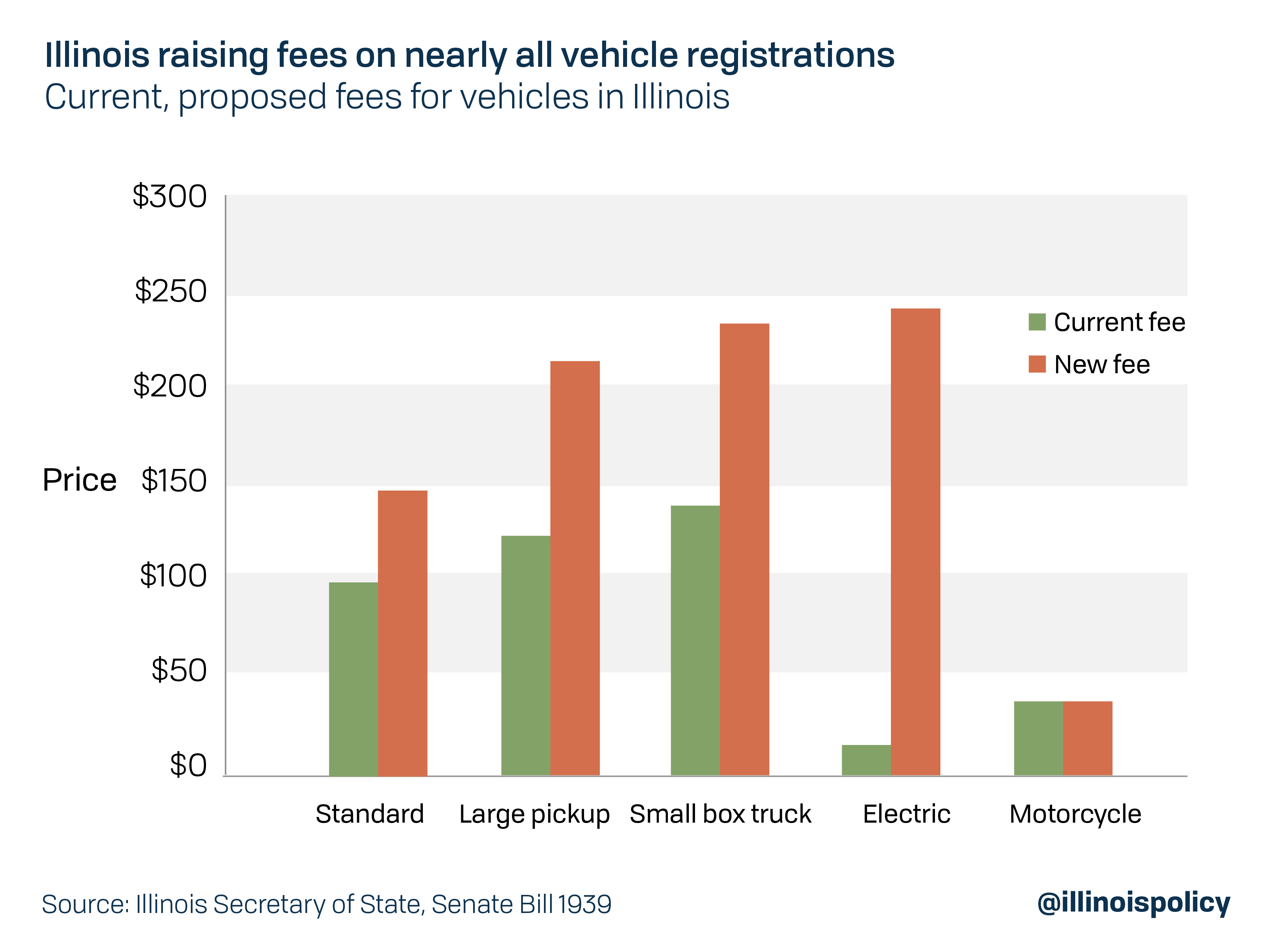 All other large vehicles, including trailers and buses, saw registration fee increases of $100. The registration on electronic vehicles increased from $35 every two years to $248 every year. Motorcycles did not see a change in the $38 registration cost.
Illinois' registration fee is substantially higher than other states' fees. Among neighboring states, Illinois is the only one to charge a flat rate over $100 for registration.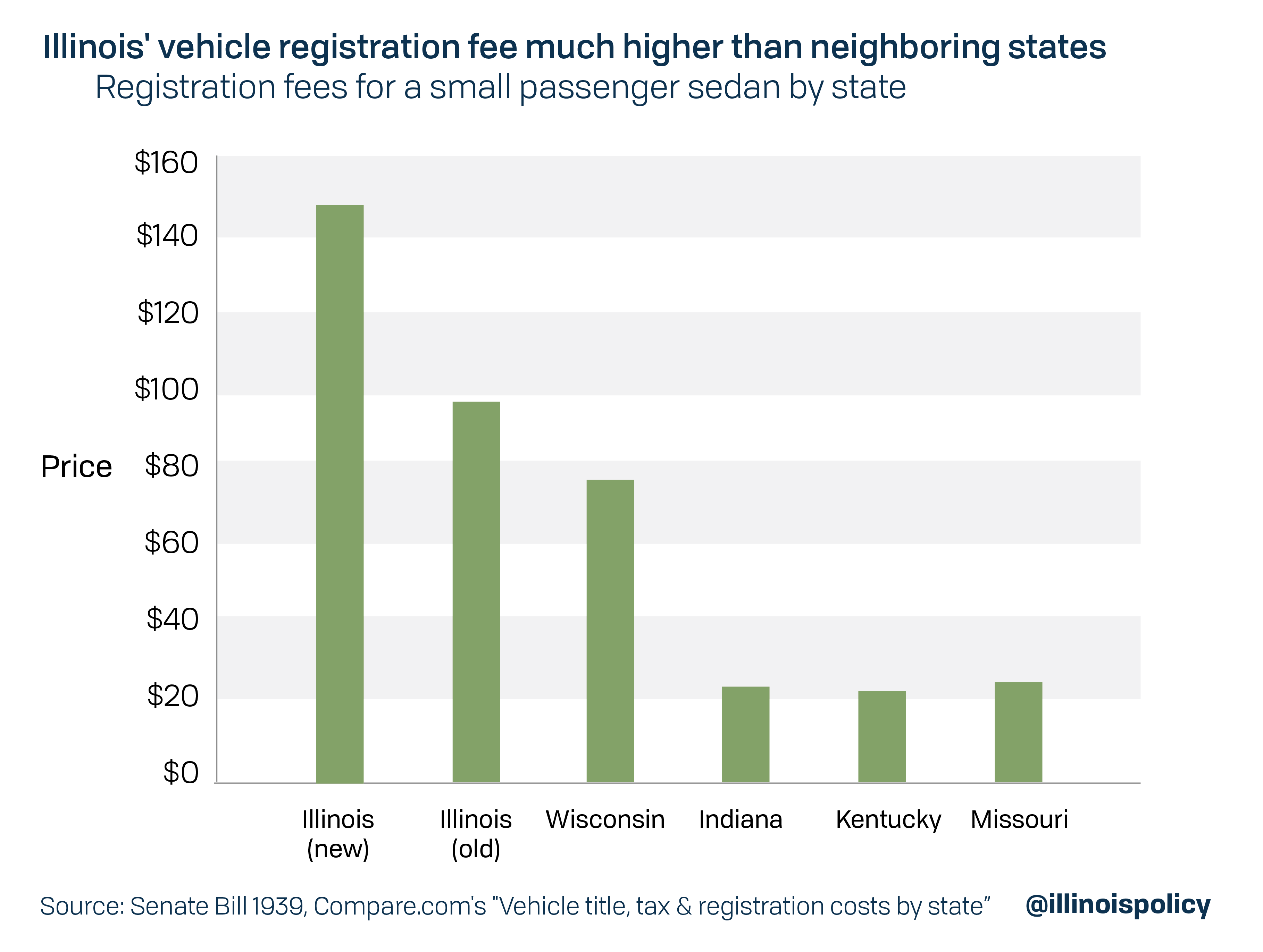 Illinois Policy Institute research showed no other state charges residents a base fee as high as Illinois. However, some states use a formula based on factors such as age, weight, and value to determine renewal fees, meaning some of their residents may pay more than Illinois residents for the same vehicle. For example, Iowa charges drivers $0.40 for every 100 pounds a passenger vehicle weighs multiplied by a percentage of the list price of the vehicle, which depends on its age. Other states such as Florida charge their residents a large tax the first time they register a vehicle, and then impose small age-related fees in the following years.
The Institute based calculations on a standard sedan weighing about 2,500 pounds that was sold in 2018 at a value of about $20,000 to determine fees in states with variable rates. The calculations showed that Illinois still has the fifth-largest vehicle registration fee in the nation, even when comparing it to drivers in other states who are registering a newer, lighter car.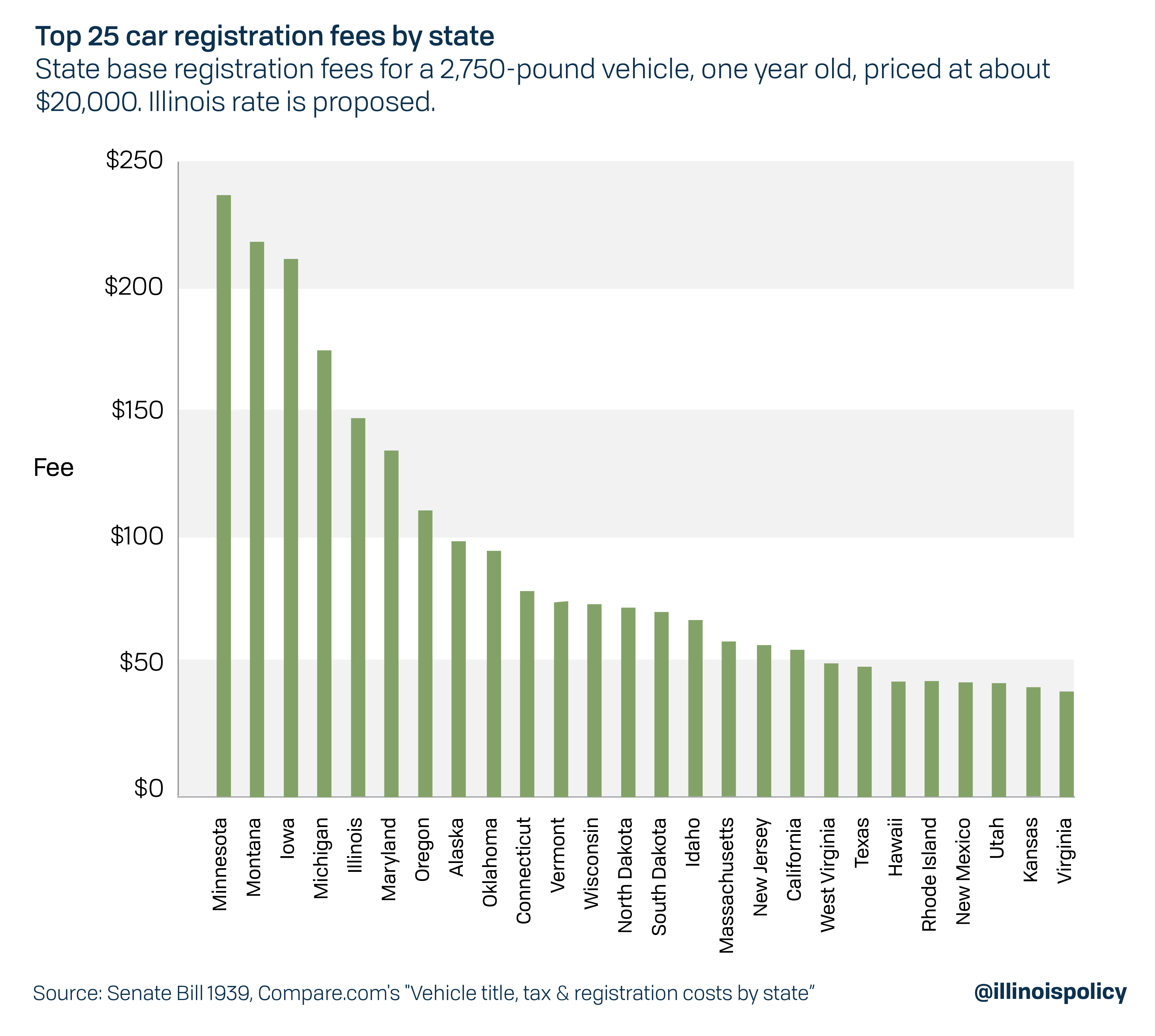 Illinois in 2019 was again ranked as having the nation's highest overall tax burden, at just shy of 15% of median household income. Adding another superlative by having Illinois residents pay the nation's highest base vehicle registration fees is another reason for drivers to head for the state line and keep on going, just like 288 residents per day on average chose to do last year.