Illinois recession recovery: Still last in the US
Those resilient enough to stay in the labor market are increasingly looking to other states for opportunity.
Illinois still has 240,000 fewer people working compared to the state's pre-recession levels, according to the U.S. Bureau of Labor Statistics' household employment survey, which measures how many people in each state are working by calling households and surveying families rather than looking at businesses payroll records. With its 240,000 worker deficit, Illinois is down more workers than any other state in the U.S.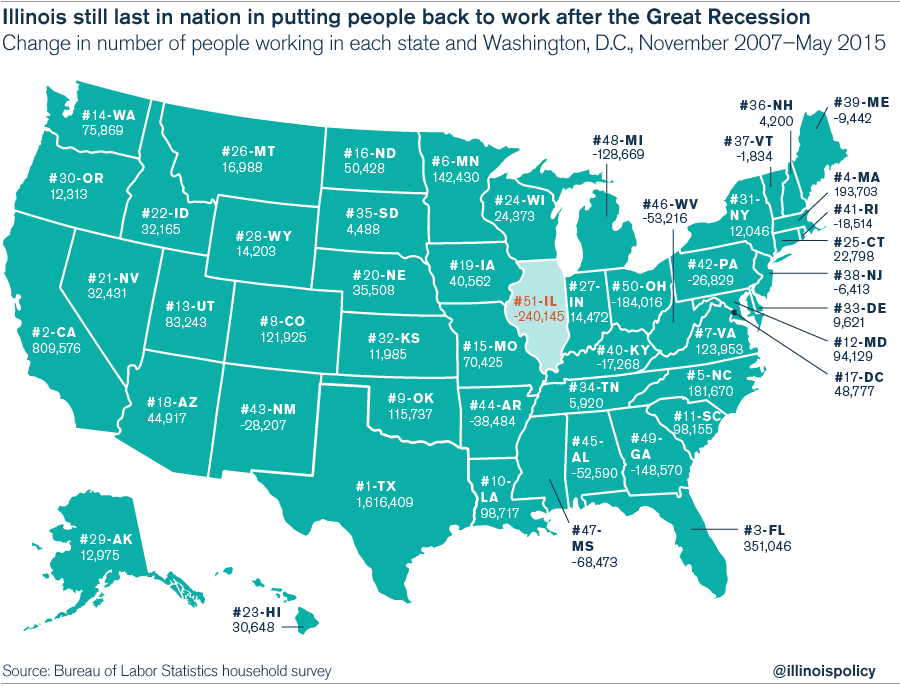 The average state saw jobs growth of +2.1 percent from November 2007 to May 2015. While this represents a weak national recovery, it blows Illinois' -3.7% change out of the water.
This disparity in economic opportunity does much to explain Illinois' 37-year record low labor force participation rate, and the state's ongoing migration crisis. Illinois' weak economic climate continues to discourage those who lost their jobs from looking for work. Those resilient enough to stay in the labor market are increasingly looking to other states for opportunity.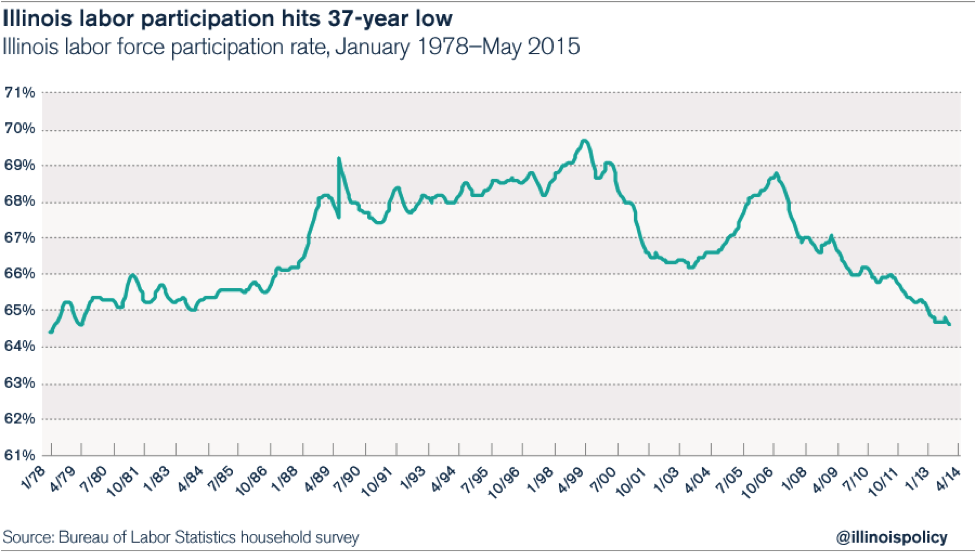 Another metric for measuring recovery is the count of payroll jobs. Unlike the household employment survey, which is determined by calling homes, the payroll survey is determined by polling business establishments on their hires and layoffs. The payroll survey often recovers faster than the household survey because when people take two jobs during a tough time, they are counted twice on the payroll survey. Illinois is still down 65,000 payroll jobs compared to the pre-recession levels of January 2008. While 2 out of every 3 states have already surpassed their pre-recession payroll jobs numbers, Illinois is currently second to last in recovering payroll jobs from the recession.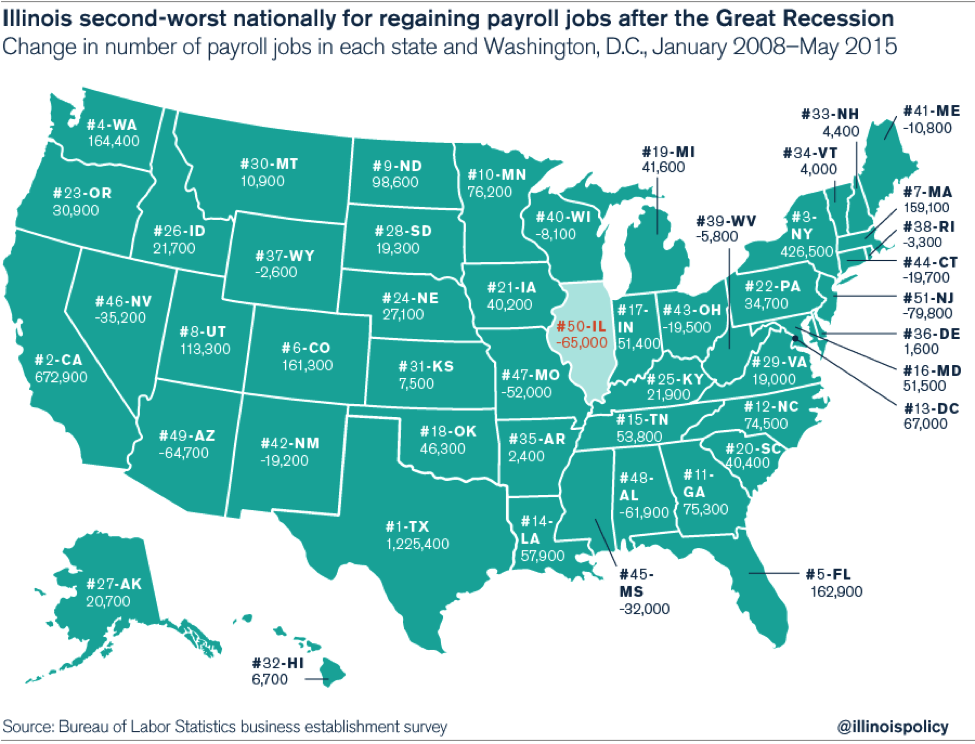 This sluggish growth will continue unless Illinois policymakers enact reforms to Illinois' broken workers' compensation system, cap the rise of the second-highest property taxes in the nation and look at the entrepreneur's side of things with reforms to burdensome licensing regulations for low-income occupations and eliminating Illinois' anti-entrepreneur taxes and fees.
Illinois can also get back into the game by taking on sound budgeting policies, rather than having an annual budget-making crisis. Businesses will take the state more seriously if Illinois gets its fiscal house in order. A big part of that is to finally pass substantial pension reforms in order to provide certainty for businesses and cost savings for government.