Indiana drops corporate tax rate as Illinois considers increasing it
Illinois Gov. J.B. Pritzker's 'fair tax' would raise Illinois business taxes to the highest in the nation as neighboring Indiana cuts taxes to draw businesses across the border.
Other Midwest states are working to be more business friendly, but Illinois is trying to tax businesses more.
On July 1, Indiana reduced the corporate tax rate from 5.5% to 5.25%. It has been dropping every July since 2012, when it was at 8.5%. Next year, the corporate tax rate will decrease again to 4.9%.
Illinois' corporate tax rate currently is 9.5%, but will increase to 10.49% if state voters are persuaded by the $56.5 millionworth of "fair tax" messages for which Gov. J.B. Pritzker is paying. Voting to remove Illinois' flat tax protections will give Illinois a corporate tax rate that is the highest in the nation and more than twice as high as neighboring Indiana.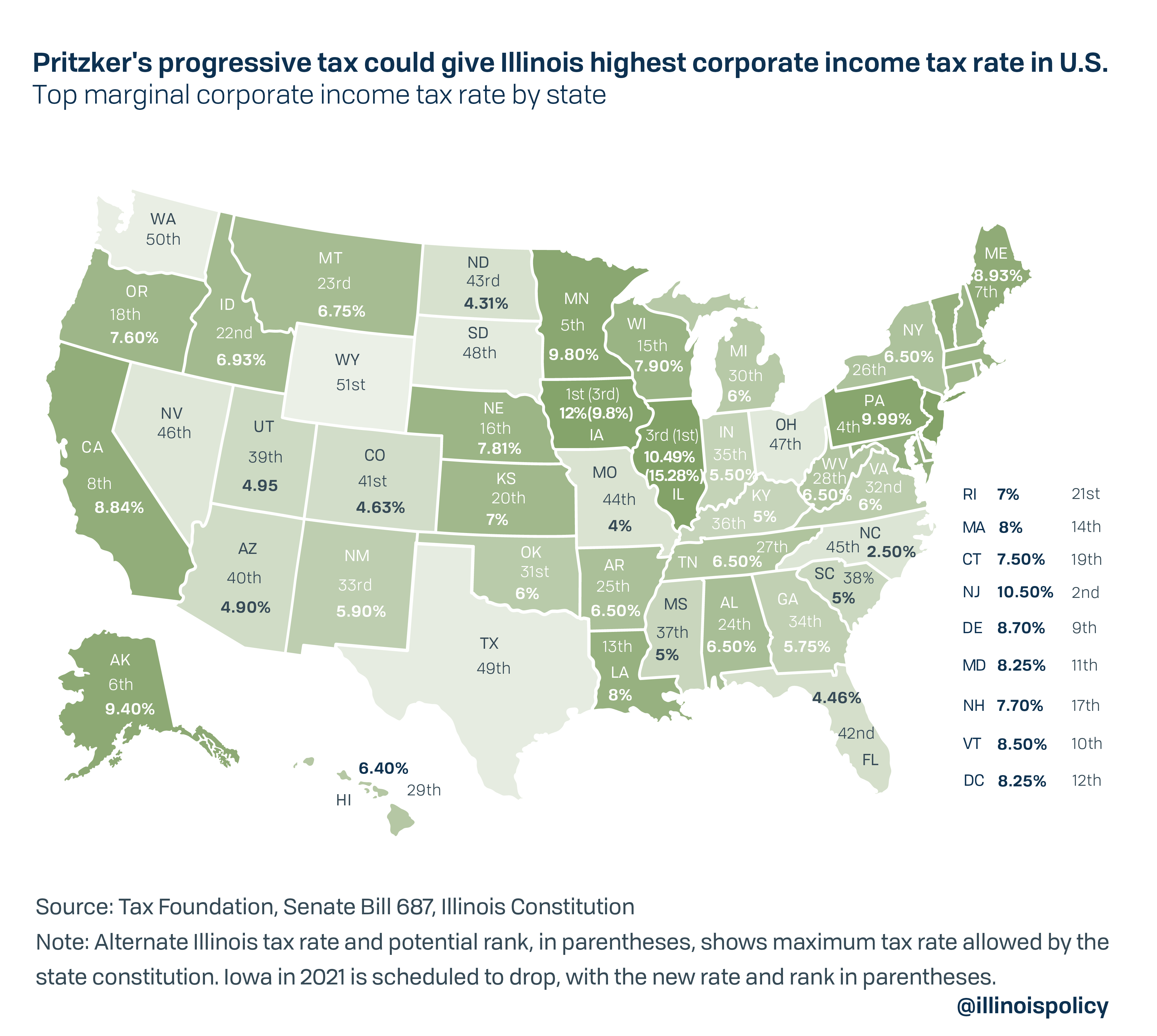 Small businesses would fare even worse. Tax rates on more than 100,000 Illinois small businesses could jump as much as 47%, from 6.45% to 9.49% – also nearly twice as high as Indiana's corporate income tax. That is bad for Illinois jobs, because small businesses are responsible for about 60% of the state's job creation and have already taken the brunt of the COVID-19 economic harm.
Imposing progressive taxes would drop Illinois from 36th to 48th in the nation for its business tax climate, a Tax Foundation analysis found in 2019.
Thousands of Illinois small businesses are not expected to recover from the COVID-19 restrictions and economic downturn. Even big business is suffering, with Chicago-based United Airlines expected to lay off nearly half of its employees. By adding on a massive tax increase, more businesses will close or cut workers.
Many will simply pack up for a state that encourages their growth rather than punishes it.
"My personal opinion is that the governor is making the wrong judgment because you're going to do a progressive tax and start pushing people out of Illinois," said Antonio Cavazos, who owns a sangria manufacturing business with his wife in Oak Lawn. "We've considered [moving]. And looking at excise tax, Indiana and Wisconsin are a heck of a lot cheaper than Illinois."
Illinoisans will vote on Pritzker's progressive income tax measure Nov. 3.