Only 28% of Chicago voters approve of Mayor Brandon Johnson
New polling shows Chicago Mayor Brandon Johnson has a 28% approval rating – as low as one mayor after a national scandal and another who was about to get booted by voters.
Chicago Mayor Brandon Johnson only has a 28% approval rating, according to an Illinois Policy Institute poll of 800 registered Chicago voters conducted by Echelon Insights.
Exactly half of those polled from Oct. 18-22 disapprove of how Johnson is handling his job as mayor and 22% were unsure.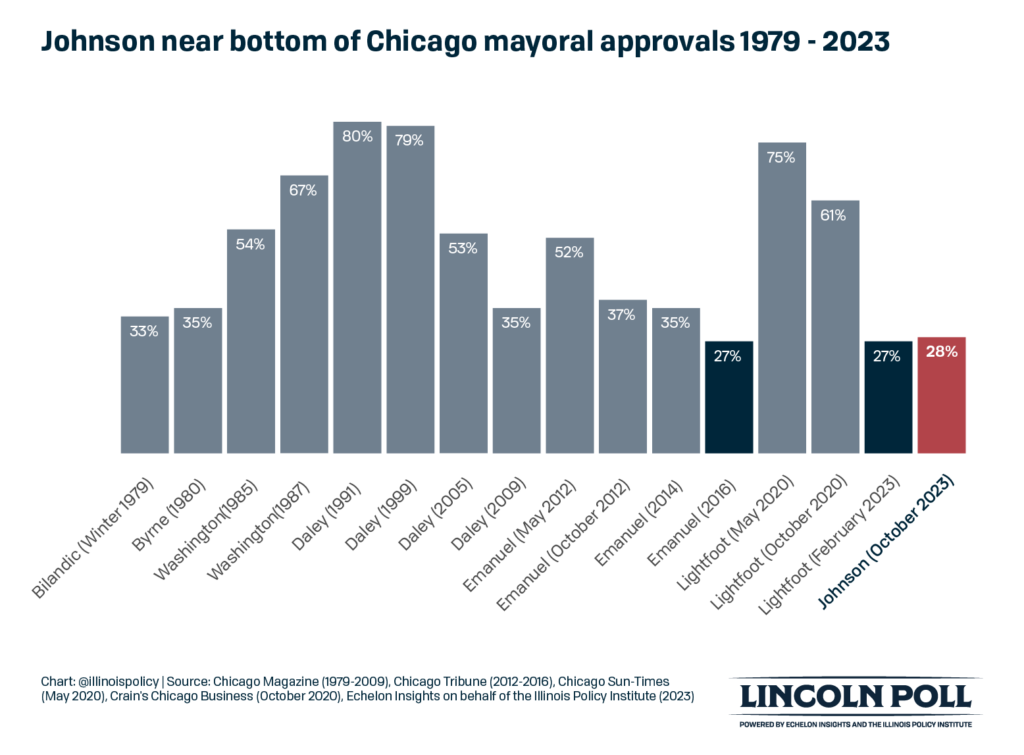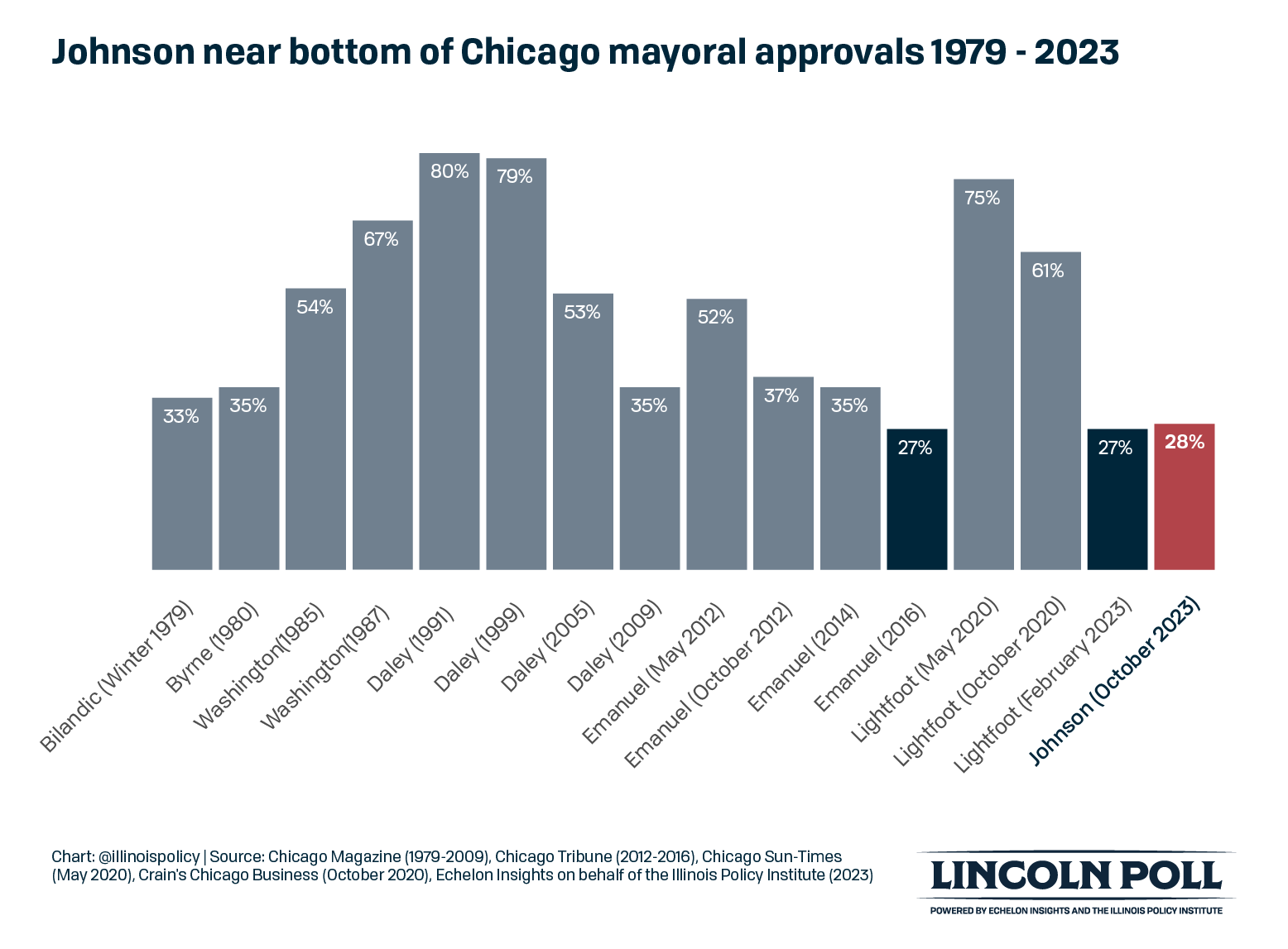 Johnson won 52.1% of the vote in the April election. His 28% approval rating is just one point above former Mayor Rahm Emanuel following the Laquan McDonald scandal or former Mayor Lori Lightfoot in the same month she placed third in the mayoral election that Johnson eventually won. Usually, a mayor early in a term is more popular with voters.
Lightfoot, Emanuel and Johnson's low scores were all below 30%. The only other mayor to come close to that scored 33% in 1979. That's when a blizzard hit, many streets went unplowed and a few months later Mayor Michael Bilandic's re-election bid failed.
When broken down by age, Johnson's approval rating was highest among those ages 18-29 at 32% and lowest among those ages 40-49 at 24%. His disapproval rating is highest among those ages 50-64.
Johnson's approval ratings on the issues were lowest regarding crime and public safety, with two of every three voters polled disapproving. He also had majorities unhappy with his handling of housing and homelessness as well as his management of the migrant issue, with thousands facing a Chicago winter in heated tents.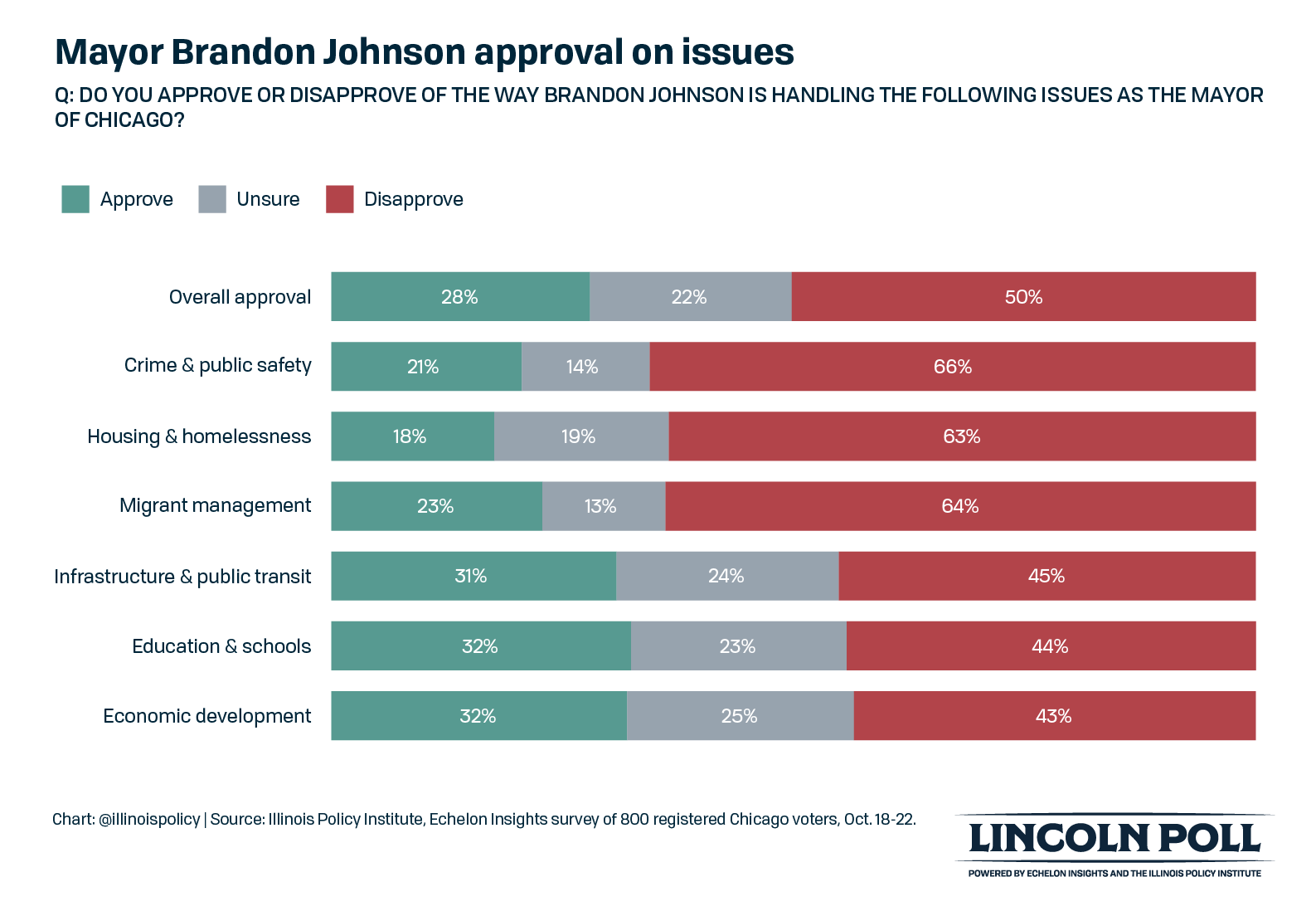 His approval rating is a sign Johnson needs to change his actions and policies if he wants more favorable views from voters. The full results from the Lincoln Poll can be found by clicking here.