Ep. 62: Why you should run for school board in Illinois
Ep. 62: Why you should run for school board in Illinois
The consolidated election will give voters a chance to elect their local school board members, who influence spending on property tax bills and make other important decisions regarding education. While the election isn't until April 4, 2023, petitions to run for school board are due Dec. 19. Director of Labor Policy Mailee Smith explains why local elections are so important. She breaks down what to know if you want to get active in local school board races.
This week's Policy Shop is by Staff Attorney and Director of Labor Policy Mailee Smith
Not happy with the election results from Nov. 8? There's another election coming up in April 2023.
The office? Your local school board.
Why school boards? Yes, we just ended one election cycle, but there's clearly an appetite to create change locally. Though consolidated elections typically have lower turnout than statewide elections, these decisions carry big implications for our communities.
Here are a few things school board members influence:
Property taxes: Nearly two-thirds of our property taxes go toward local school districts.
Keeping kids in school: Illinois students have been harmed by teacher strikes and school closures during the past several years.
Keeping parents in the know: The best learning environment is a partnership between teachers and families. To do that, parents need to understand what their children are learning in the classroom so they can support their students' educations.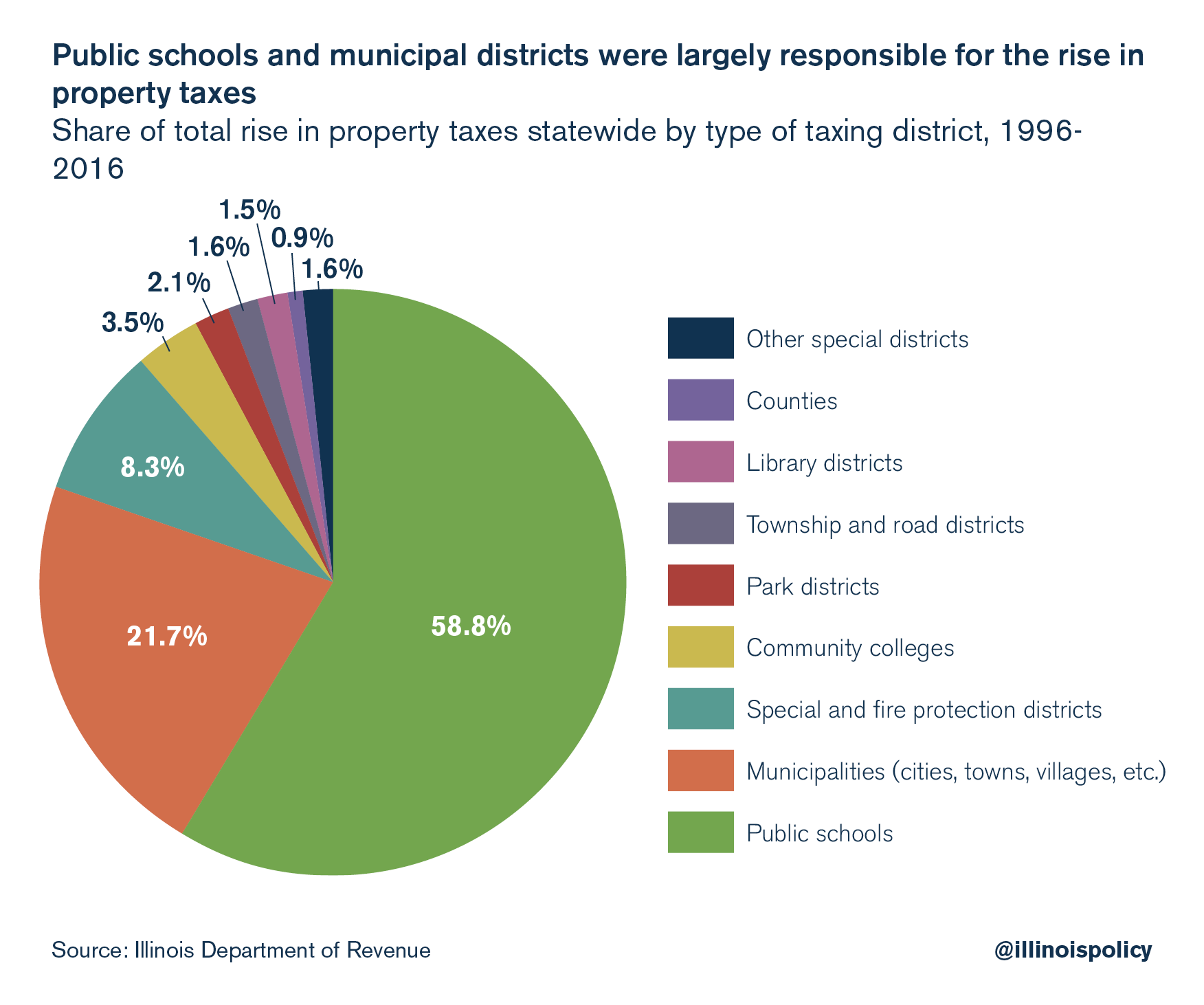 How to run. The Illinois Policy Institute is here to help. Fill out this form and we can walk you through the process. We helped many candidates gain ballot access in the 2022 election, and now we want to help people interested in making a difference in their local communities.
When does it happen? The first day to submit paperwork is Dec. 12 and the deadline is Dec.19. Local elections take place on April 4, 2023.
What's at stake? The health of our public education system and our local communities.
Illinois' test scores in reading and math are still well below pre-pandemic levels. In 2018-2019, the final school year before the state implemented COVID-19 mitigations, nearly
38% of students in grades 3 through 8 were proficient in reading and 32% in math, according to the Illinois State Board of Education. Today, ISBE reports just 30% of students are reading at grade level and 26% are proficient in math.
Our public school system has been weakened and needs a strong recovery from COVID-19. Districts with mostly remote learning following pandemic shutdowns experienced an average two-year enrollment decline of 4.4%. School districts that offered mostly in-person learning experienced only a 1.1% drop.
In other words, districts that offered mostly in-person classes better retained students and even saw enrollment rebound this past school year. Mostly remote school districts saw larger declines during the first two years of the pandemic and those declines continued in 2022. Illinois is one of just 19 states that experienced a net 3% or greater decline in enrollment during the past two school years. Illinois tied for the 16th-largest drop in students attending public schools.
Among students who entered high school this fall and had their middle school years interrupted by the pandemic, 20% fewer students are considered proficient in reading and 22% in math since spring 2019.
Students who were in third grade in 2018-2019 and finished sixth grade this past spring fared even worse. Among these students, 22% fewer are at grade level in reading and 50% fewer scored proficient in math compared to 2019.
Illinois has more than 850 school districts, the fifth-most in the nation, and many of those school districts are in dire fiscal straits. A Wirepoints analysis of state education spending and National Assessment of Educational Progress (NAEP) across the nation found Illinois' education spending per student has increased at a greater percentage than any other state with little to no improvement on NAEP scores. In 2019, Illinois' neighboring states spent 30 to 60 percent less on education per student yet their students largely outscored Illinois students on the NAEP. The chart below from the Illinois State Board of Education shows the growing trend in long-term debt.
Transparency for parents and taxpayers is lacking from our current school boards. Here's a sample of headlines from the past few years:
If all politics is local, you cannot get much more local than your community's school boards.
You can learn more about how to run here.