The Policy Shop: Pension debt and property tax pain
This edition of The Policy Shop is brought to you by Josh Bandoch, head of policy.
Politicians love to make promises. Here's one: Your property taxes won't go up! Mayor Brandon Johnson has made that vow. Many of his predecessors had, too.
That won't help anyone who owes Cook County property taxes for the remainder of 2023, as bills in the city and the suburbs both jumped, based on 2022 data released by the Cook County Treasurer. If you own in Logan Square, your sticker shock may still not have worn off, as average bills went up by $1,338. It was the worst on the Lower West Side, which covers the Chicago Arts District in East Pilsen. Owners there saw a median property tax increase of $2,275.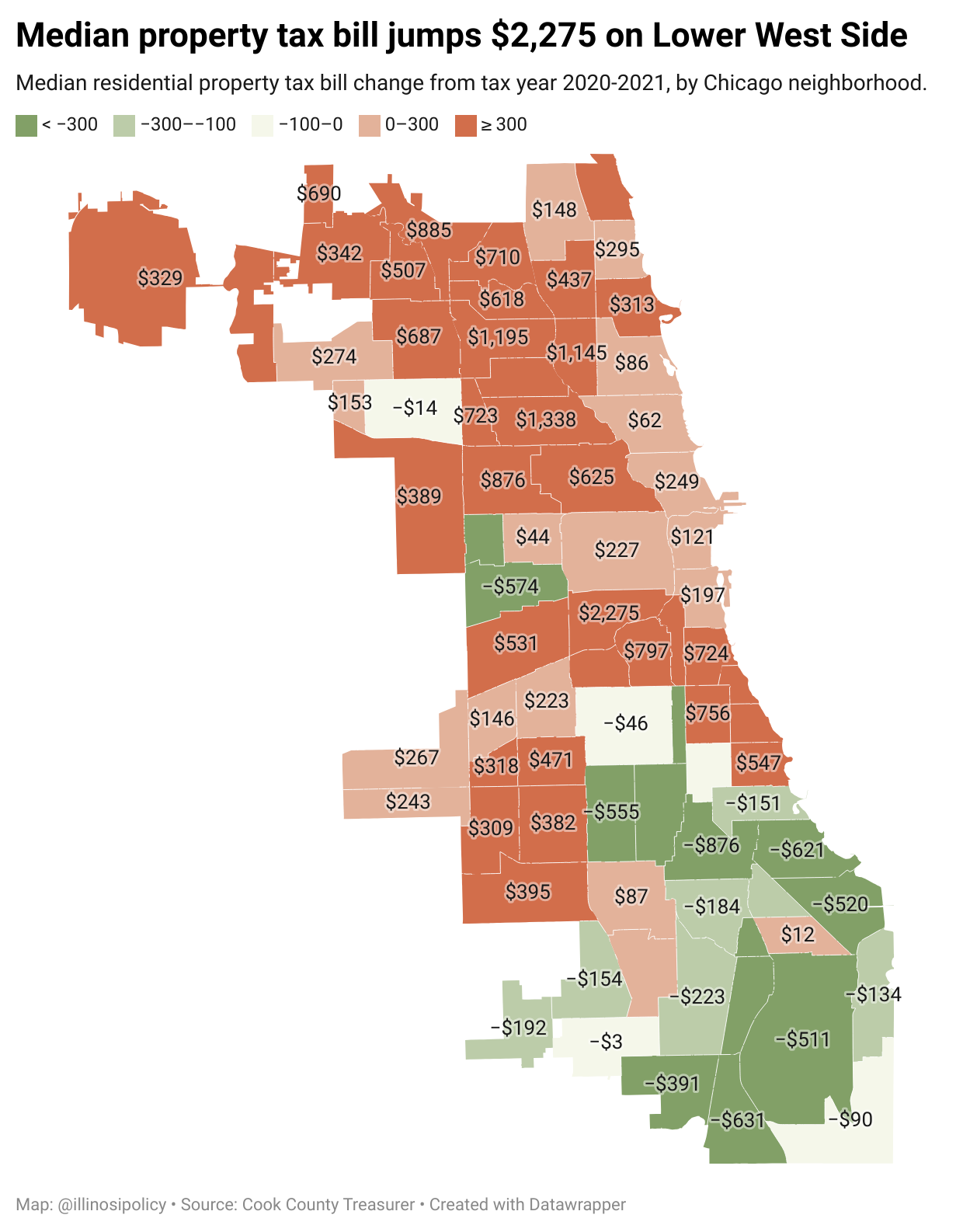 The 'burbs. Property taxes are on the rise in most of Cook County, but the suburbs have it worse than the city.
The residential property owners hit hardest were in the south and southwest suburbs, where the average bill went up 127% to $4,917 from $2,170 in 20 years. Business owners in the north and northwest suburbs saw 134% property tax hikes, to $28,710 from $12,282, during the same period. Commercial property tax hikes in the south and southwest suburbs were not far behind.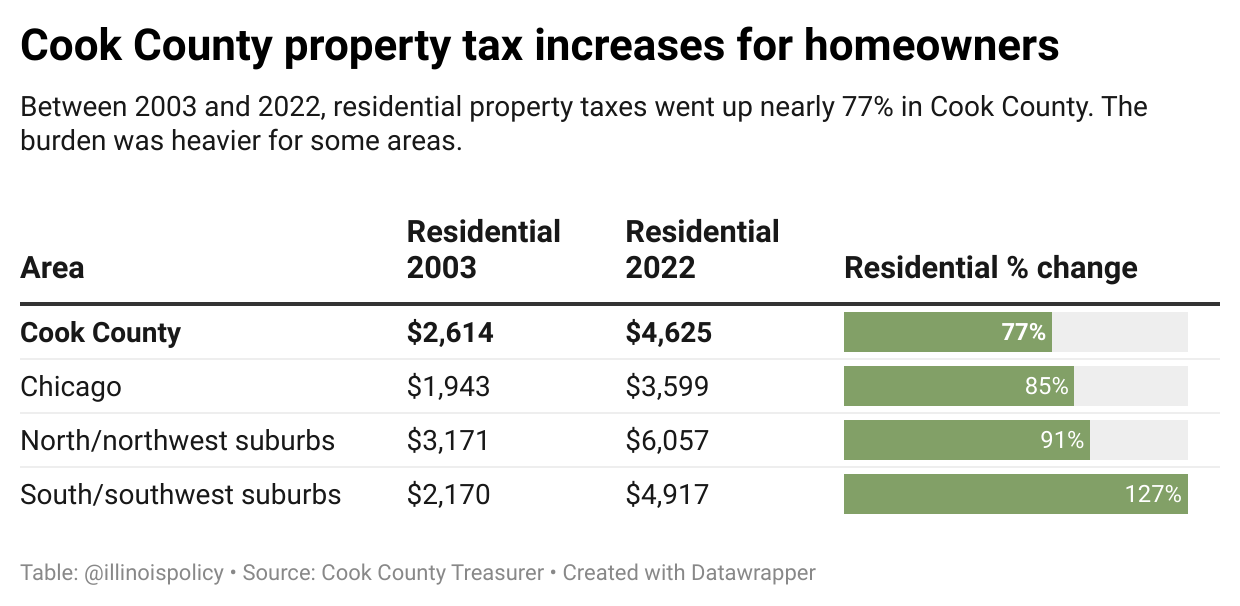 While Chicago has the second-highest commercial property taxes among America's largest cities, commercial property owners in the suburbs have seen their taxes more than double.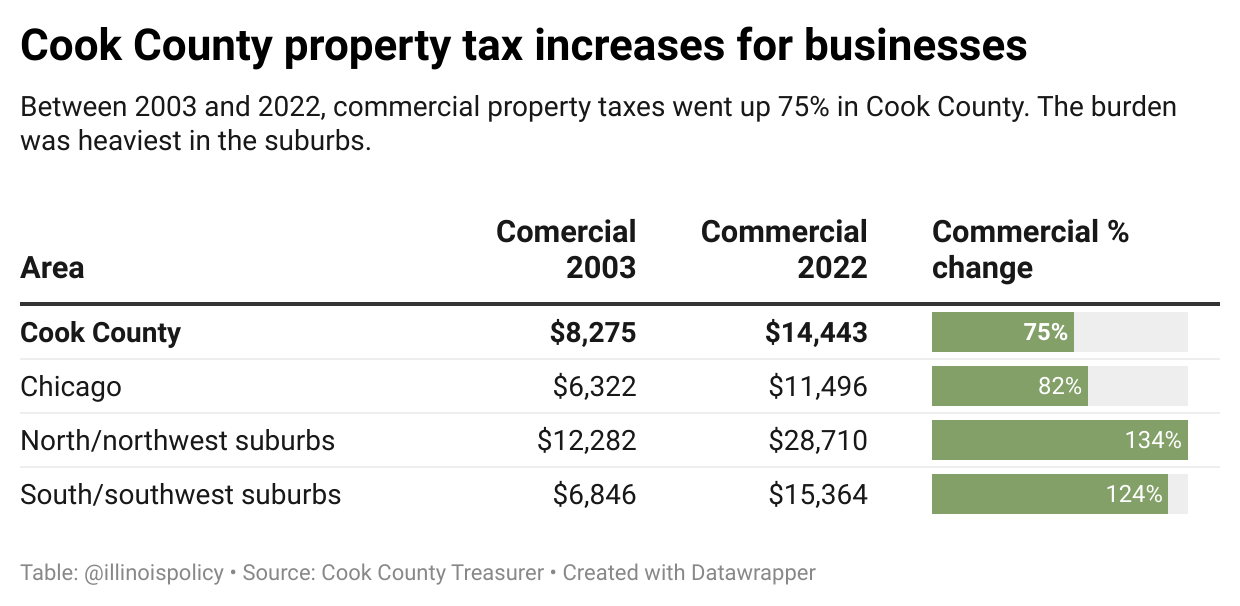 Paying for pensions. A new report by the Equable Institute shows just how little improvement has been made on Illinois' biggest financial problem – pension debt. The report examined state and local pension debt across all major state and municipal pension plans, with the analysis confirming Illinois' pension crisis is the worst in the nation.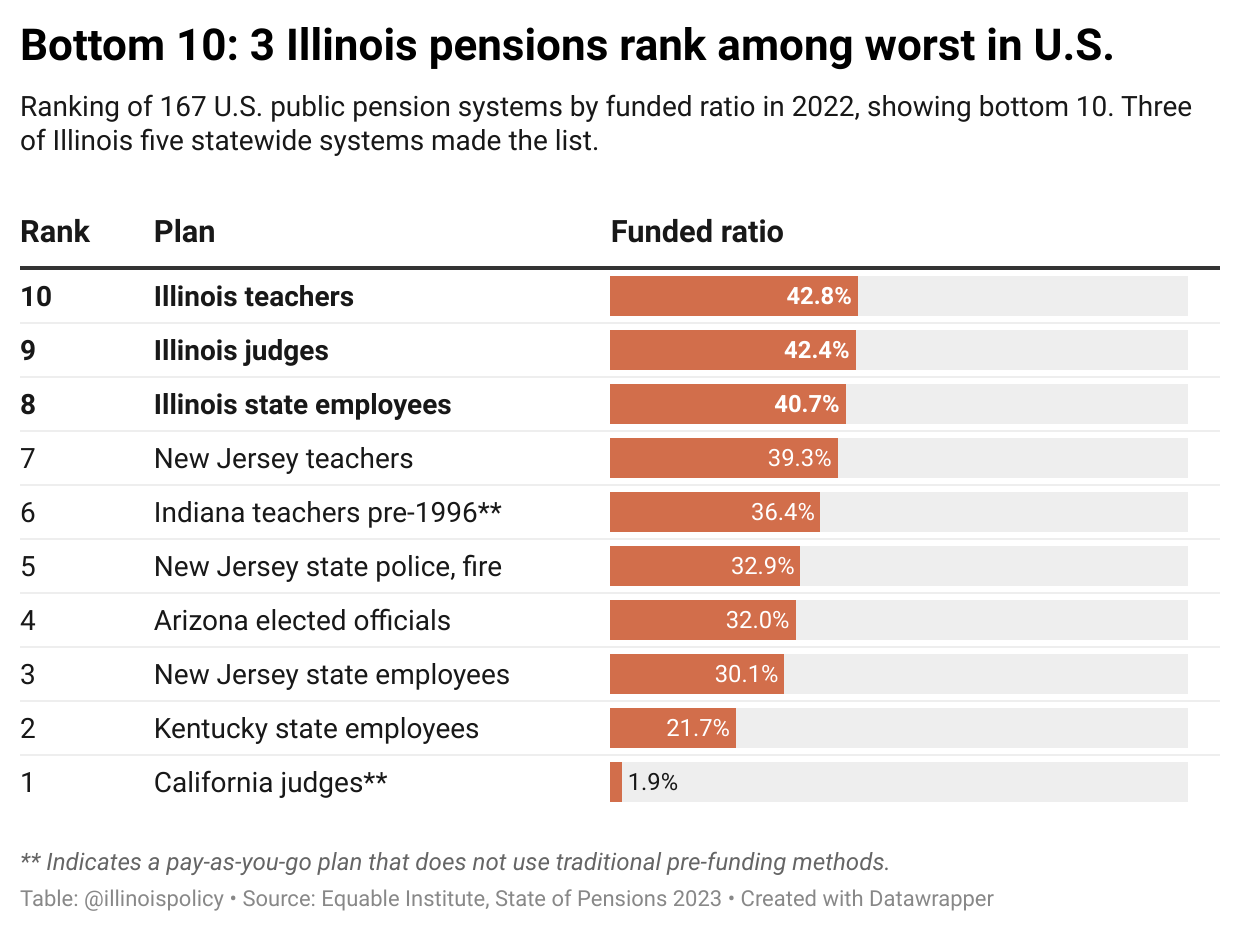 Bad turns to worse for local pension systems in Illinois. Of the 58 major municipal pension systems analyzed, eight of the 10 worst-funded systems were in Chicago or Cook County, including the five bottom systems.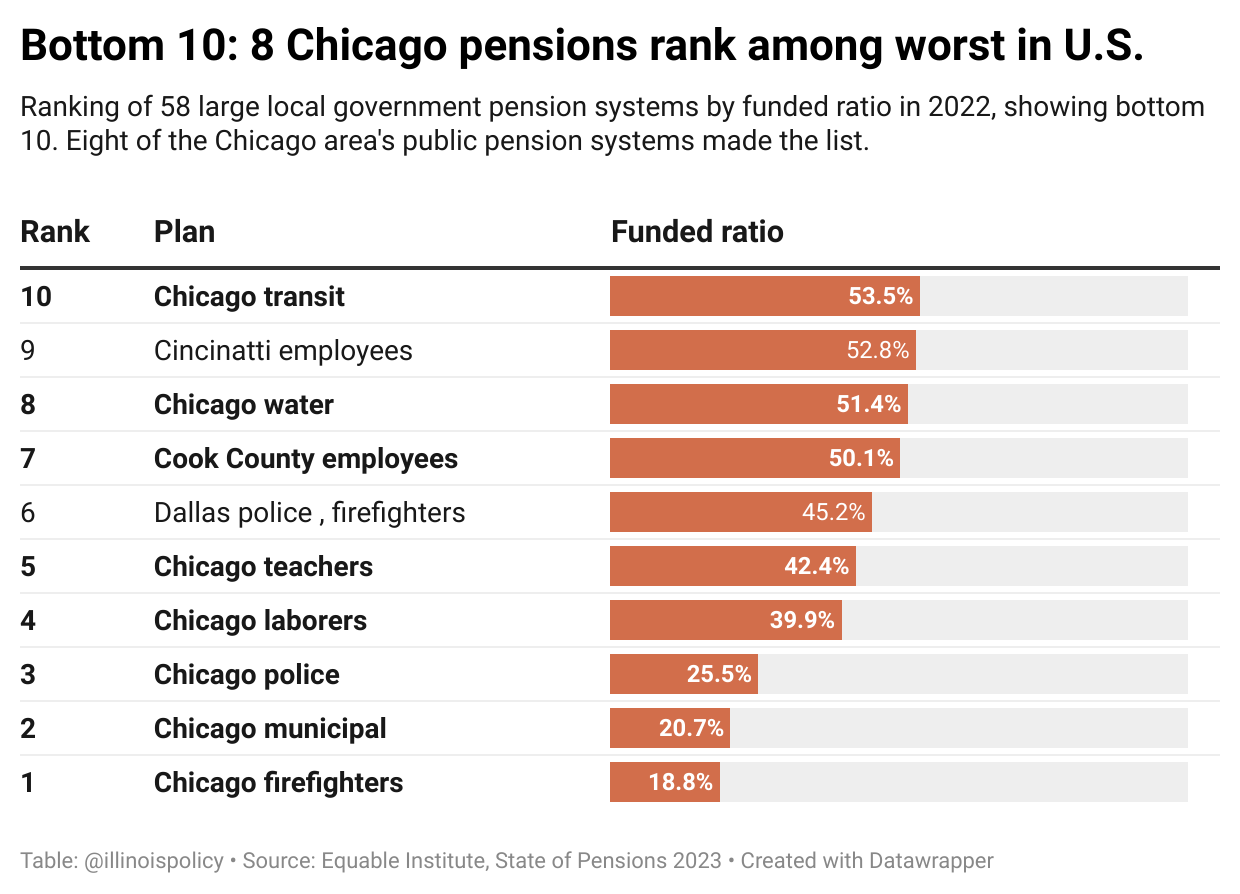 Make it stop. How are Cook County residents supposed to shoulder ever-larger burdens? And how are businesses supposed to grow and create new jobs when taxes make it hard to survive? Many are refusing to keep doing so. A survey shows high taxes are driving people away.
A county struggling with high crime, crushing taxes and fleeing residents needs to look for solutions such as public pension reform. Cook County deserves to be a place people are eager to move to, not a place people seek to escape.
Fixing the twin pension and property tax problem means a solution from state lawmakers … but 9 out of 10 take political cash from unions, who staunchly oppose the very reforms that will save rank-and-file workers' retirements and the state's finances. Unions have contributed $60.2 million to current Illinois lawmakers' political committees since 2010, according to records with the Illinois State Board of Elections.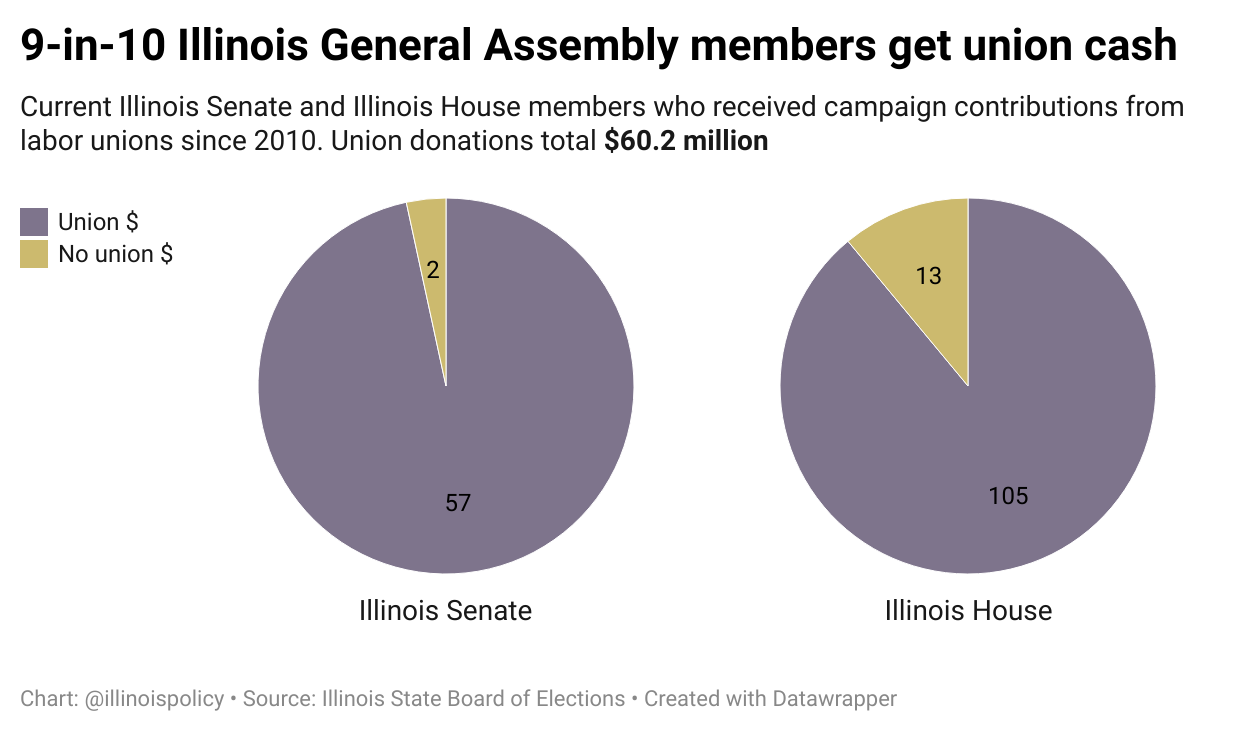 Following the money makes it clear why action on pensions stall time and time again. Eventually lawmakers are going to have to deal with this crisis.
Stopping municipal pensions from continuing to eat property taxes will help the city and suburbs again invest in public services. It's time to get down to business.