Poll: Illinois voters 3-1 in support of scholarships for low-income students
Illinois voters polled were 3 to 1 in support of the state's only school choice program, Invest in Kids. But unless lawmakers act, the program ends this year.
Illinois voters were 3 to 1 in support of the scholarships for low-income children provided through the Invest in Kids Act, according to a poll conducted by Echelon Insights for the Illinois Policy Institute.
The poll of 800 Illinois voters surveyed June 26-29 found 63% supported the state's Invest in Kids school choice program to 21% in opposition.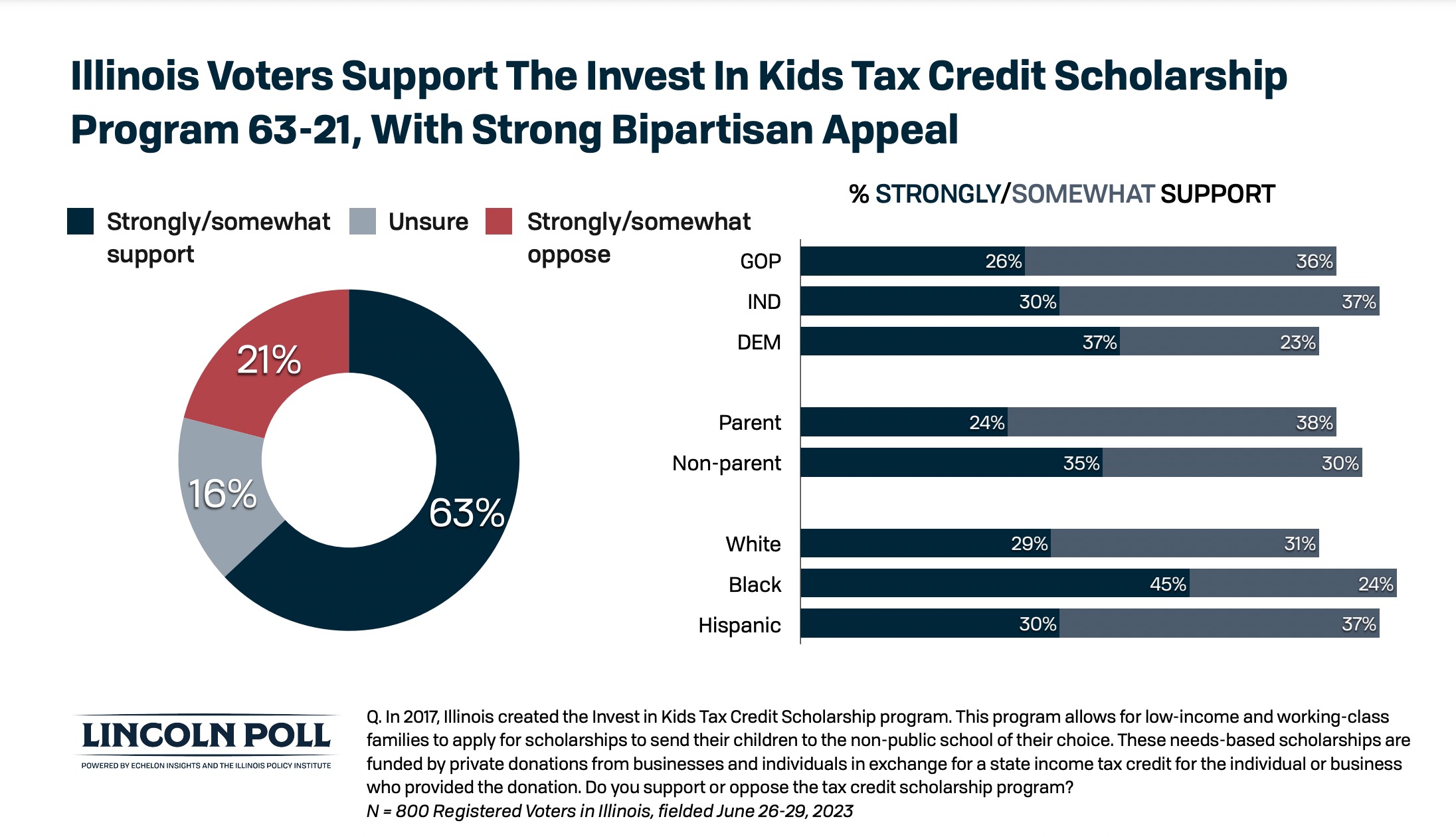 The program has at least 60% support from each main political ideology, with independents most in favor at 67%. Invest in Kids allows more than 9,600 low-income Illinois students to attend a school that best fits their needs, with thousands more on a wait list.
Support for school choice in general rose since voters were last polled in March. Support rose from 62% to 64%, with opposition dropping from 29% to 27%.
Invest in Kids is Illinois' only school choice program and will expire on Dec. 31 unless lawmakers act now to extend it and the scholarships that go along with it. Illinois lawmakers return to Springfield for legislative veto session on Oct. 24.