Illinois Policy Institute experts are available ahead of April 4 election to comment on key issues city faces
PRESS RELEASE from the
ILLINOIS POLICY INSTITUTE
CONTACT: Micky Horstman (312) 607-4977
What Chicagoans need to know ahead of mayoral runoff
Illinois Policy Institute experts are available ahead of April 4 election to comment on key issues city faces
CHICAGO (March 23, 2023) — Chicago residents will shape the city's future April 4 when they cast their vote for mayor – potentially with more consequence than in decades.
Ahead of the election, the Illinois Policy Institute has experts available to ensure voters have all the information they need on taxes, education and new issue polling to make an informed choice.
What to know about Chicago's finances:
Property taxes have ballooned for homeowners, businesses. During the past 10 years, Chicago's property tax levy has doubled, growing from $860 million to more than $1.7 billion in 2023.
The city of Chicago has more pension debt than 44 other states. Its growing debt has led to serious spikes in city property taxes in recent years, while straining the city budget.
Chicago's budget is facing huge deficits. Most recently, the city reported a $127.9 million budget deficit for this year, which it closed through fund sweeps, increased revenue projections and additional one-time revenue enhancements. Still, despite closing the 2023 budget gap, the city's most recent budget projections forecast budget deficits up to $1 billion in fiscal years 2024 and 2025. Even under the most optimistic projections, the city projects large deficits of $266 million to $306 million.
Chicagoans already pay some of the highest taxes in the nation. Among the 15 most populous cities in America, Chicago's 911 surcharge, wireless taxes, amusement tax, soft drink tax, bottled water tax, cigarette tax, parking tax, ridesharing fees and homesharing fees were the highest in the country as recently as 2018. Chicago's total combined state and local sales tax rate is second highest in the nation.
Chicago students are struggling to read and do math. Nearly 80% of Chicago 11th graders could not read or perform math at grade level, according to state data from 2022. Nearly half of Chicago Public Schools students are chronically absent.
Public-sector unions have poured millions into the mayoral race. Over 95% – more than $7.2 million as of March 14 – of Brandon Johnson's funding is from 15 unions, with the majority coming from teachers unions. The Chicago Teachers Union has poured millions of dollars into Johnson's campaign, including from member dues. This spending – in violation of the union's own internal rules – has caused confusion and backlash among rank-and-file members. Recent polling shows CTU's favorable impression among Chicagoans has dropped 15 points since January.
What issues should the next mayor address?
Where do voters stand on key political issues? Here's what a new survey of 800 Chicago voters by Echelon Insights, in partnership with the Illinois Policy Institute, showed.
Lower taxes: 70% of Chicagoans support a property tax freeze, and 52% of city residents polled said they want to lower business taxes.
Address crime: 71% of Chicago voters view crime as a top-2 issue. While 59% of those surveyed said they'd rather stay in the city than leave, 85% of those who opted to leave cited crime and safety as their prime motivator. Chicagoans also tend to prefer a larger police presence and more rigorous prosecution of offenders, though 45% favor an approach to public safety that addresses the root causes of crime, such as poverty and a lack of jobs.
Fix education: Just 33% of Chicagoans are satisfied with public education in Chicago. School choice is supported by 62% of Chicagoans polled.
Experts available
Illinois Policy Institute experts Austin Berg, Bryce Hill and Mailee Smith are available for in-person and remote interviews in Chicago and around the state to discuss what voters need to know about the upcoming election.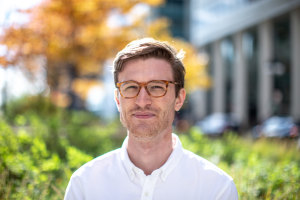 Austin Berg is available to discuss how the city could go about lowering property tax rates in Chicago, and how Brandon Johnson's plan to impose at least $800 million in new or increased taxes on residents, businesses and visitors to the city goes against what residents want.
"Chicagoans have made it clear where they stand on crime, education and higher property taxes," said Austin Berg, spokesman for the nonpartisan Illinois Policy Institute and author of "The New Chicago Way." "The next mayor should adopt reforms to ensure the physical and fiscal security of the city's residents."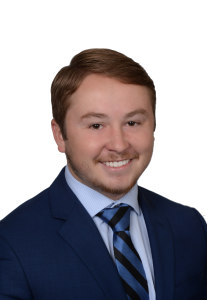 Bryce Hill is available to discuss Illinois' ongoing pension crisis, the city's growing deficit, as well as what steps are needed to ensure the city has a balanced budget.
"Chicago's next mayor needs to address the city's turbulent finances. Chicago residents can't afford endless tax hikes," said Bryce Hill, director of fiscal and economic research for the nonpartisan Illinois Policy Institute. "City residents already pay some of the highest taxes in the nation. The next administration should prioritize economic relief for struggling businesses and residents."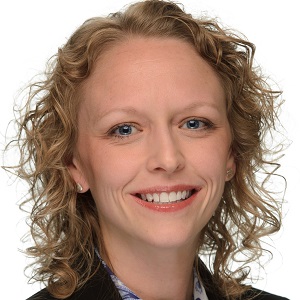 Mailee Smith is available to discuss the growing issues in the Chicago Public Schools system. Nearly 80% of Chicago 11th graders could not read or perform math at grade level, according to state data from 2022. SAT scores in Chicago have been declining since 2017.
"Education is going to be a key issue for Chicago voters ahead of the mayoral runoff. For the first time, the Chicago Teachers Union has handpicked and financed a candidate for mayor," said Mailee Smith, senior director of labor policy and staff attorney for the nonpartisan Illinois Policy Institute. "The Chicago Teachers Union and its affiliates have funneled nearly $5 million to the mayoral campaign of Brandon Johnson, marking a startling new era in partisan politics and certifying the Chicago Teachers Union as the new political machine in Illinois."
For bookings or interviews, contact media@illinoispolicy.org or (312) 607-4977.