3-in-4 Illinoisans support reopening small businesses immediately
Small businesses have struggled since their doors were forced to close March 21. A new poll shows 75% of Illinoisans want them to be allowed to reopen now.
Small businesses have been ordered closed in Illinois since March 21, but a new poll shows 75% of Illinoisans support allowing them to reopen immediately under the same guidelines as large retailers.
Illinois Gov. J.B. Pritzker initially shuttered all businesses deemed "non-essential" to curb the COVID-19 pandemic, but on May 1 allowed small businesses to take online and telephone orders for delivery or curbside pickup. That order and his stay-at-home order remain in effect until May 30.
According to the poll by Ogden and Fry, 75% of Illinois residents believe small retail businesses should be allowed to open immediately if they follow the same social distancing requirements big box stores must follow. By comparison, only 54% thought the same about religious institutions.
Polling was conducted May 7, with 537 respondents from a random sample of Illinois voters who had participated in at least one of the past three general elections. The margin of error was plus or minus 4.32%.
Small businesses owners have grown desperate since March 21. Denetta Flamingo owns Ottawa Nautilus Fit 24, and is selling her gym's equipment and personal items to pay the bills.

"It's just sad. It really is. Every time something goes out the door, I cry," she said. "But the way I look at it is, it would be easier to come back from selling things than it would be from shutting the whole business down."
Kristan Vaughan's family owns seven Irish pubs and restaurants in the Chicago area. She was able to get a loan through the federal Payroll Protection Program, but time is draining her resources.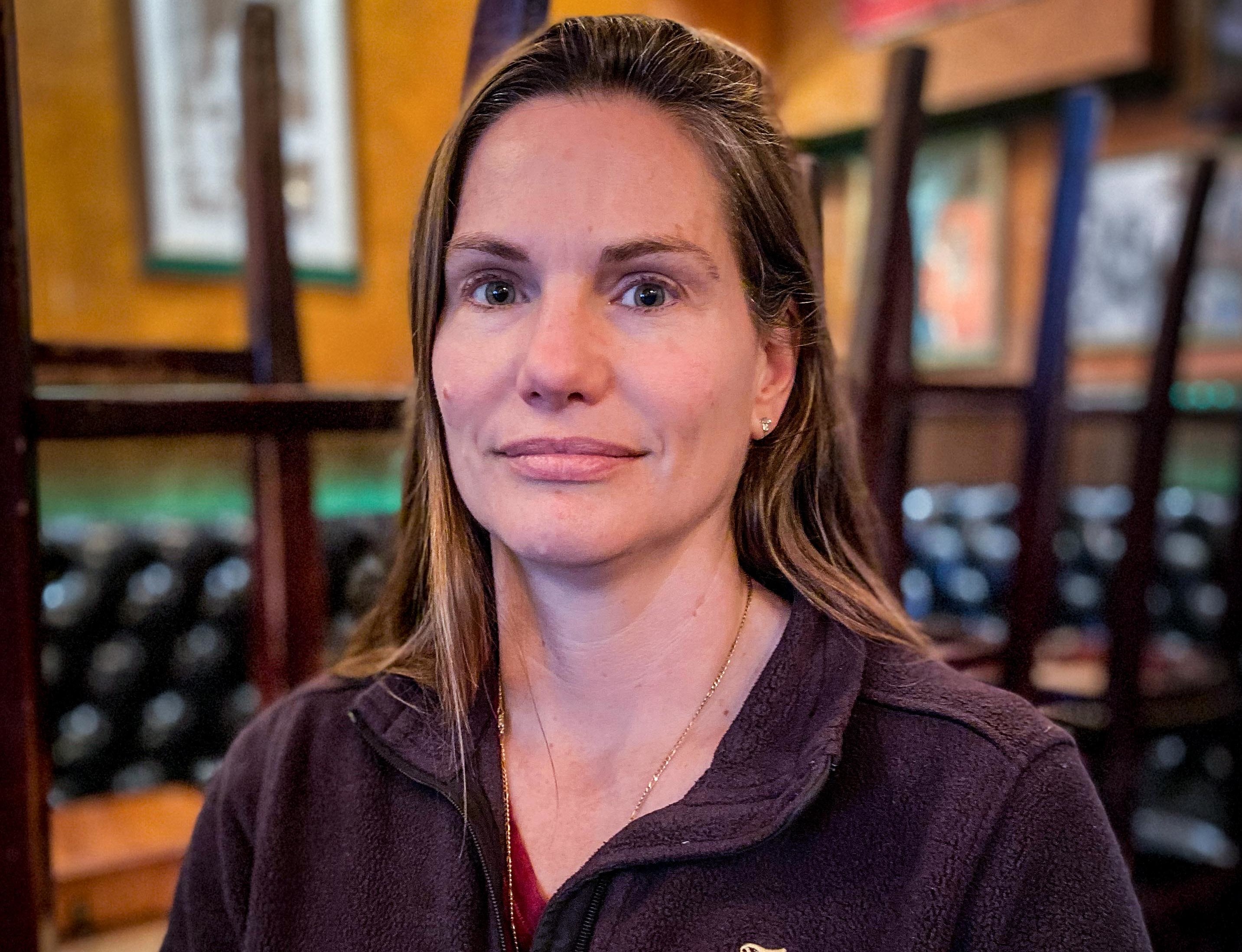 "We laid 160 people off, got some PPP, brought 12 back as only two places are doing take-out, and now might have to lay off a second time as we aren't being allowed to open," Vaughan said. "This is beyond a disaster."
Big box retailers were deemed essential and able to remain open if they sold food or other essential items. Customers could still buy regular merchandise at the large retailers, putting the small stores at an even greater disadvantage.
Large retailers allowed to remain open must have customers follow social distancing guidelines. Masks must be worn. Stores commonly place measurements on the floor to keep customers six feet apart. Some stores have limited the number of customers allowed inside at one time.
Small retailers can follow the same guidelines, and potentially do a better job.
"We have the opportunity to clean in between each person," Flamingo said of her gym. "The big stores, yeah, they wipe off a cart. But when you touch a product, who touched that before you? They're gonna wash off all their products, too? Our gym is sterile, clean and always has been."
Under Pritzker's Restore Illinois plan, small businesses of any kind are not allowed to open their doors until Phase 3, which at the earliest will be the end of May and possibly later in some parts of the state. The associations for Illinois retailers, manufacturers and other businesses said Pritzker did not consult with them before he crafted his plan.
Illinois residents understand small businesses drive the economy and are Illinois' most prolific job creators, responsible for nearly 60% of the state's jobs since the Great Recession. Business owners have worked for years to keep the doors open, but many believe the longer they are forced to stay closed the less chance they will ever reopen.
Small businesses deserve the same opportunity to survive COVID-19 as their big competitors – a point on which 75% of Illinoisans apparently would agree.