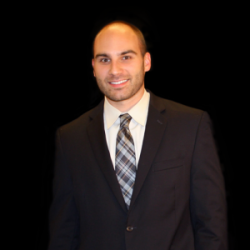 Benjamin VanMetre | Director of Pension Reform
---
Benjamin VanMetre serves as the Director of Pension Reform at the Illinois Policy Institute. Ben's research focuses on state and local government spending, tax policy, entrepreneurship and economic freedom.
Before joining the Institute, Ben earned his Master of Arts degree in Economics from George Mason University while working as a Masters Research Fellow at the Mercatus Center. He earned his Bachelor of Arts degree from Beloit College where he completed a double major in Economics and Management and Psychology, graduating with Cum Laude honors as well as departmental honors from the Economics department.
Ben's work has appeared in several outlets including, among others, Forbes, the Chicago Tribune, Economic Affairs, Cato Journal, Journal of Entrepreneurship and Public Policy, Maryland Journal, Providence Journal, Journal of Business and Economic Perspectives and the second volume of the Wealth and Well-Being of Nations.