Who says Illinois' state workers don't get Social Security?
More than 60,000 workers in the State Employees' Retirement System participate in Social Security.
It's a common misconception that none of Illinois' state workers are eligible for Social Security benefits.
This misconception is often used as a way to justify Illinois' generous pension system.
But when it comes to government employees who participate in the State Employees' Retirement System, or SERS, that argument is far from the truth.
In fact, 96 percent of the 62,844 active members who participate in SERS also participate in Social Security. That group represents more than 20 percent of the 277,000 active members in Illinois' five state retirement systems.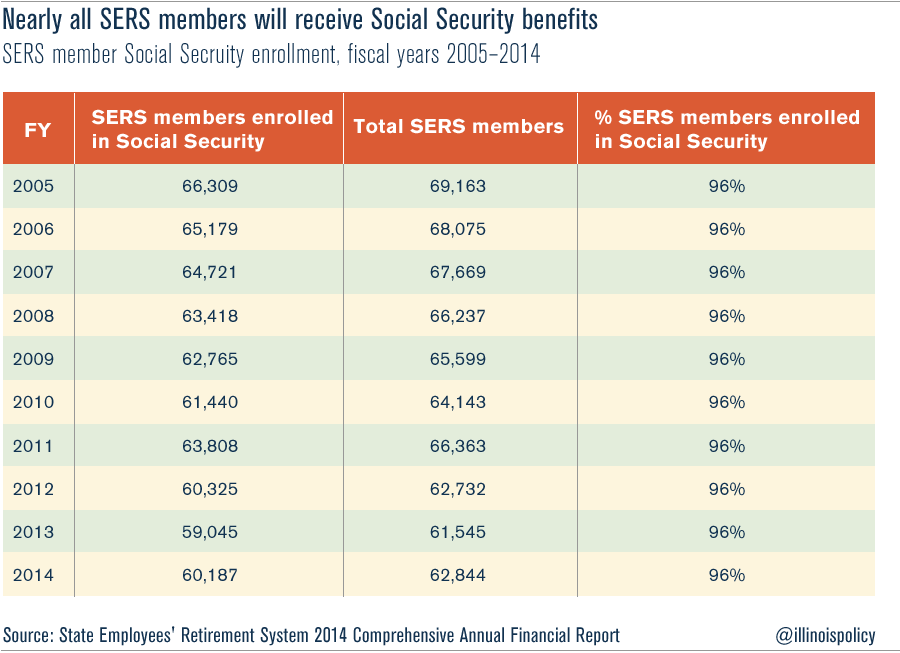 It's also important to understand what Social Security benefits actually look like.
The average Social Security benefit for a retired worker is $16,000 and the maximum benefit is $32,000. Government unions argue that not receiving these benefits in some way justifies the million-dollar retirement packages that career government employees in Illinois receive today.
As Mark Glennon at WirePoints argues, if the union complaint implies that it's acceptable to set pension benefit levels in line with Social Security benefits, Illinois taxpayers would be thrilled.