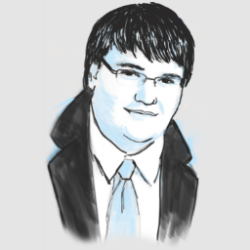 Jonathan Ingram | Senior Fellow, health policy and pension reform
Director of Research at Foundation for Government Accountability. Lawyer. Libertarian.
---
Jonathan Ingram is the Director of Research at the Foundation for Government Accountability (FGA).
Before joining the FGA, Jonathan served as the Director of Health Policy and Pension Reform at the Illinois Policy Institute, a non-partisan research organization dedicated to promoting personal freedom and prosperity in Illinois. While at the Institute, he developed public policy solutions, with a particular focus on patient-centered health care policies and public sector retirement reform. Jonathan has also previously served as a staff writer and editor-in-chief for the Journal of Legal Medicine, an internationally-ranked peer-reviewed academic journal.
Jonathan's work has earned coverage from The Wall Street Journal, the Chicago Tribune, Crain's Chicago Business, the Washington Examiner and Fox Business News, among other media outlets.
Jonathan earned his Juris Doctor from Southern Illinois University School of Law, where he specialized in health law and policy, and his Bachelor of Science from MacMurray College. He is licensed to practice law in the State of Illinois.
Latest Posts by Jonathan Ingram