Chicago Teachers Union runs first reported deficit under Stacy Davis Gates
For the first time since the Chicago Teachers Union started filing federal reports, the union reported spending more money than it took in for its 2023 fiscal year. It underscores members' concerns about union leaders for years failing to provide required audits.
With Stacy Davis Gates as president, the Chicago Teachers Union for the first time reported spending more money than it took in during its 2023 fiscal year, according to a report the union filed last month with the U.S. Department of Labor.
It underscores members' concerns about union leaders failing to properly handle union funds or to provide required reporting to members.
Specifically, CTU reported receipts of $35,506,529 in 2023. But it spent nearly a half million dollars more than that, reporting $35,996,684 in disbursements.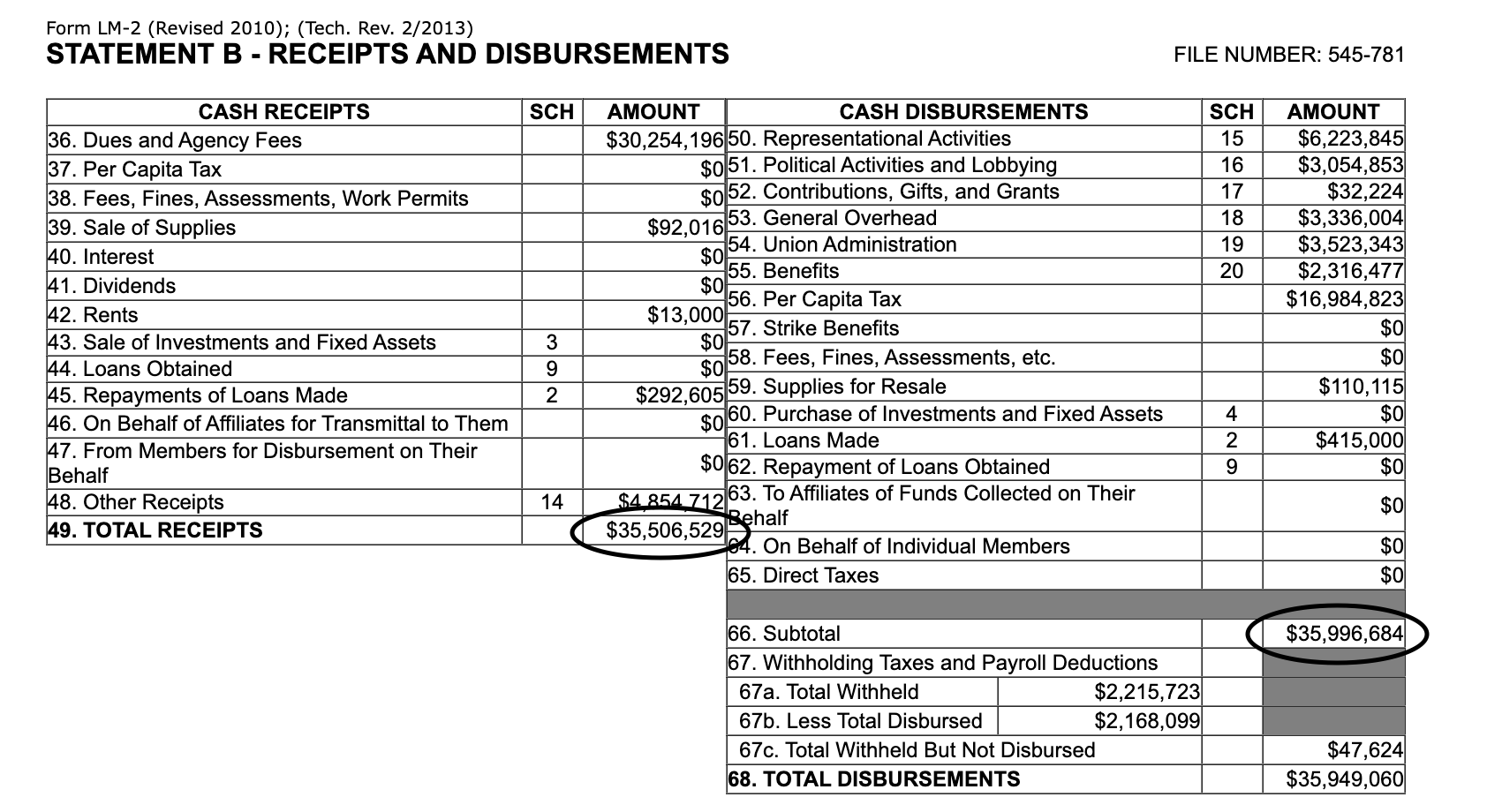 Prior to the release of the report, members had already started questioning union leaders' spending and lack of accountability.
The CTU financial secretary is required by union bylaws to "furnish an audited report of the Union which shall be printed in the Union's publication." Similarly, the CTU Board of Trustees is to "procure each year, a reliable and adequate audit of the finances of the Union for the preceding fiscal year ending June 30, and to deliver a copy of said audit to other major officers and to announce to the membership of the Union that said report may be inspected in the Union office by any member."
But the union has failed to provide its audits to members for at least four years, according to a CTU member who requested the audits in a private Facebook group for CTU members.
Rather than committing to provide the information, Davis Gates attacked the member in the comment section, claiming that asking for an audit mandated by the CTU Constitution is a racist "dog whistle."
Since then, the person serving as CTU's finance director, Kurt Hilgendorf, has responded that the audits for the past three years have been procured, but are "just not quite done yet."
But it's too little, too late for many members. CTU last year spent just 17% of its funds representing teachers, which you would think would be its main mission, and almost tripled its political spending. Nearly 500 education employees chose not to affiliate with the union in the past year, according to the same union report with the U.S. Department of Labor.
Many are seeing union leaders' failings and want no part of CTU's questionable financial practices.
CTU members interested in opting out of the union can learn more at LeaveCTU.com.