Hear them ring: Illinois wireless taxes jack up the price of Christmas gifts
Illinoisans pay more in wireless taxes than residents of any neighboring state.
Illinoisans lucky enough to find a new smartphone under the tree this Christmas should know it comes with an incredibly high tax bill.
Customers who spend $100 on a typical wireless plan in the Land of Lincoln will be hit with nearly $24 in taxes and fees.
Illinois is home to the fourth-highest combined wireless taxes in the country, according to the nonpartisan Tax Foundation – higher than any neighboring state.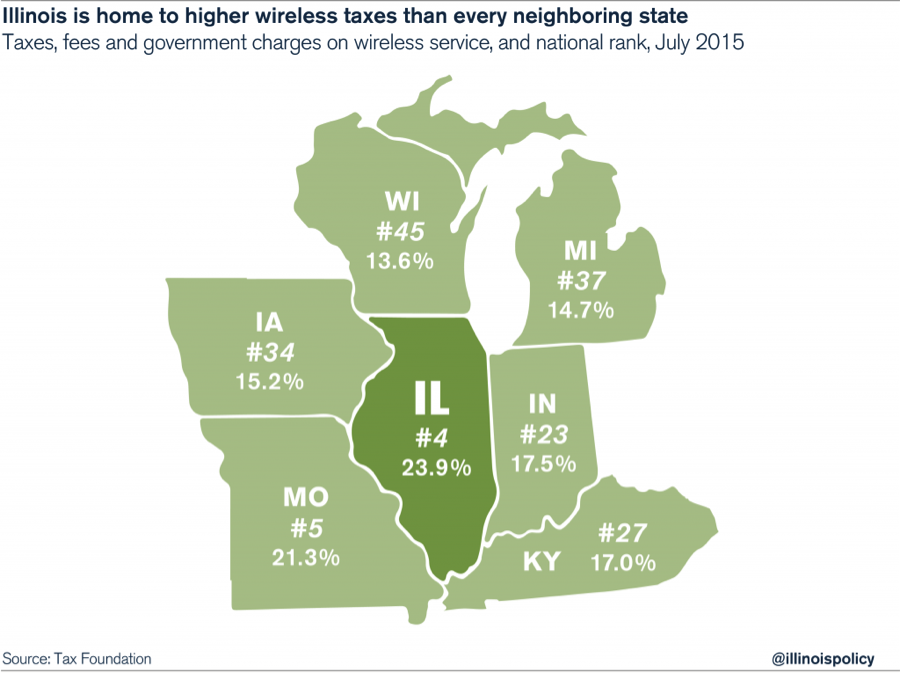 As the Tax Foundation points out, Americans – especially those in low-income households ­– increasingly rely on wireless service as their sole means of communication and connectivity.
Nearly half of Illinois households are wireless-only consumers. And in 2014, nearly 60 percent of low-income U.S. households relied on wireless service alone.
Illinoisans shoulder such a heavy burden on wireless taxes because the state levies a telecommunications tax of 7 percent, which municipalities can also levy at rates of up to 6 percent. Illinois is one of only two states and Washington, D.C., to levy taxes on wireless service at higher state tax rates in lieu of the broad sales taxes that apply to most other purchases. And only Florida joins Illinois in having a state-level telecommunications tax with local add-ons.
Chicago gets special permission from the state to tack on an additional 7 percent telecommunications tax at the city level.
Chicagoans pay more in taxes and fees on wireless service than residents of any other major city in the country – a title it earned after hiking its 911 surcharge to $187.20 from $120 per year for a four-line plan.
A Windy City household with a four-line wireless plan costing $100 a month pays more than $36 in taxes on each bill, according to the Tax Foundation.
Under some payment plans, a Chicagoan can pay more in taxes on an additional line than on the line itself.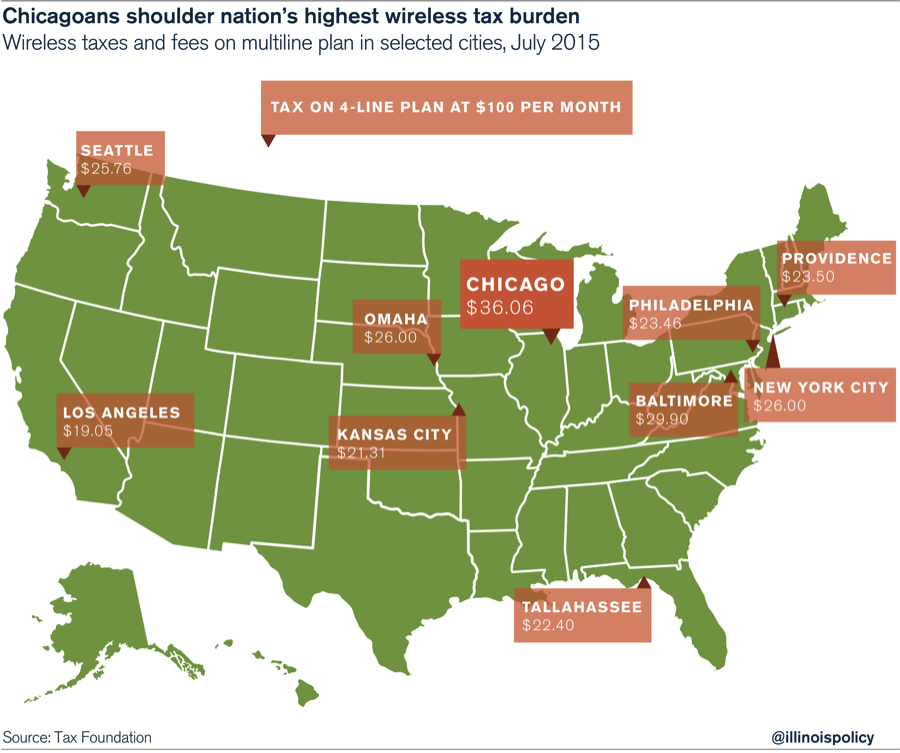 A gift all Illinoisans could use this Christmas is a more reasonable tax bill for a service on which so many rely.