Illinois government spending growth among nation's highest, personal income growth among lowest
Robust growth in government spending has failed to yield similar results for Illinoisans' incomes
The state of Illinois continues to spend more and more each year, but Illinoisans' personal income growth is among the worst in the nation.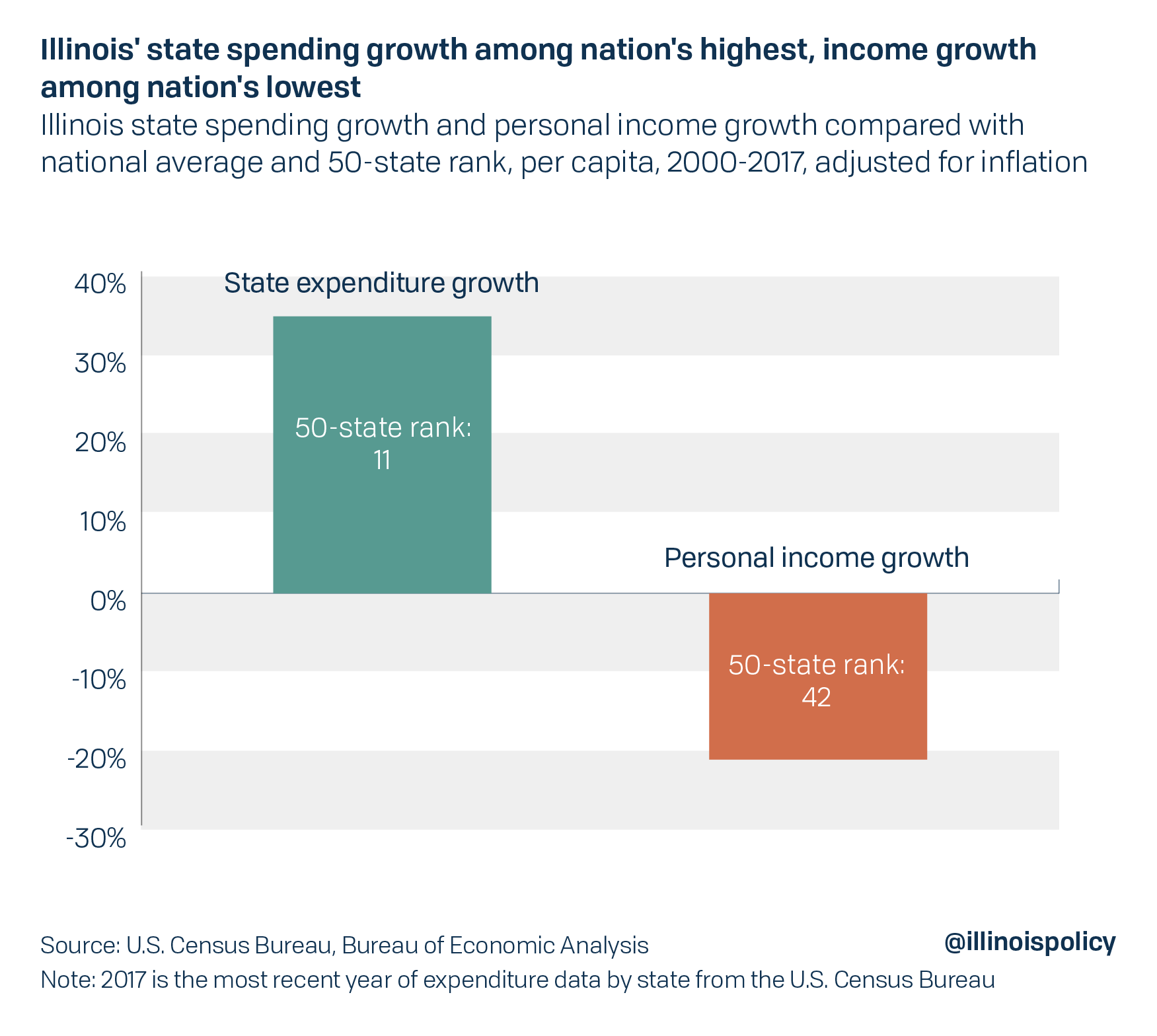 In the past two decades, Illinois has increased per capita state spending 35% faster than the national average, the 11th fastest rate in the nation. Proponents of increased government spending would say this increase is good for the state's economy, and that Illinois should continue to spend big. But the evidence is sparse that the abnormally large increase in state spending has led to significant benefits for Illinois compared to other states. The empirical evidence for the benefits of government spending is mixed at best.
Since 2000, per capita personal income in Illinois has only grown by 18% after adjusting for inflation. That's 21% slower than the national average and among the bottom 10 states nationally.
As outcomes for Illinoisans continue to lag other states, it is clear that increased government spending and bigger public payrolls are not the solution to Illinois' weak economy. They are likely causing the state to shed jobs it would have otherwise added. This is especially true as a larger and larger chunk of state spending is going toward insolvent state pension funds and being diverted away from services.
To fix that, Illinois politicians need to pursue policies that foster a healthy environment for private-sector jobs to grow. That means embracing a practical solution to the state's massive public pension debt, limiting growth in state spending to what taxpayers can afford and rejecting calls for higher taxes.