In need of a comeback story, Illinoisans give thanks to their champions
In a state that can seem devoid of hope, Joe Ocol's empathy and generosity are something we all should cherish.
Why do you stay in Illinois?
It's a question many of us hear regularly, especially around the holidays. Even a cursory knowledge of the state's politics or economy can be enough to demoralize a person. And looking back on 2017, it can be tempting to succumb to discouragement.
But here's an idea for when those dismaying thoughts gather: Think of Joe Ocol. Joe represents the best of what Illinois has to offer. And the same goes for Illinoisans across the state who gave generously to fund Joe's work just before the holiday season.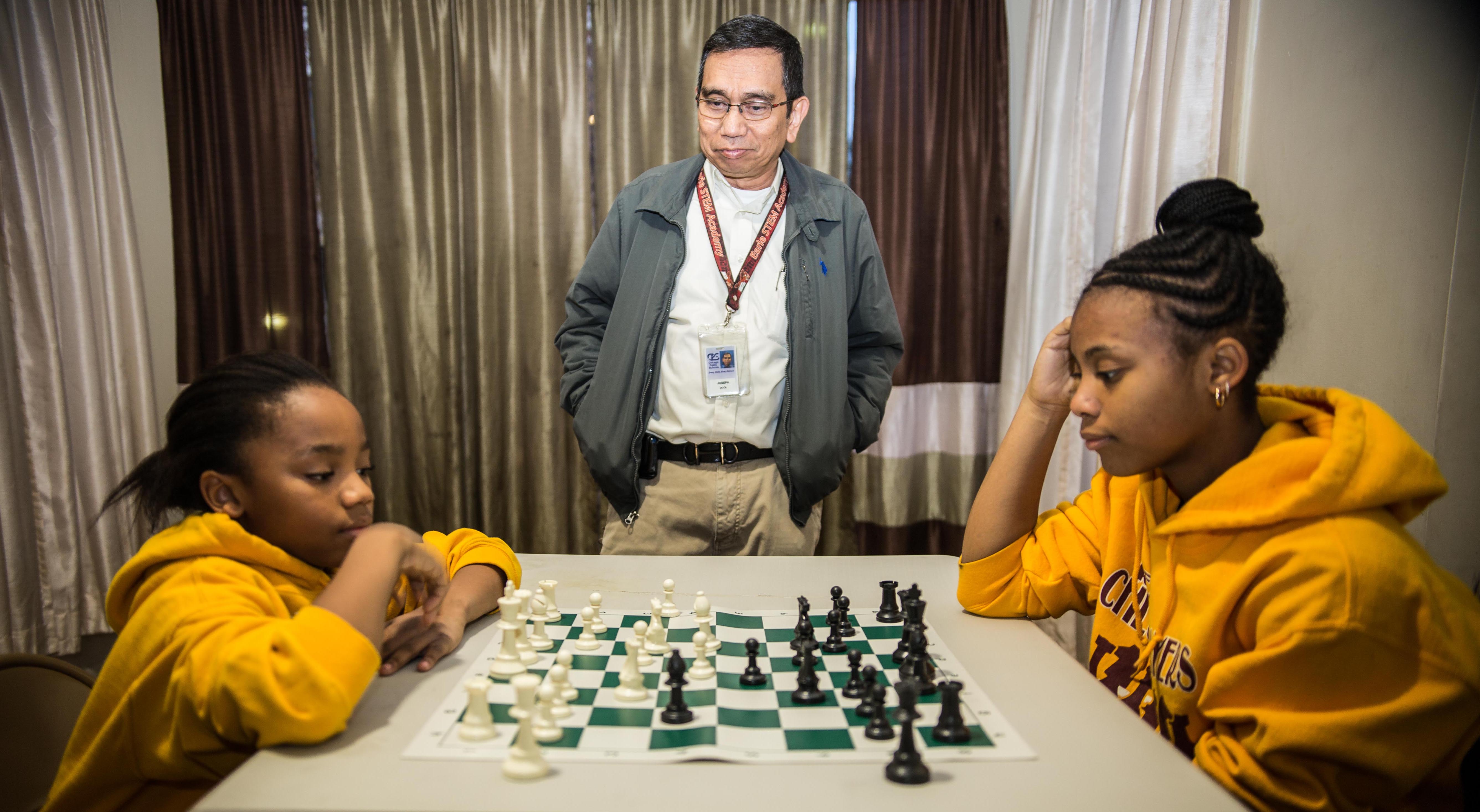 Joe is special.
Each weekday morning, he drives an hour to work as a math teacher at Earle STEM Academy on Chicago's South Side. And each day after work, he leads a nationally renowned chess team from an area with no shortage of struggles.
"There is a lot of talent in Englewood," Joe said of the neighborhood where he teaches. "They just need an opportunity to shine."
Joe believed so much in his South Side squad that while financially stressed himself, he paid thousands of dollars out of pocket to finance the team's travel and tournament expenses.
And his team has delivered.
Earlier this year, the team brought back three trophies from the U.S. Chess Federation SuperNationals tournament in Nashville, the largest chess tournament in history.
The star player, eighth-grader Tamya Fultz, has emerged as one of Illinois' most impressive competitors.
In Illinois' 2017 state chess tournament, Tamya was the only girl among 25 finalists. She was also the only African-American. And the only Chicago Public Schools student.
"Chess helps their life because sometimes they have problems at home," Tamya said of her teammates. "It helps their grades, it helps them think more, make better choices."
But that opportunity was in danger. Before Thanksgiving, funding for Joe's team had all but dried up.
By himself, Joe could no longer front the cost of travel and registration to give his kids the opportunities they would not be able to afford on their own. The ratings students receive in official play are crucial in winning scarce college scholarship money.
That is Tamya's plan. She's hoping to earn a spot in a selective-enrollment high school next year and work toward a scholarship to attend college for engineering.
"We try to teach the kids that the smallest piece can be the largest," Tamya's mother, Andrea, said. The weakest pieces on a chessboard can become powerful if used properly. "If this program dries up … their hearts would be crushed."
But Illinoisans heard of the team's need, and they acted. After Joe's story appeared at illinoispolicy.org on Nov. 21, more than $10,000 in donations poured in. And it wasn't just from Chicago. Funding came from all parts of the state, as far north as Lake County and as far south as McLean County.
With so many Illinoisans behind them, Joe's team dominated the Chicago Latino Chess Championship tournament over Thanksgiving weekend. Tamya took home first place among eighth-graders. Teammate Brandon Burgess was crowned the champion among sixth-graders. And Earle student Gavin Harry bested every other competitor in the fifth-grade division, also taking home a first-place prize.
The shiny hardware is nice, but Joe didn't start this team to win trophies. His goal was simple: safety.
In 2005, while Joe was teaching at Marshall High School on Chicago's West Side, one of his students was shot and killed. Joe believes the student's murder was meant as a warning from local gang members to other young men: Join or die.
Joe is no stranger to street violence. He grew up amid political conflict in the Philippines, and knew classmates who met the same end as his Marshall student. But this was different.
Inspired by an article detailing the "danger zone" for students between 3 p.m. and 6 p.m., Joe started to teach chess after school. At first, no one came. But free snacks began to attract a steady crowd. And slowly, champions started to emerge. The team's most recent victories are just the latest in years of success.
"We receive through giving," Joe said. He knows this better than most.
"If there has been one life saved in all these years, that is something to cherish."
In a state that can seem devoid of hope, Joe's empathy and generosity are something we all should cherish.